I saw this high waisted midi skirt at H&M on Friday, and its vibrant pink color spoke to me. "Chandra," it said. "Look at me! Not only am I bright, my hemline falls below your knees!" I toted it around the store for ten minutes and tried to decide if I wanted to get it, annnnnnd I did!
H&M also sells the black version of this skirt online, but I didn't see this pink one. If you want it, you'll have to head to your nearest H&M retailer.
A few months ago I picked up this black striped Dorothy Perkins cropped top for $9 (it's still $9!). I hesitated to make the purchase because a) I didn't plan on baring my stomach and b) stripes are no bueno for top heavy chicas like me. The top isn't as cropped as I thought it would be, but my chest did make the front hemline raise a bit. I also like my shirts to cover my belly and behind, and you won't get that with a cropped top.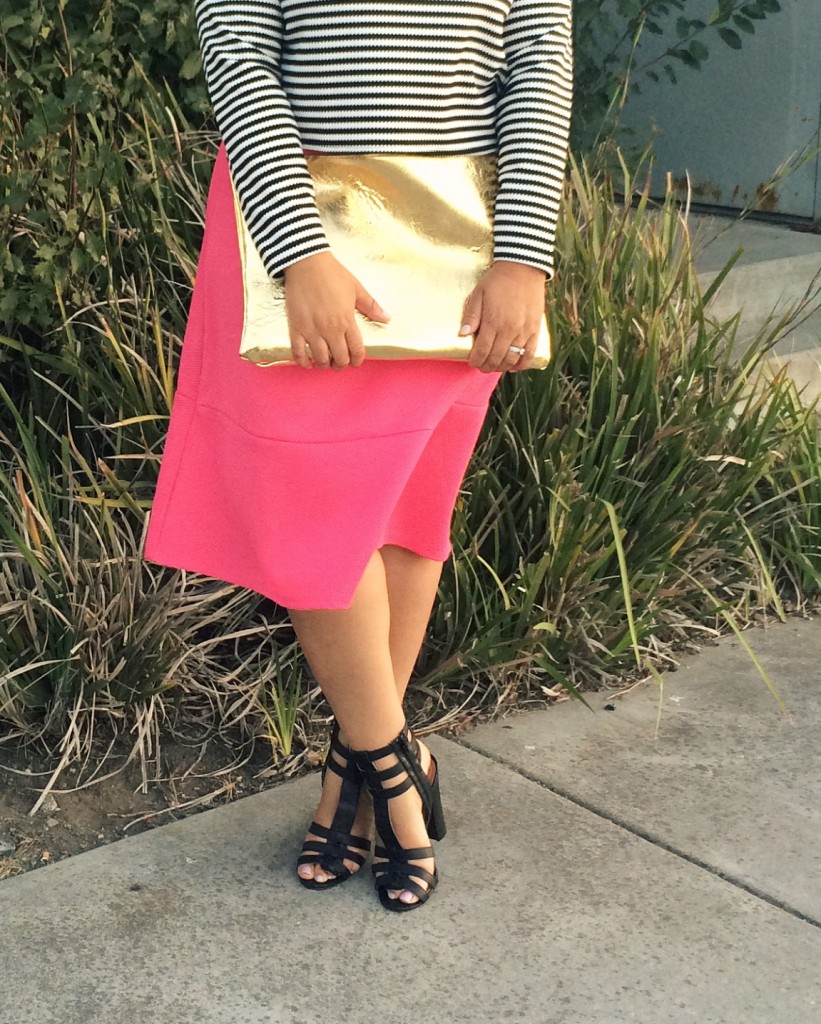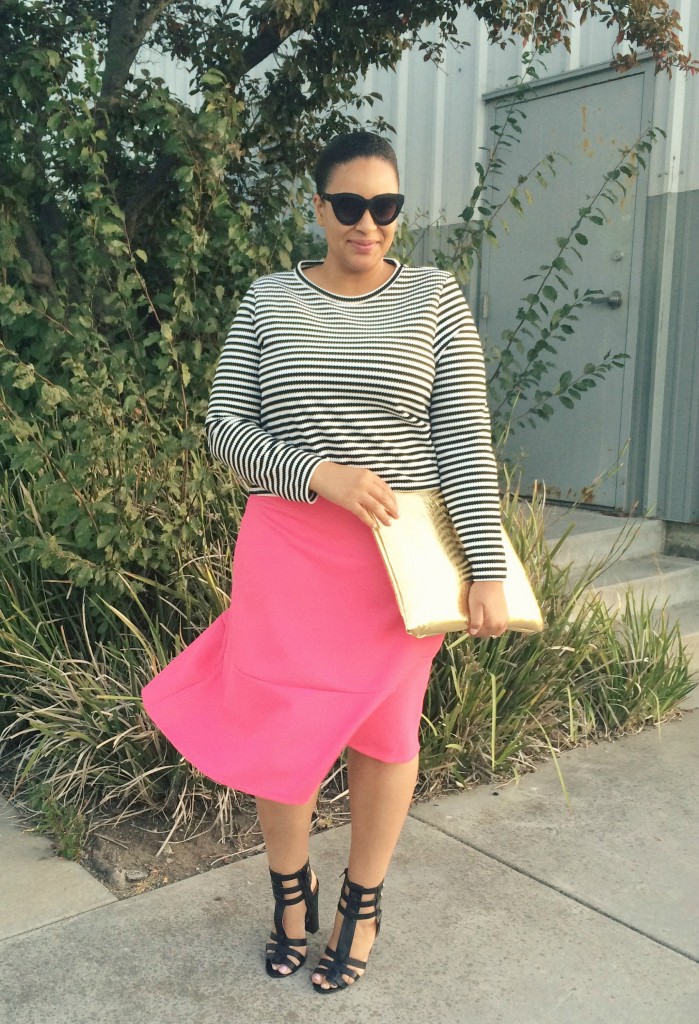 When I wear this top again I plan to wear it over a sleeveless black dress, or with a high waisted pencil skirt and topped with my cropped leather jacket.
I came up with the three most basic ways to wear a cropped top:
wear a cropped top with a high waisted skirt
wear a cropped top over a dress
wear a cropped top layered over a shirt with a longer hemline
Here are some inspiration pics: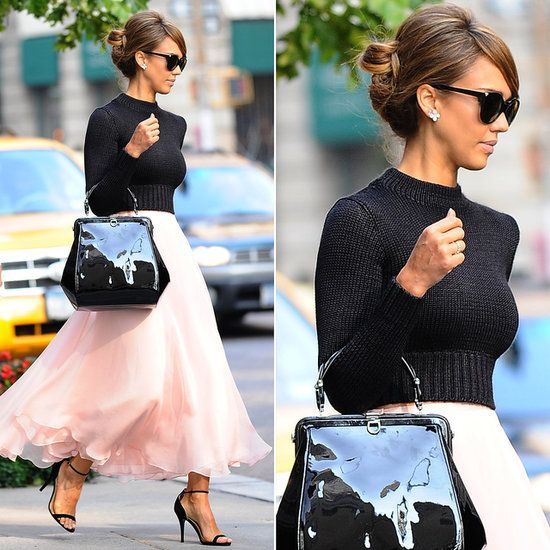 Source (Jessica Alba may or may not be wearing a dress.)
Source: Atlantic-Pacific
I'm wearing a Dorothy Perkins striped cropped top, an H&M midi skirt (pink in-store, black version online), a DIY clutch purse, and Charlotte Russe heels.
One Response to Modest Ways to Wear a Cropped Top