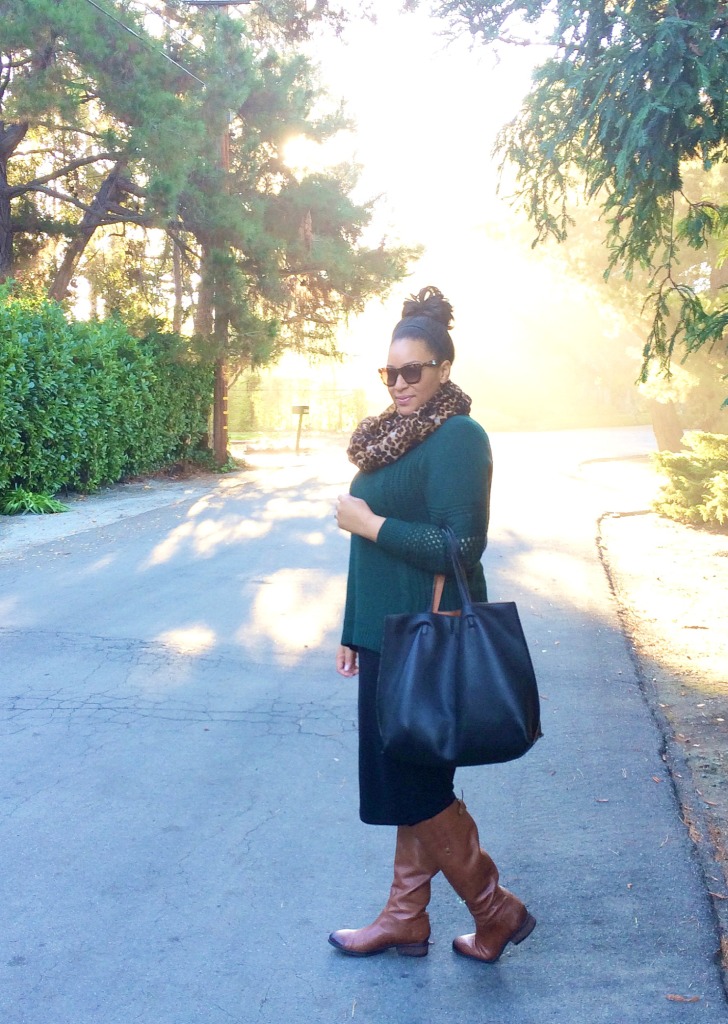 Let's be honest. My blog posts pretty much circle around what I end up wearing to church on Sundays because I'm too busy throughout the rest of the week to set up a tripod, take pictures, and all that jazz. Throughout the week you won't find me in sky high heels and rockin' my Sunday best.
My weekday best has to be comfy enough to stand all day, and my clothes have to be able to withstand markers, multiple hugs from students, and all of the other wear and tear that comes along with teaching.
Last March I stocked up on all the black and navy leggings I could find during winter clearance events, and while thrifting over the summer I bought several chunky cable-knit sweaters. I also bought
this black jersey knit skirt from Old Navy
back in August, and I wear it at least twice a week. Do you need some proof? I wore
today's skirt
yesterday
.
During the fall and winter months I pretty much live in thick leggings, tall boots, oversized sweaters, and vibrant scarves. This seems obvious enough, but I recently got two or three emails from girls wondering if I could explain my teacher uniform and this is it! It's nothing too fancy or over the top.
Long cardigans like this one I posted on Instagram are also in heavy rotation. I've found several of these long sweaters at Nordstrom Rack, Marshall's, and TJ Maxx over the last two weeks for under $30. My thrift tip won't help you now, but next spring and summer is the time to stock up on winter gear for under $15.
4 Responses to My Fall and Winter Favorites