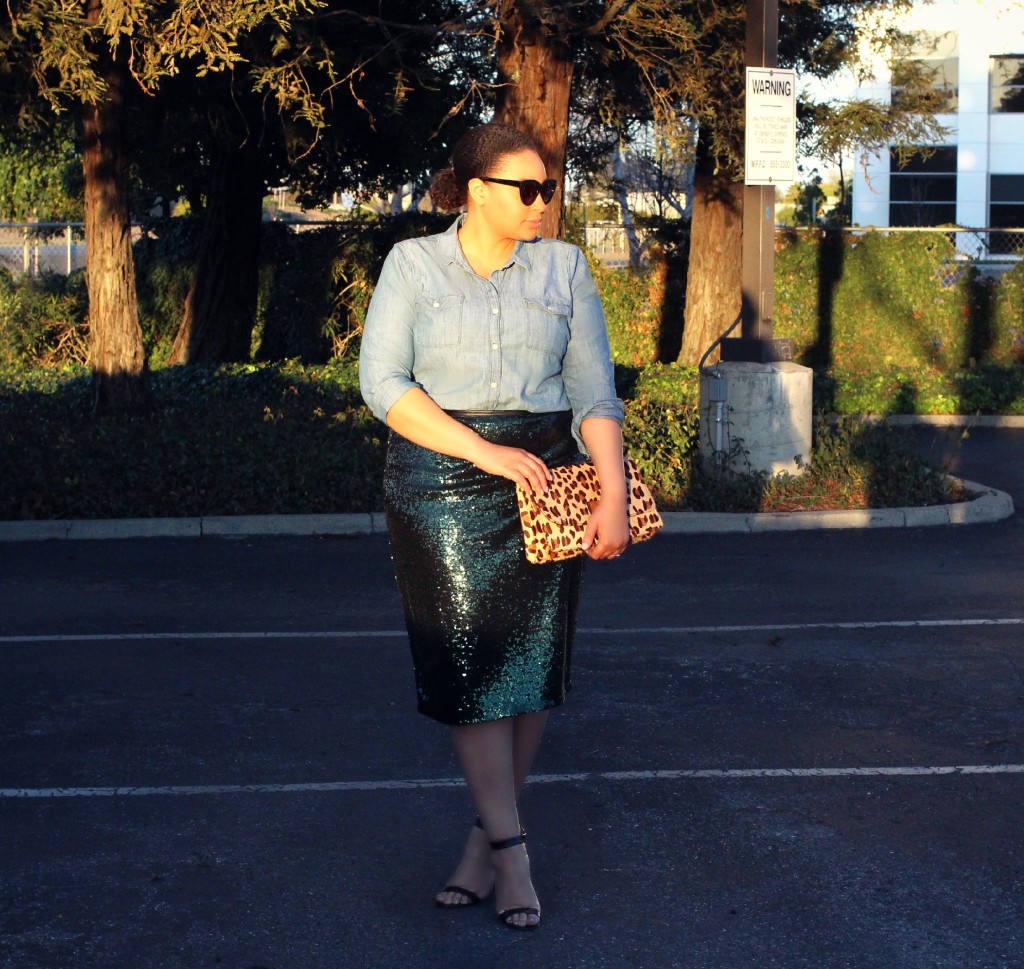 It's been said that you don't have to wonder, or ask, if someone is from California. Why? They'll most definitely let you know. I'm guilty of bragging about my lovely California winters online from time to time…okay. Fine. Every winter.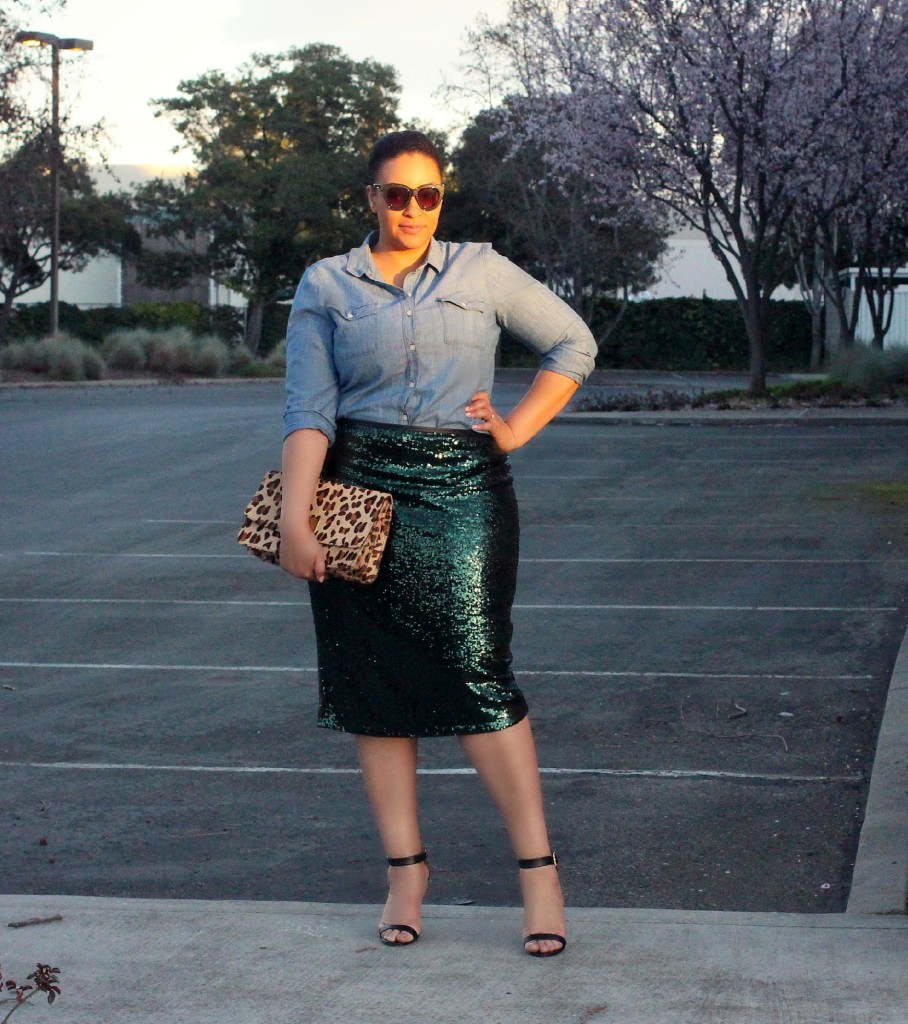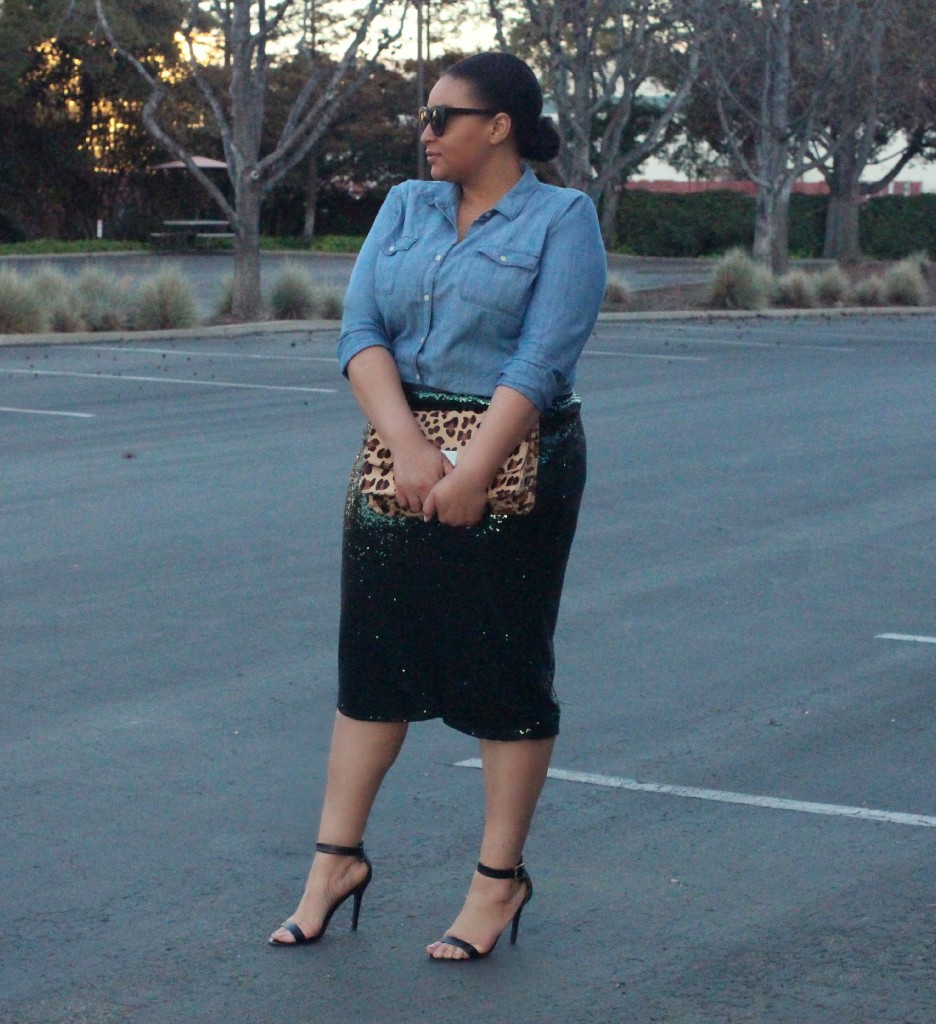 I must admit that as much as it's oh-so-nice to enjoy sunny 70 degree days, I continue to pray for rain. The drought here is pretty terrible, and as a Central California girl, I know how important water is to this state and its agriculture.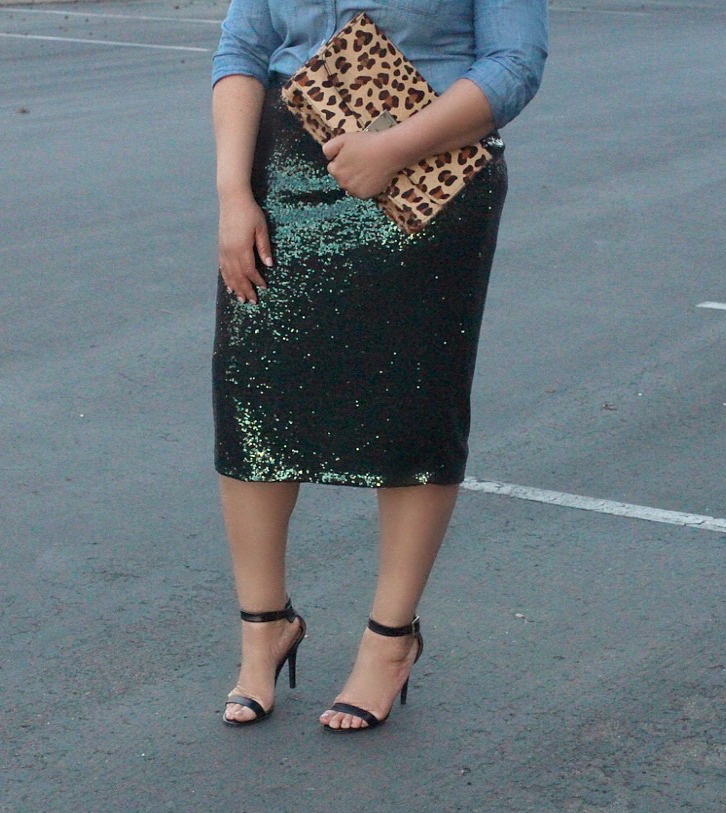 While I can appreciate the fact that I can wear my open toed sandals in February, I would most definitely appreciate having to wear my rain boots!
I'm wearing a GAP chambray shirt, a Dorothy Perkins sequin skirt (sold out in green), a clutch purse I thrifted while in NYC, and some random black heels that actually broke after church yesterday.
2 Responses to California Winter