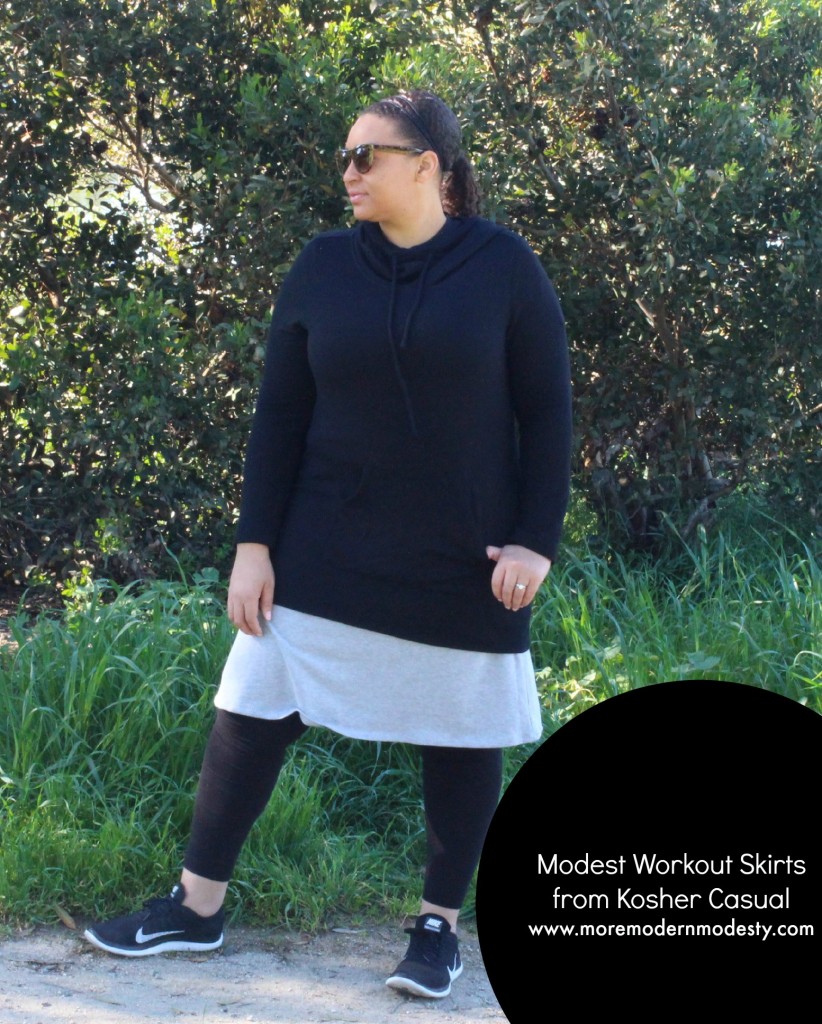 My mom bought me a
FitBit Flex
for my birthday, and I've been using it to log my daily exercise. I've even joined a few challenged to get me motivated, and my goodness–I love it!
I wrote a blog post over two years ago about modest workout skirts, and after my wedding dress post, it's one of my top posts on my blog. When Kosher Casual reached out to me to review one of their products (again!), I jumped at the chance to try out one of their modest workout skirts.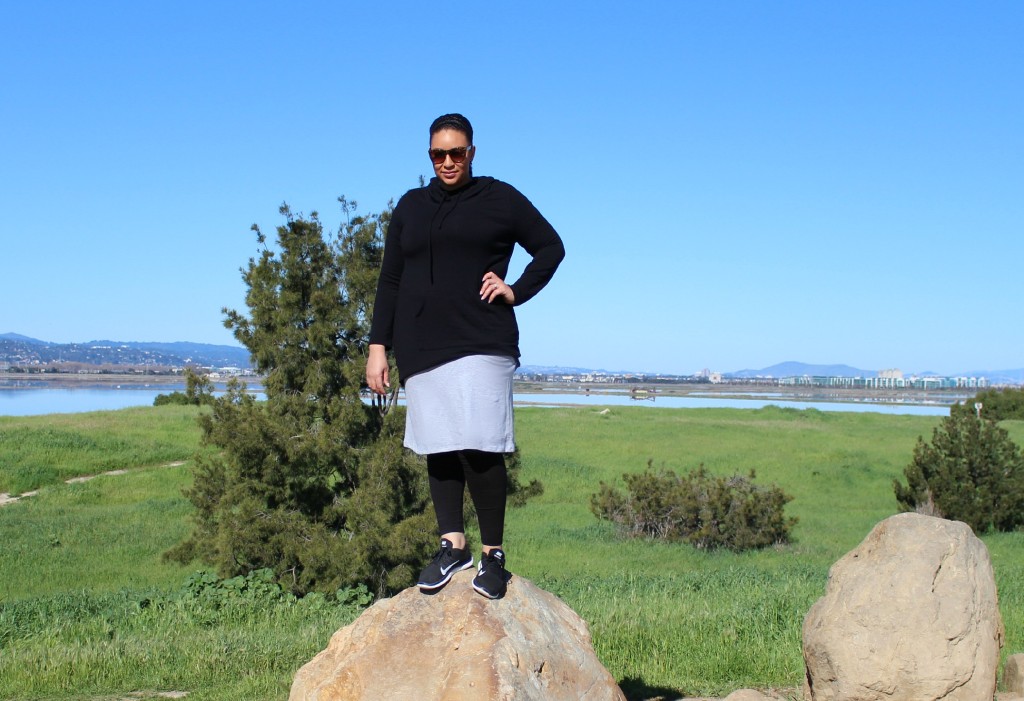 For those of us who don't wear pants to workout, it can be annoying to find modest workout skirts that are geared for exercise. Usually skirts are too short, the material is awful, and they rise up while you're working out.
I opted to test out the Spandex sports line skirt, and I loved it. I've been using random jersey knit skirts in lieu of an actual running skirt, so it was nice to try out a skirt that didn't rise up or get static cling.
I wore this on a hike with Brandon, and I got it a tad bit muddy. Thankfully, the skirt didn't shrink after washing it. I washed mine on delicate cycle, cold water, and let it air dry.
Other pros:
Comfortable
Affordable
Lightweight material (it doesn't cling to the leggings I wear underneath)
UV protection material
SPEEDY SHIPPING (FROM ISRAEL!!)
Excellent customer service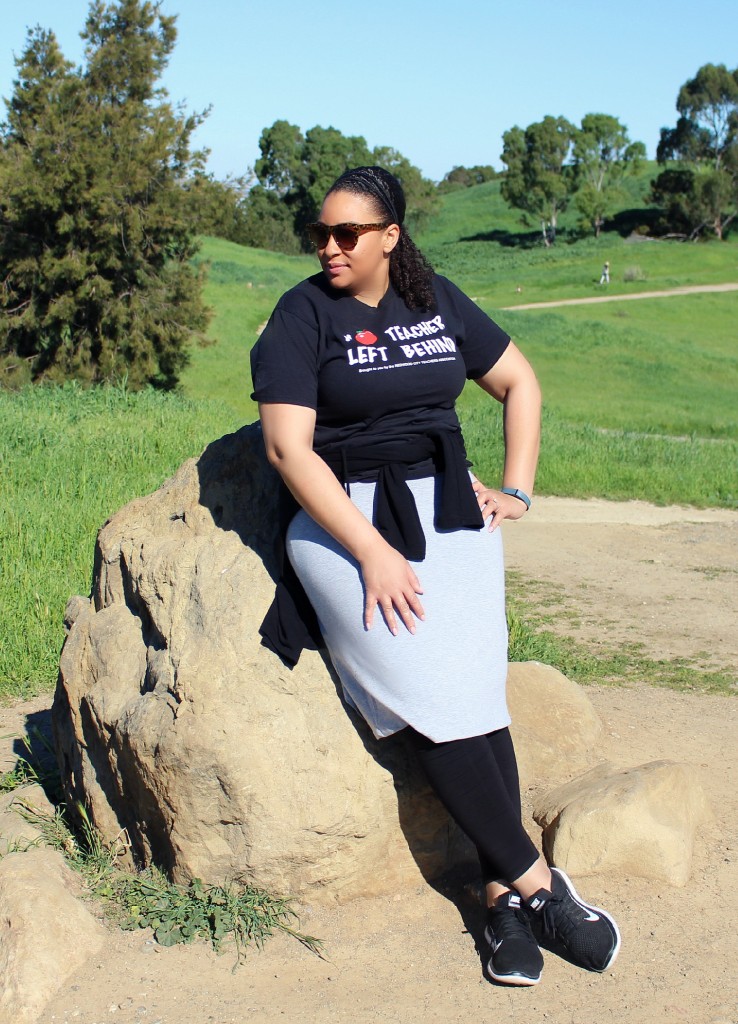 Kosher Casual offers several different modest workout skirts; I thought about getting the skirt with the attached leggings, but I like my leggings to hit my ankles. Plus, I like switching up the colors of my leggings. However, if you do like the idea of a skirt with attached leggings,
Kosher Casual sells a running skirt
with leggings and it comes in four colors.
Oh, you know. Just me running down a hill enjoy my Kosher Casual skirt!
If you're in the market for modest workout skirts and gear, be sure to browse Kosher Casual's items. I'm thinking about getting this skirt in two more colors, and I like the running skirt, too!
I'm wearing a SOMA intimates hoodie my mother-in-love bought me for Christmas (SO, SO soft!), a Kosher Casual workout skirt (c/o Thank you! $24), Spalding leggings, and Nike Flyknits.
5 Responses to Modest Workout Skirts from Kosher Casual