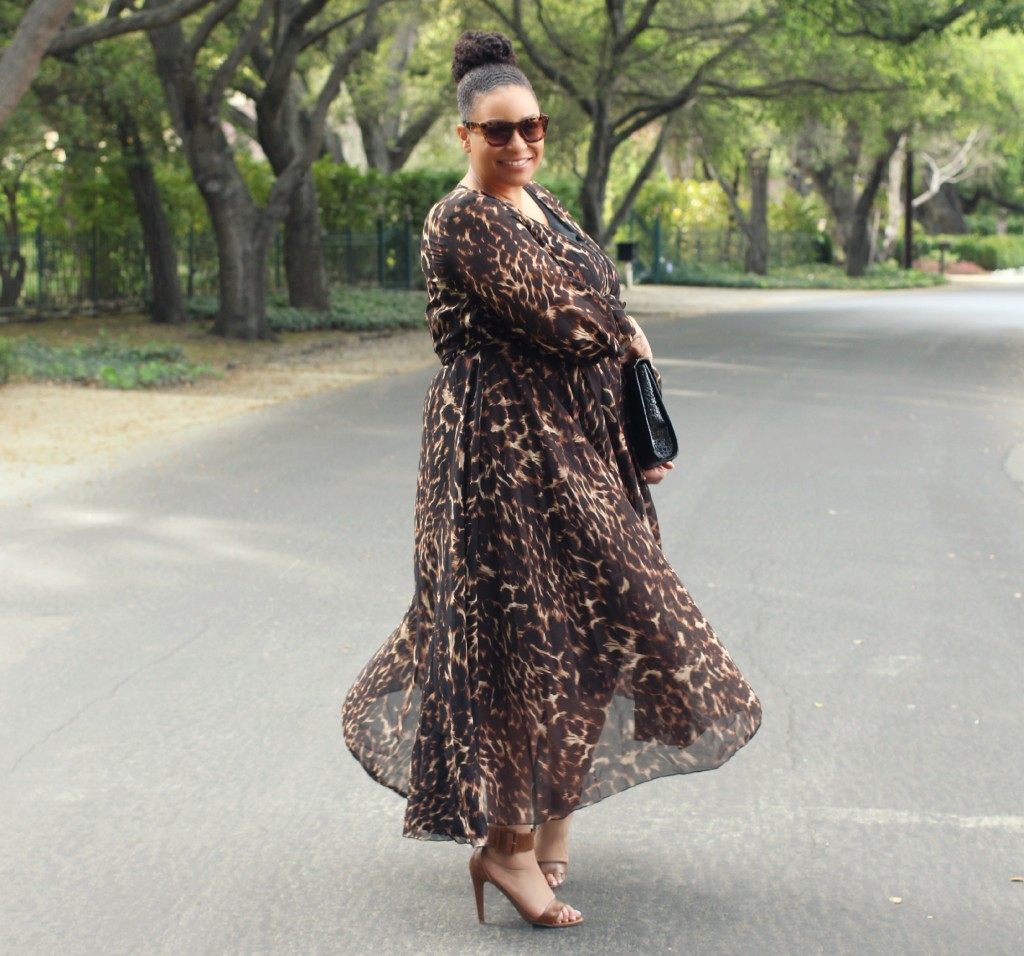 Every time I decide I've had enough of eBay, I log back on and end up finding something I like. After a nice lil' eBay hiatus, I logged back on sometime in January and searched for maxi dresses a couple times a week.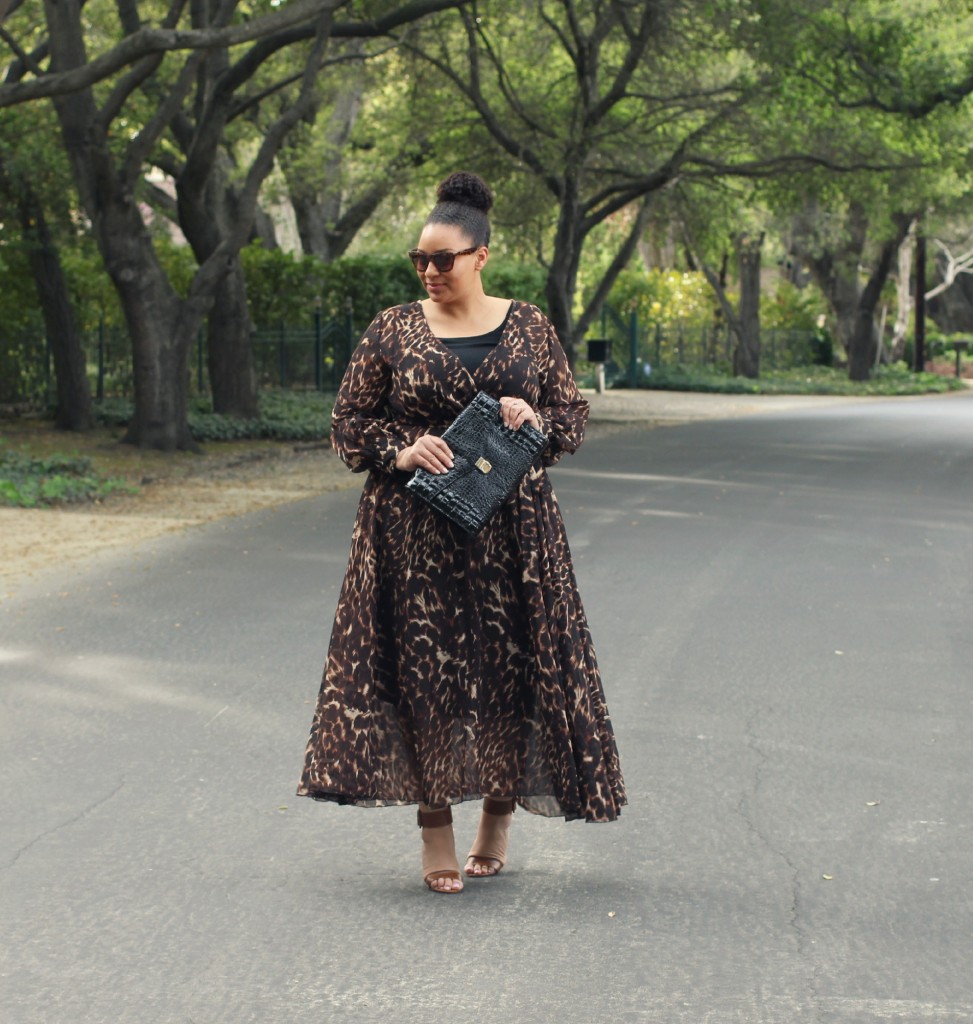 I ended up finding a seller who had multiple maxi dresses for sale, and I bought three of them. I tend to avoid full blown animal print clothing and opt for touches of animal print (leopard/cheetah) on my shoes, scarves, and purses. I couldn't resist this dress though, soooo I bought it! I actually thought it was a black dress, so I was a bit surprised when I opened up the package.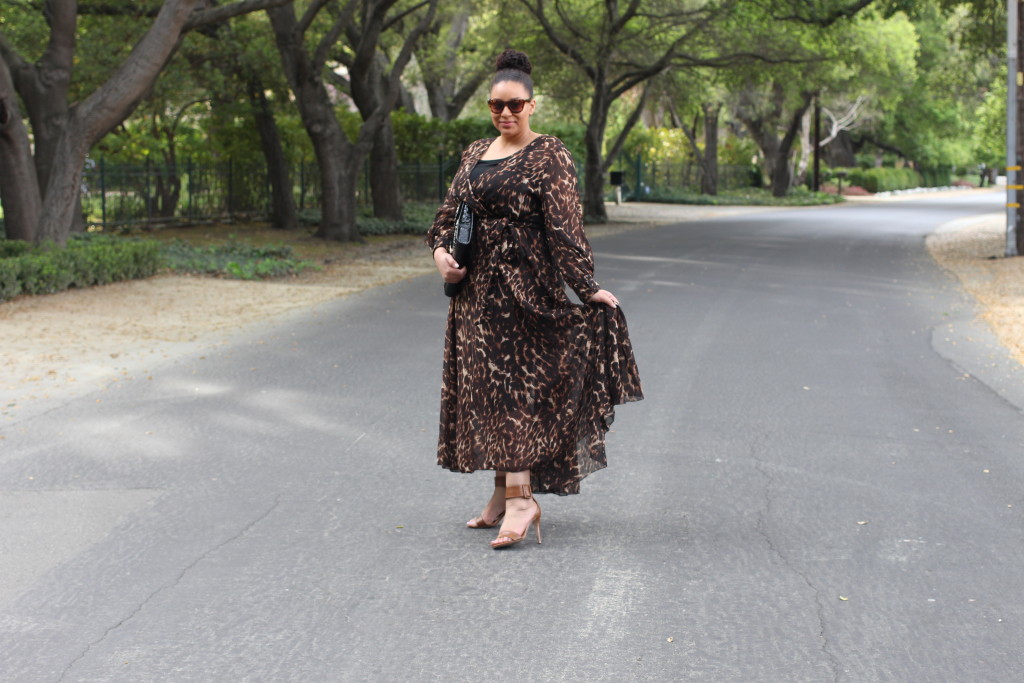 The only drawback to the dress is the horrible half slip that comes attached to the dress. I haaaaaate those tiny slips with a passion! I'd rather dresses/skirts come without those slips! It's not like the slips are helping; I ended up wearing one of my stretchy black skirts underneath the dress, and I'll probably haul out my sewing machine and sew a new slip underneath the dress.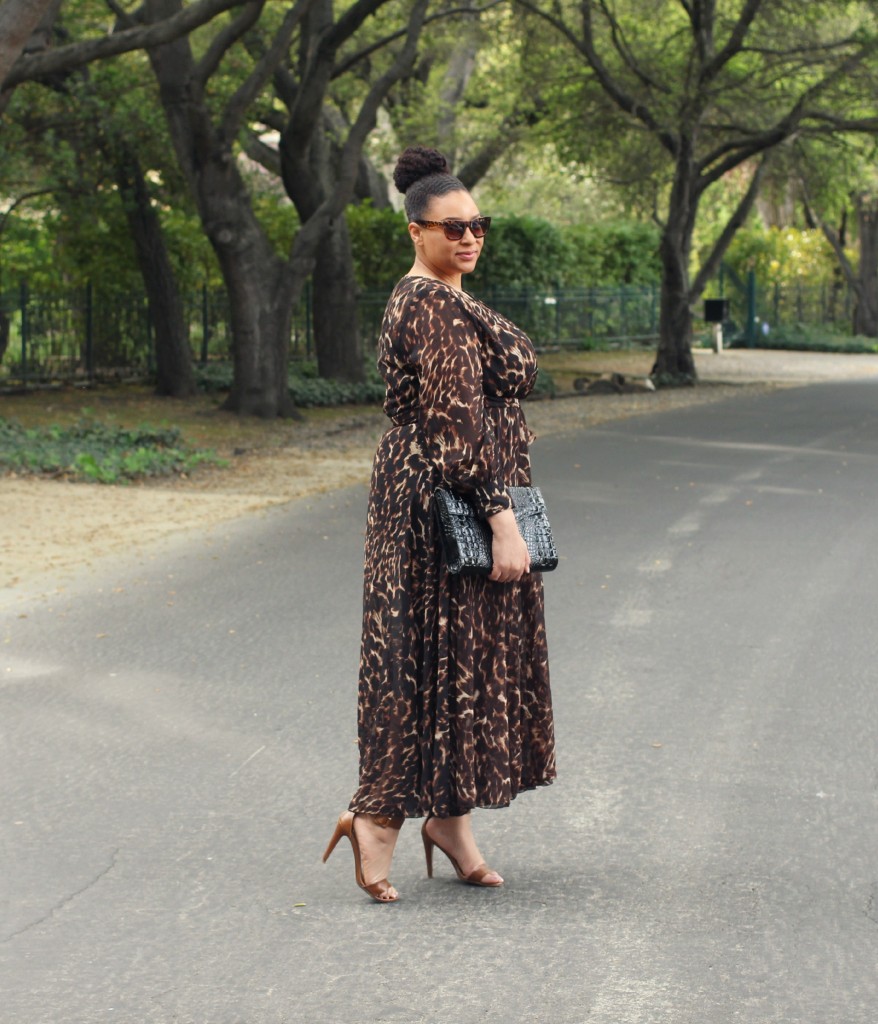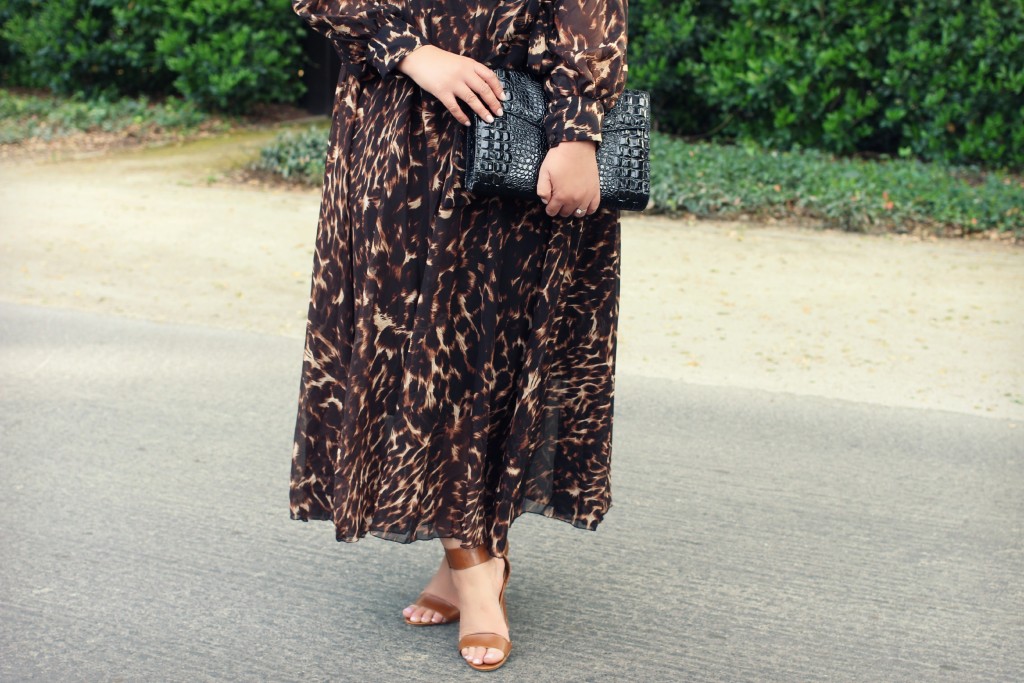 Have a great week! By the way, Mariam is the winner of the HydroChic modest swimwear giveaway! I sent you an email, Mariam, so be sure to reply before 11:59 p.m. tonight!
I'm wearing a dress I found on eBay, and some sandals I bought last year. I cannot for the life of me remember where I bought them!
I'm linking up with  The Style Files.
8 Responses to A Modest Maxi Dress from eBay