As the title suggests, this post is all  about my love for kimonos. These
bohemian toppers
have been invading my closet for the last two years, and I heart them oh, so much.
1. Comfortable? Check.
2. Versatile? Mmmhmm.
3. Affordable? Yep!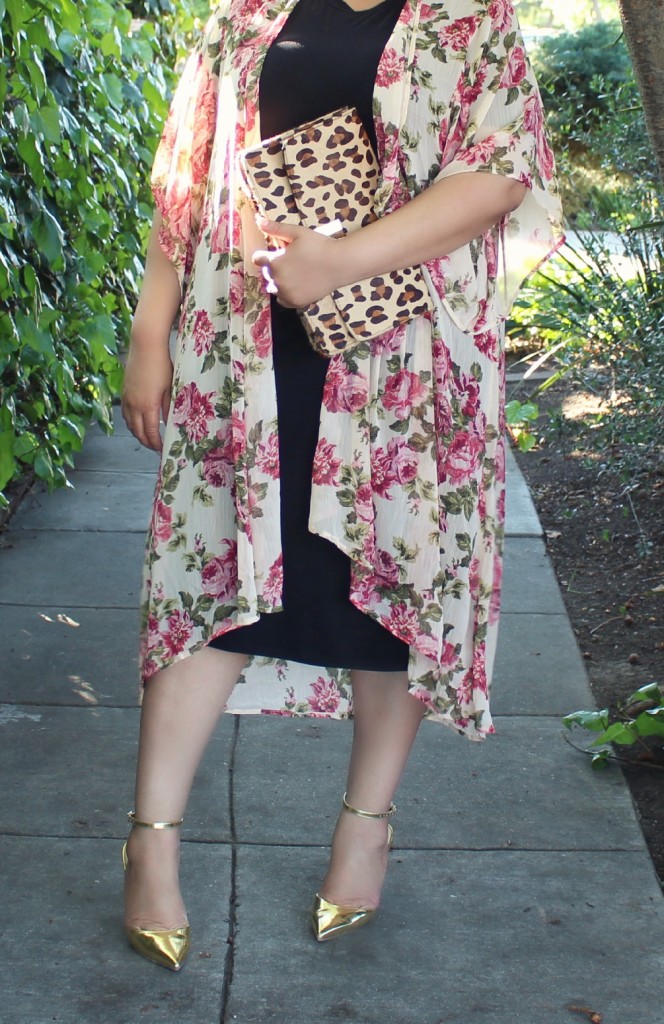 I made two kimonos last year (
here's one)
, and sadly they never made it to the blog! They are easy to make, so if you have needle, thread, or a sewing machine handy, I totally encourage you to make one. There are a variety of tutorials online, so be sure to browse YouTube or Pinterest if you're interested in making one.
The one I wore to church yesterday is a new Target purchase (I bought both colors; EDITED TO ADD: The kimonos have yet to make it online!); I'm a sucker for a gorgeous floral print, so when I saw this one I had to get it. I have a few sleeveless dresses that I plan to throw the kimono over. Yesterday I wore it over my black Dorothy Perkins dress and a pair of metallic ASOS heels.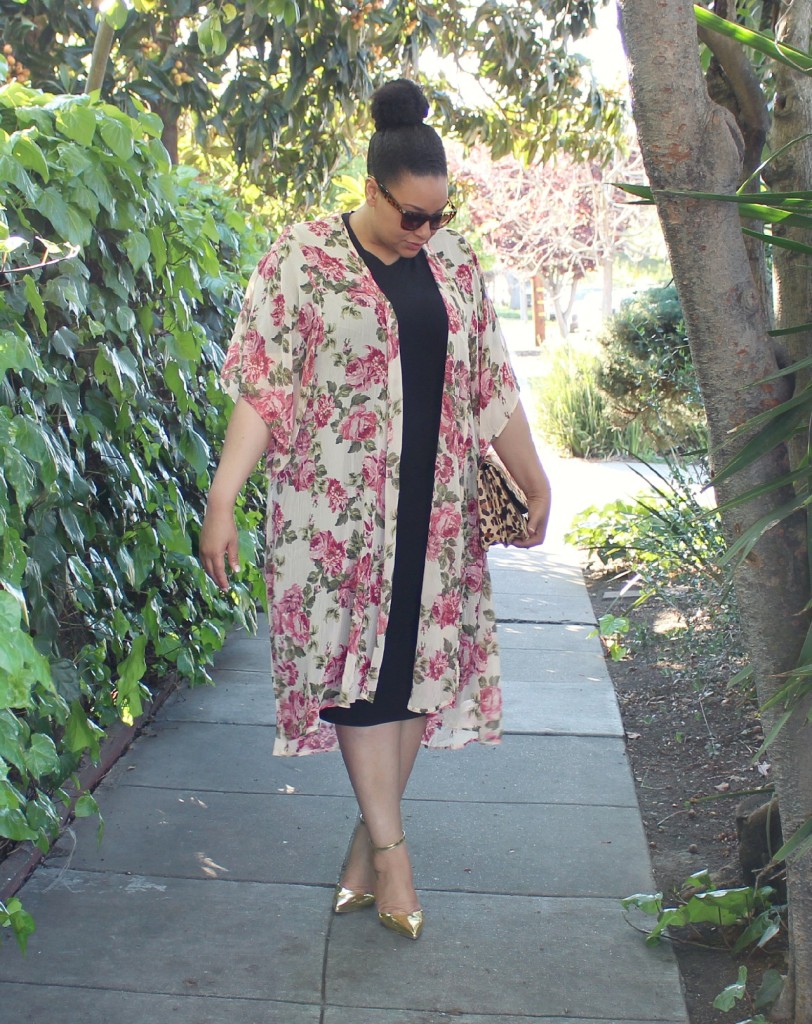 I thought about belting the top, but I honestly didn't want to be burdened down with  accessories and decided to nix the belt.
I'm wearing a Target kimono (I linked to similar styles since my kimono was an in-store purchase; it's not online yet. Check out this black version!), a Dorothy Perkins dress (maternity version here), ASOS "Prompt" heels in metallic, and a thrifted leopard clutch.
5 Responses to Let's Discuss Kimonos