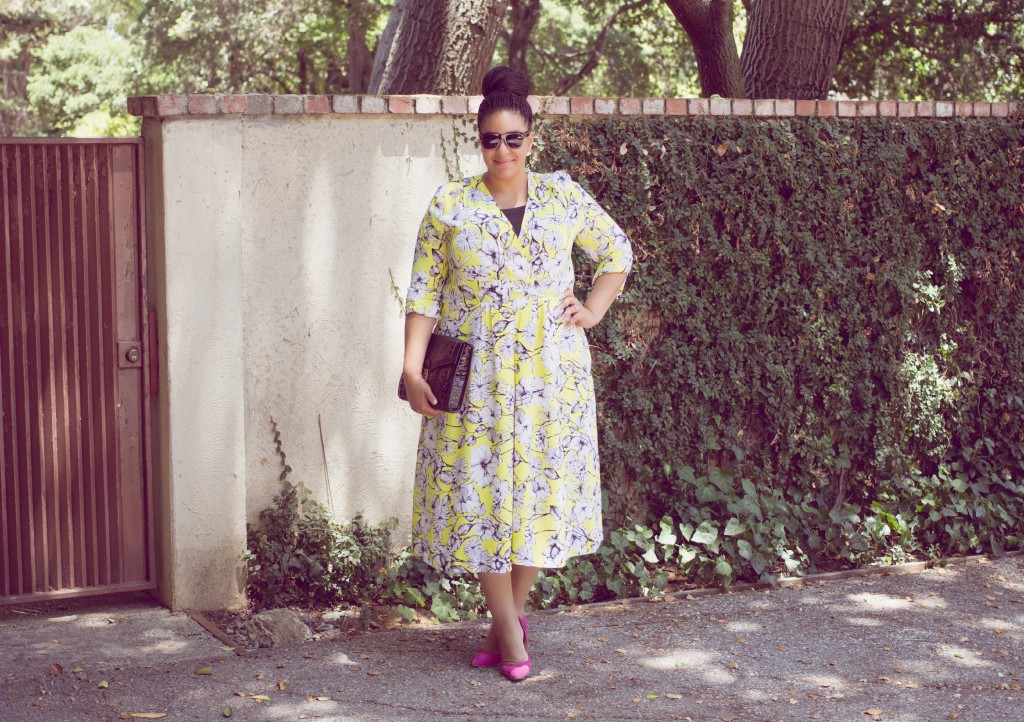 (I use affiliate links in my posts.)
I was in Atlanta visiting my sister a couple of weeks ago, and the only thing I packed were
dresses
. Heat plus humidity is a big fat ARGHHH in my book, so I figured less was best.
Dresses
= one piece! Yesss! Since I've been home, dresses have been my jam! Well,
dresses
have always been a favorite, but I think they are p e r f e c t for summer.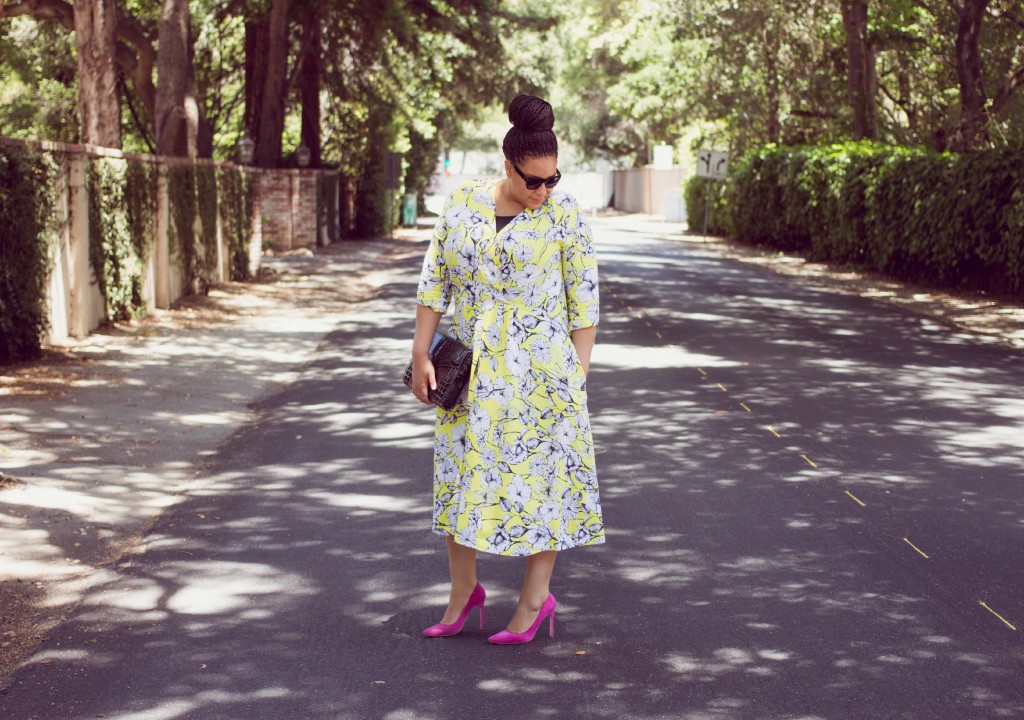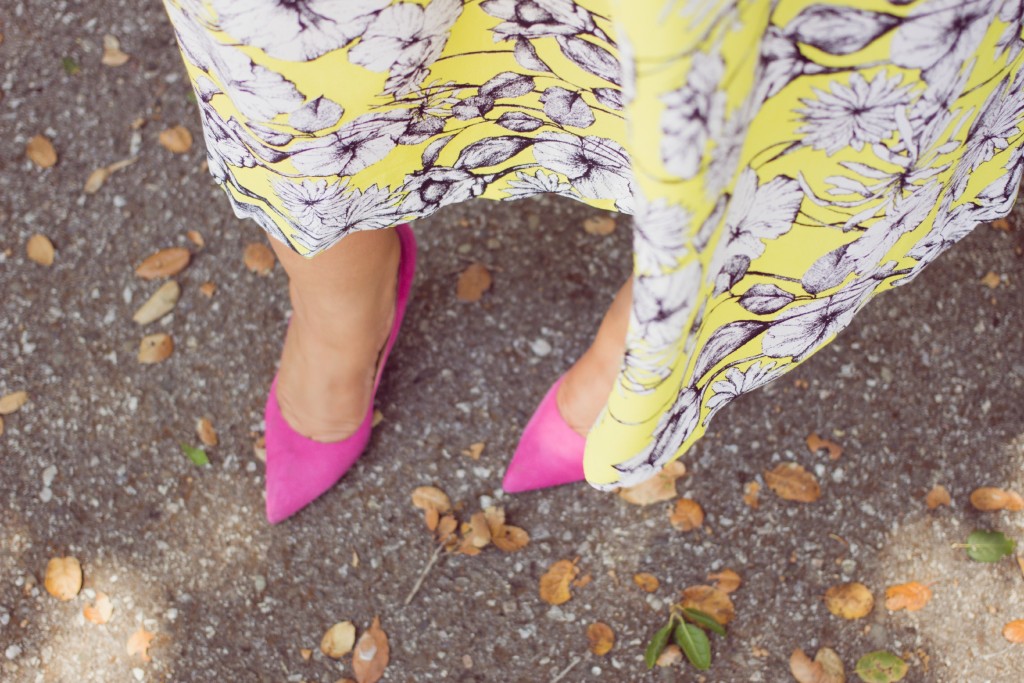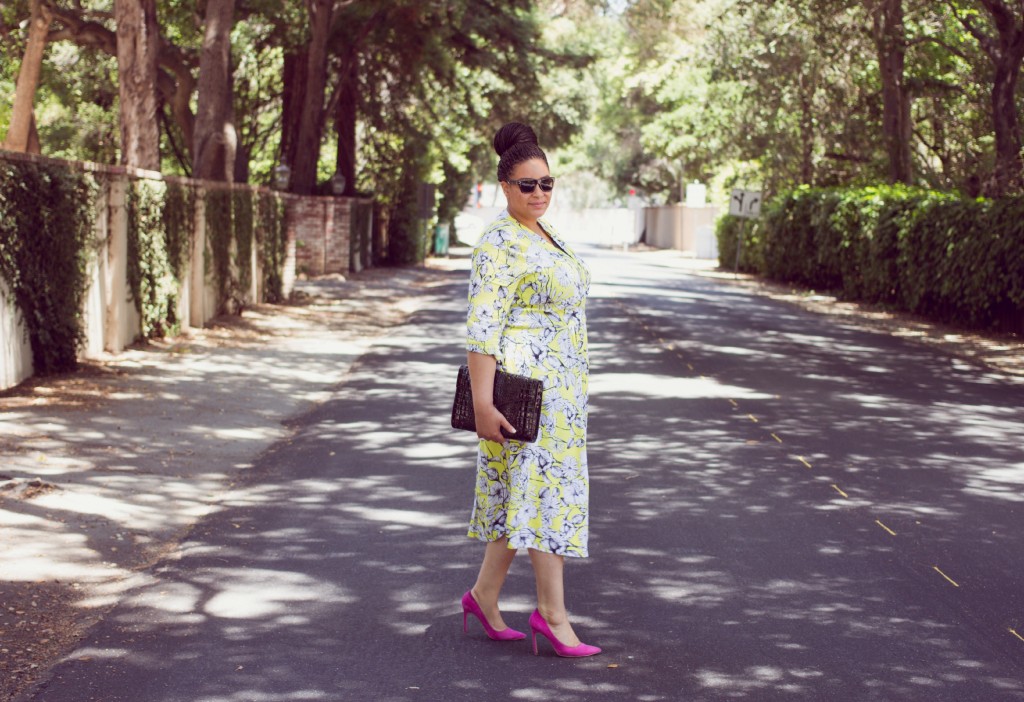 Things I Like About this H&M Wide-Cut Dress:
flowy fabric
pockets
long sleeves (I rolled them up)
it comes in two colors; navy blue and yellow
Next time:
Wear a belt (since it is a wide-cut dress, the last thing I need is to look wider.)
For fall, I'll probably top off the dress with a motorcycle jacket like this or some tall boots like these.
I'm wearing an H&M dress, Ivanka Trump Carra heels in pink (similar here and here), and a vintage clutch purse.
Check out my newest YouTube video!
2 Responses to Dresses for Summer