A question I usually get during the summer months is, "How do you wear skirts and dresses in the summer and control the sweat?" Another popular question is, "You only wear skirts, so don't you have sweaty thighs in the summer?!" In
this post
last year, I wrote about a few tips to help you make it through the summer. I admit those tips are great for anyone not dealing with humidity 
and
heat. I had the privilege of experiencing some Southern humidity a few weeks ago, and that mess is way too real!
Before I went on my trip, I searched high and low for a garment I could wear under my dresses (I didn't pack any skirts) that wouldn't cause chafing, and I wanted something that wouldn't make me lose my mind (waistband constant falling).
Let's get some vocabulary out of the way:
1. Chub rub: A nice way of saying your thighs rub together/touch. If you don't fall into the thigh gap/canyon category, this might be you.
2. Chafing: Irritated skin; caused by repetitive friction (hmmm…sweaty thighs touching!).
I've never experienced chafing, but since I was going to be in humid weather, I didn't want to risk it. I wanted a shorts like garment with a wide waistband and said waistband should not dig into my skin, roll down, or slide for any reason whatsoever.
The products I purchased and tried:
Jockey Skimmies:
Brandon and I were at Macy's in San Francisco when I came across several racks of Jockey Skimmies. The material felt comfortable, and I liked the waistband, so I purchased four pairs. I wanted so badly to like the Jockey Skimmies (perfect fabric and GREAT length), but they slid down my waist! I had zero time to continue pulling up the shorts, so I promptly returned these to Macy's the next day. Skimmies are very highly rated, so I would suggest you test these out. You never know if they might work for you!
Heather Thompson Yummie
I purchased some Yummie by Heather Thompson shorts from Dillard's. There was one main problem with these: the legs were too short and kept riding up!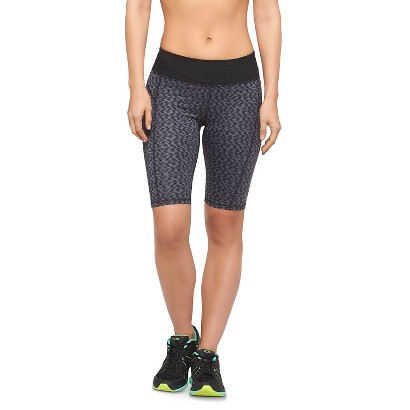 C9 Champion® Advanced Performance Bike Shorts
While perusing Target's activewear while in-store, I saw the C9 Champion® Advanced Performance Bike Shorts and decided to give these a try. These had a great length and the waistband didn't roll down. Unfortunately, I just didn't like how tight they fit. I would have sized up to an XL, but none of the Target stores around had XLs in-stock. I would suggest you give these a try; I noticed that XLs and XXLs are in-stock online, so I'm going to buy another pair and test them. Because they are athletic shorts, they'd work well for exercise.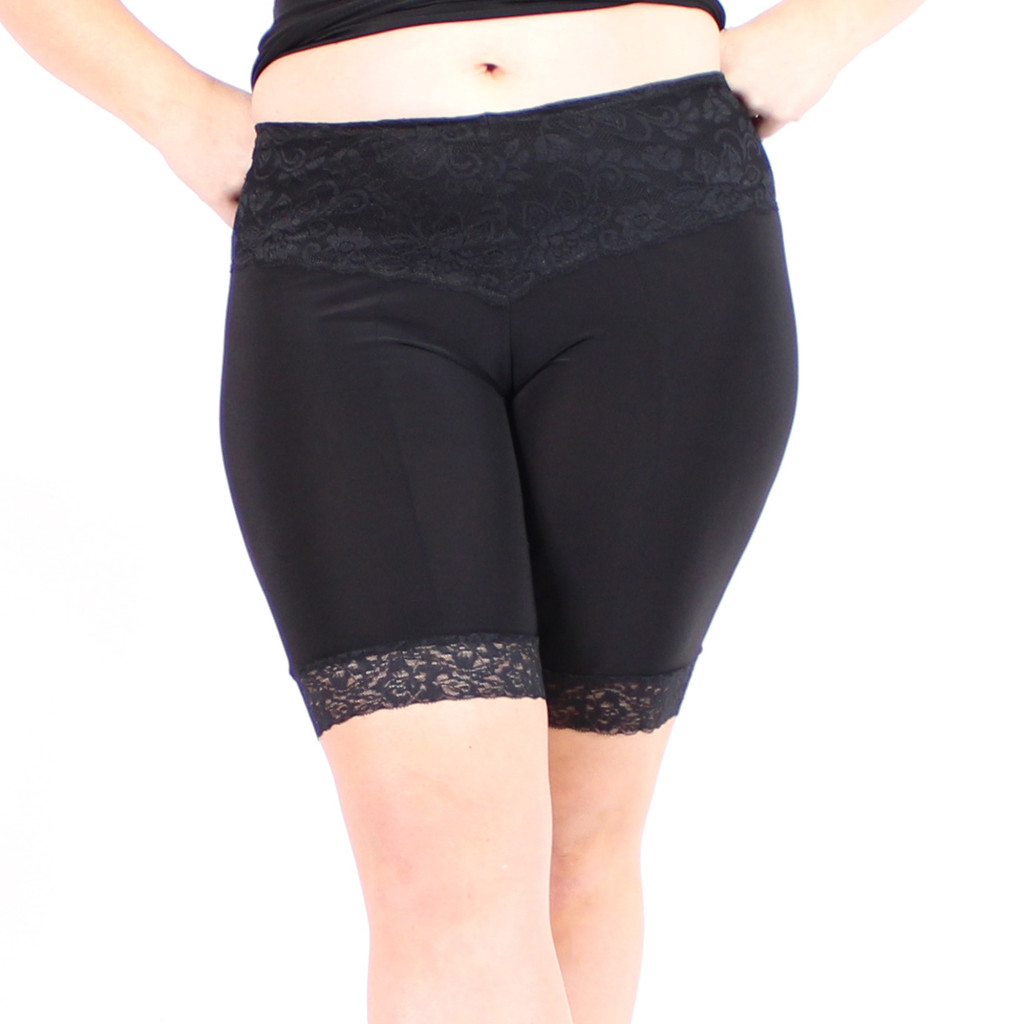 I decided to save the best for last. I came across Undersummers on Amazon before I realized there was an actual storefront for the brand. Undersummers come in a variety of colors, styles, and sizes (S-4X). They fit great! I LOVED that they didn't roll down, they FELT great, and they were super comfortable. I purchased the black and nude colors, and I'm planning on purchasing several more. Undersummers are more expensive than any of the other garments I tried, but they are worth every penny.
Other Tips:
1. Try using Lush's Silky Underwear powder
2. Wear the shorts in place of your underwear; I washed my Undersummers out by hand every night and let them air-dry. 
7 Responses to What to Wear Under Skirts and Dresses in the Summer