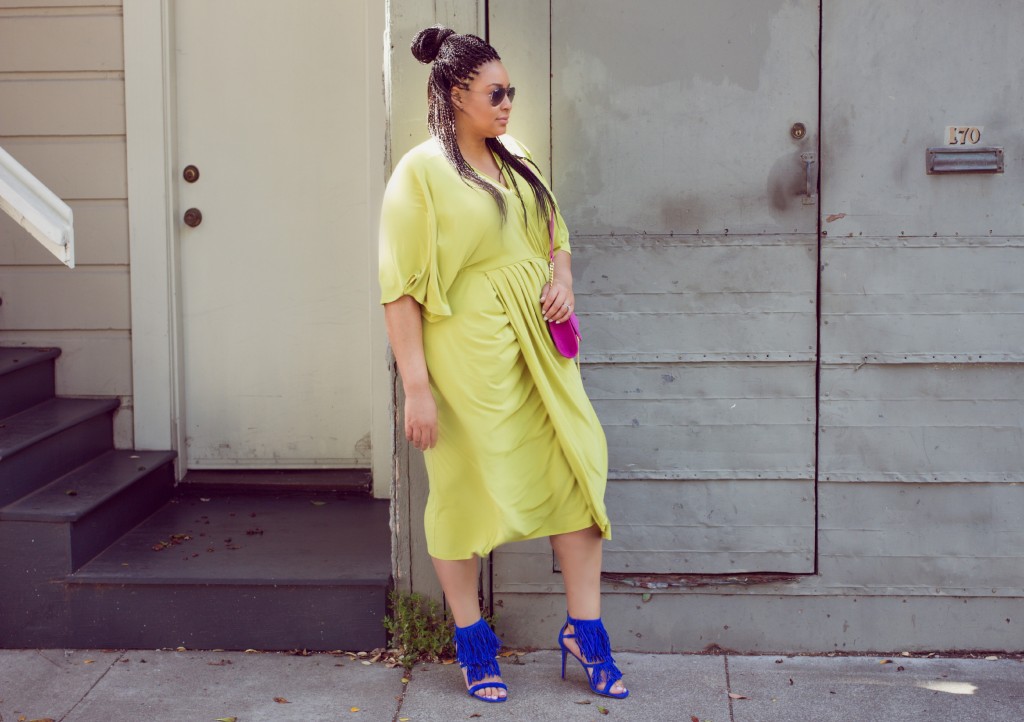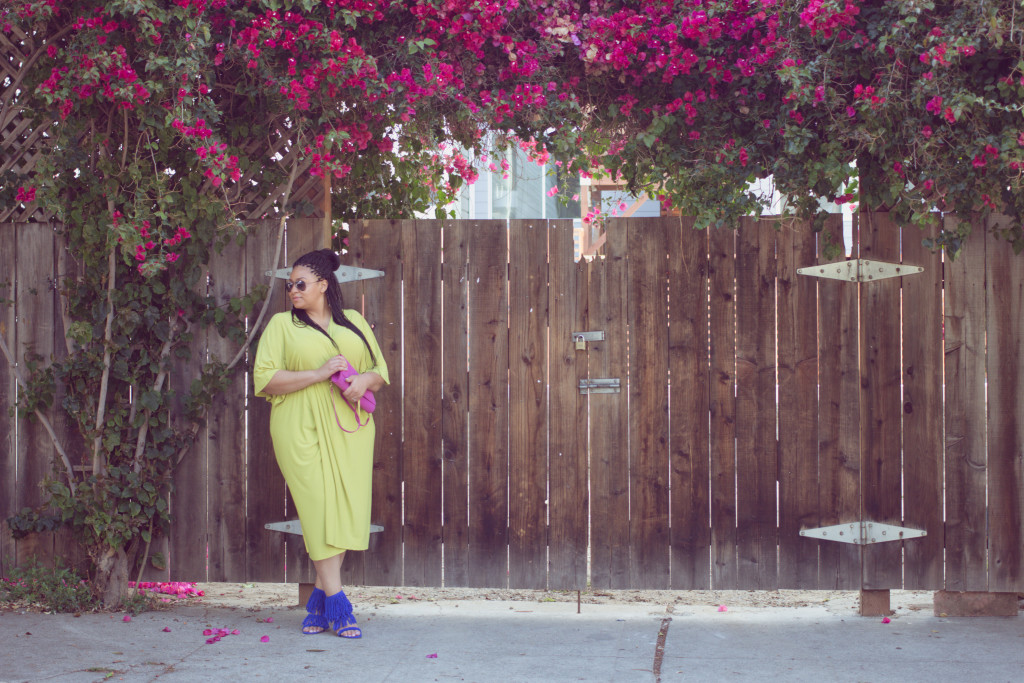 (Affiliate links are used in this post.)
If I include a picture of me looking to the right, it's a requirement to include a picture of me looking to the left. Am I right?
Now that we've addressed my pitiful blogger poses, let's discuss how I purchased this ASOS maternity dress. NOTE: I am not with child; I just so happen to buy maternity clothes every now and again. In the past maternity dresses worked out fine because I didn't really have a gut, but now that I have a food baby, it miiiiight not be a good idea to wear a maternity dress!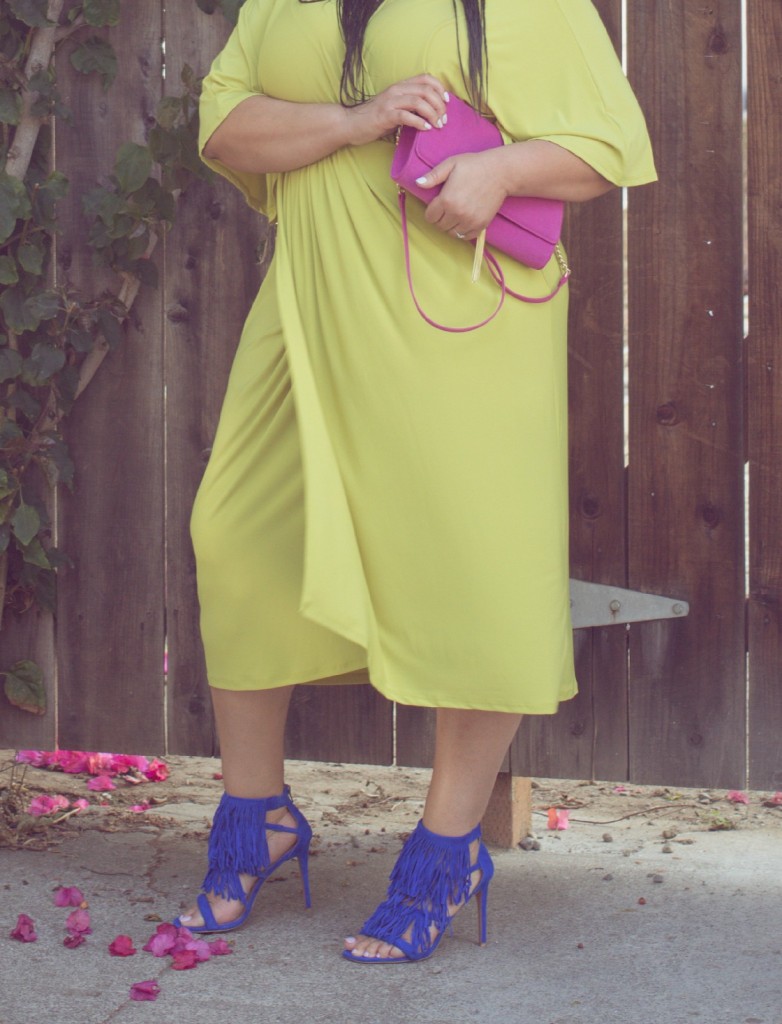 The Internet's thoughts on wearing maternity clothing when you're not pregnant:
When I bought my first maternity dress from Target's Liz Lange maternity line nearly eight years ago, it was an accident. I didn't even notice until I got home and removed the tags. I thought I was going to return it ASAP. Then I wore it. It was comfortable. It had long sleeves. The hemline was below the knee. Much to my surprise, when I walked out of my door, people didn't ask me if I was pregnant, and my co-workers didn't whisper, "Look at Chandra's maternity dress!"
I've purchased several Liz Lange maternity dresses over the years–on purpose. While racks continue to stay chock full with midriff baring tops and dresses, it doesn't seem like very many pregnant ladies are ready to walk around showing their stomachs.
I've never purchased a maternity top or skirt, but when it comes to maternity dresses, I'm all in.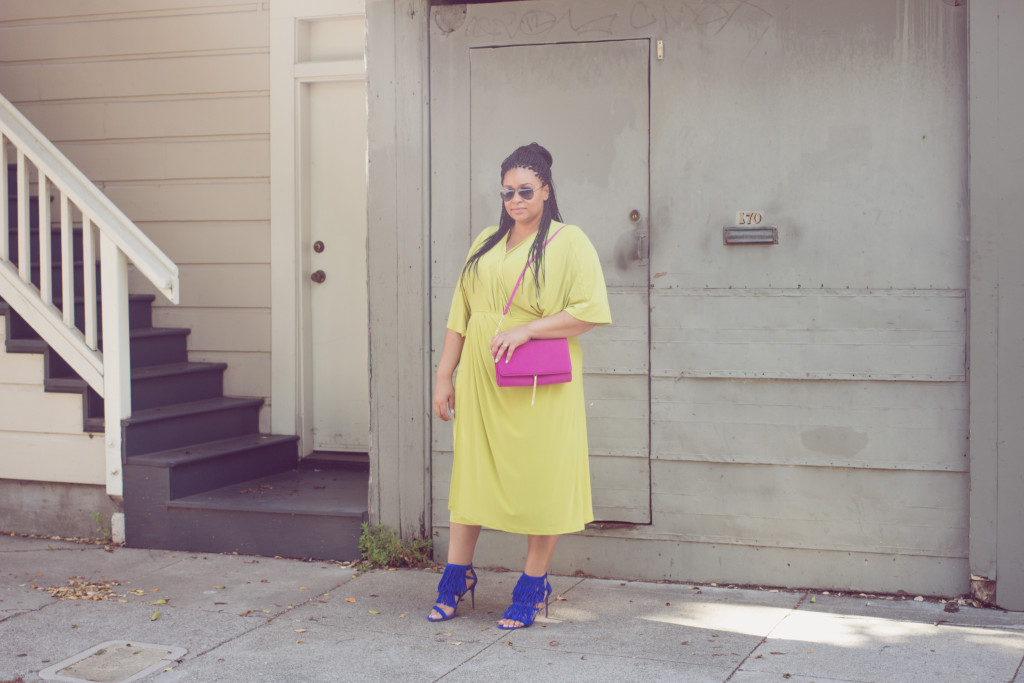 (On a scale of 1-10, how happy do I look? Must. Smile.)
The Pros:
(usually) Less revealing necklines
(mostly) Longer hemlines
3/4 length sleeves or longer are easier to find
Comfortable
The Cons:
You know you're wearing a maternity dress and you're not with child (honestly, though…no one cares!).
If You Decide to Buy One:
Buy the maternity dress a size or two smaller; I regret not following this rule. This dress was a little baggy in the waist, and I wanted to wear a belt, but I felt like I had too much going on with the shoes and purse.
Wear a belt with the dress if you buy your regular size and it's still too big.
If you like the print, color, or texture of the dress, but the thought of looking pregnant or frumpy scares you, take the dress to the tailor and have it altered.
Check out this maternity dress I bought a couple of months ago.
I'm wearing an ASOS maternity dress (exact item here), Steve Madden 'Fringly' sandals (exact item here, more colors here), and H&M clutch purse, and Ray-Ban aviators (various colors here).
15 Responses to Can You Wear a Maternity Dress if You're Not Pregnant?!