Another day, another
eBay maxi dress
. I'd given up on eBay for awhile; I was an eBay addict for several year, but once the online marketplace became overrun with gobs and oodles of bulk items from overseas sellers, I put eBay on the back burner. Last year, however, I my eBay love was rekindled and I started purchasing more of my clothing on the site. To be more specific, I started purchasing more maxi dresses on eBay.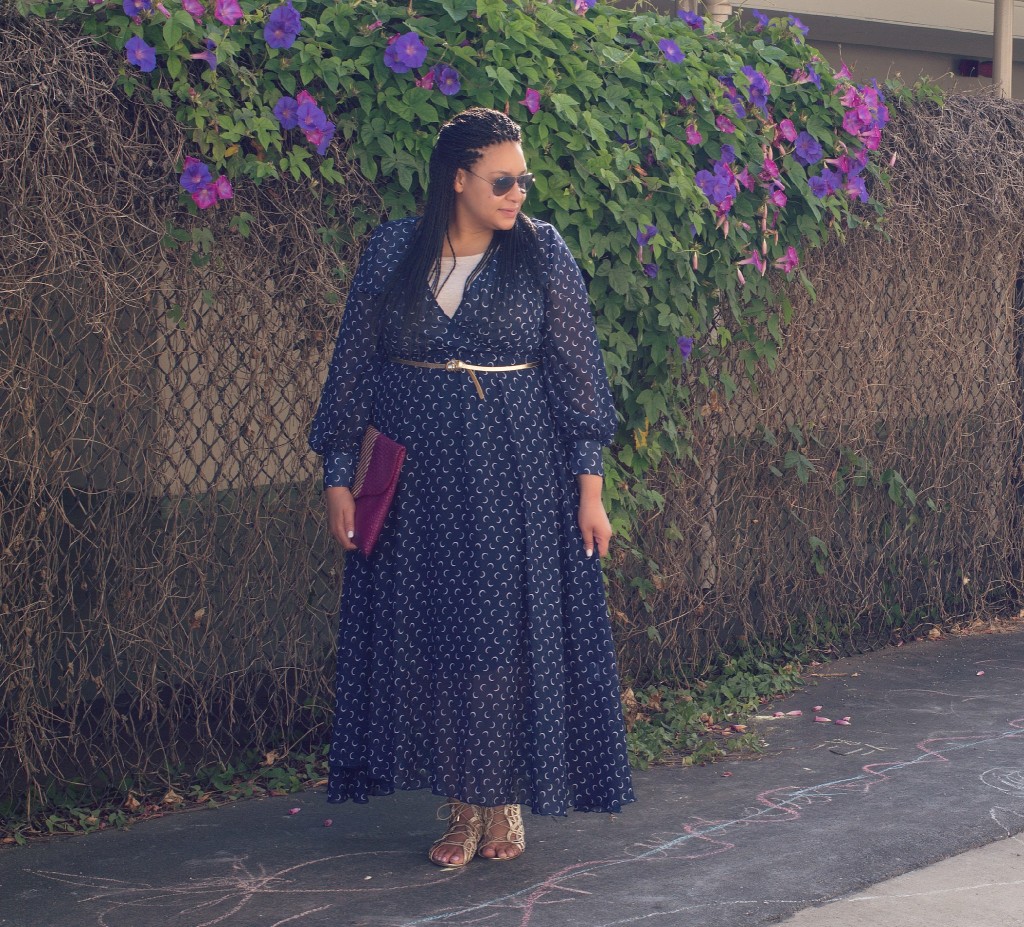 I've mentioned several times that I've purchased an item from eBay, and I assume everyone and their mom already knows how to use eBay. Well, I got a few emails asking about just how exactly do I find things on eBay? And how do you not get overwhelmed, lady?!
I made a YouTube video explaining my search preferences, and if you're an eBay newbie, feel free to listen to eBay ramblings.
Search terms I use when browsing eBay (I then narrow my search for items in my size, etc.):
modest dress
summer maxi dress
kaftan dress sleeves
caftan dress sleeves
kimono coverup dress
tunic dress
maxi dress
long sleeve maxi dress
jersey maxi dress
Brands I search for when browsing eBay:
I'm wearing a dress and Joie sandals I purchased from eBay; my clutch is a vintage find from Savers.
2 Responses to How to Find a Modest Maxi Dress on eBay