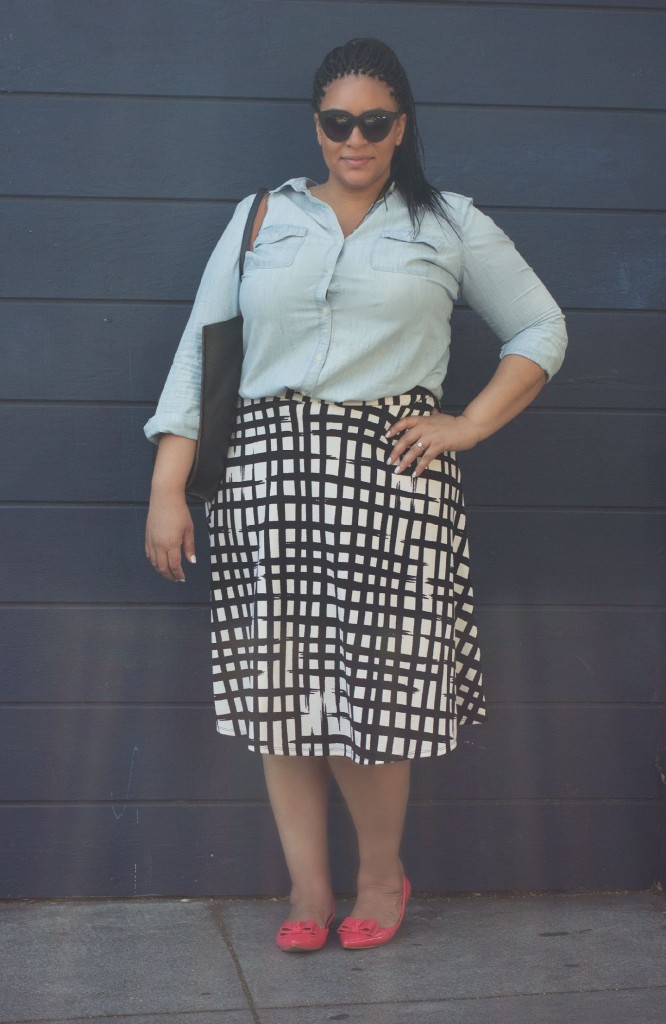 I was at a teacher conference in Sacramento last week; I'd finally stopped waking up in a panic (thinking about lesson plans, students, and general teaching nightmares), but being at the conference last week made me realize summer is nearly over. In my mind summer doesn't really start until my teacher nightmares have subsided and I stop thinking about students. The conference was great, but it sent me into planning, brainstorming, and teacher Pinterest mode.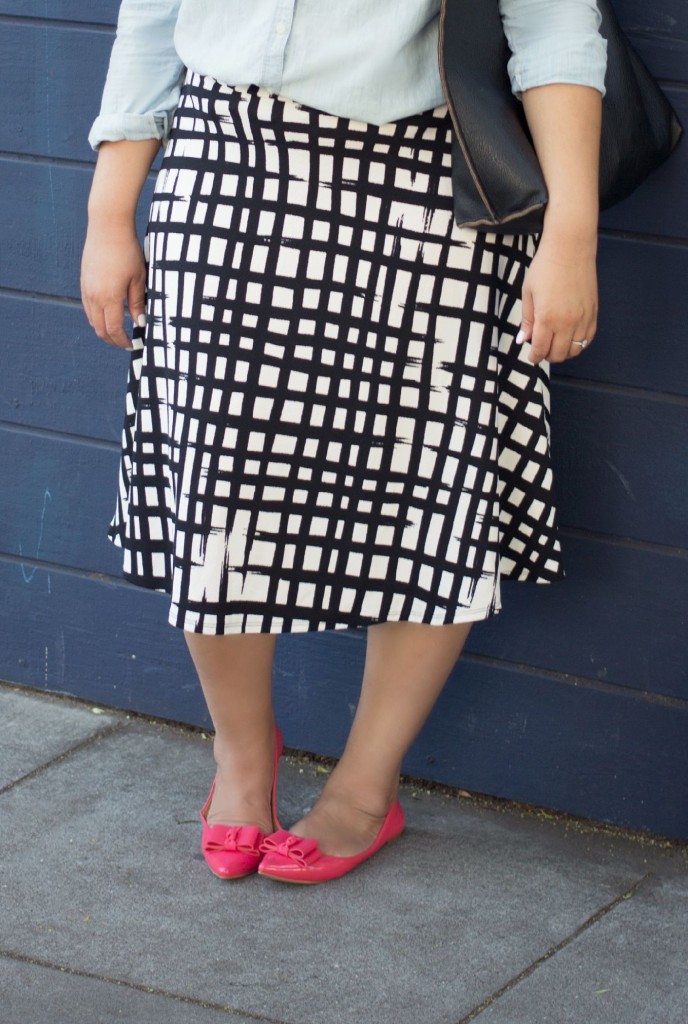 I've been going through my closets and getting rid of stuff that doesn't fit/I don't really care for anymore (this chambray top might be the next thing I get rid of because, uh, it's pulling up top), so I've been trying to figure out how to make all my clothes work for church, weekend wear, and work. I have a lot of heels and nice dresses that work well for church, but I'd never wear heels and those same nice dresses to school or on the weekend. The "problem" I have is that very few of those items overlap. For example, this dress might work for church, but I'm 99.9% positive that I'd never wear this chambray shirt to church. I probably could wear this to church, but then I'd hear my mother's voice saying, "No. Denim is not appropriate for church. Give Jesus your best." haaaaahaha Oh, Mom!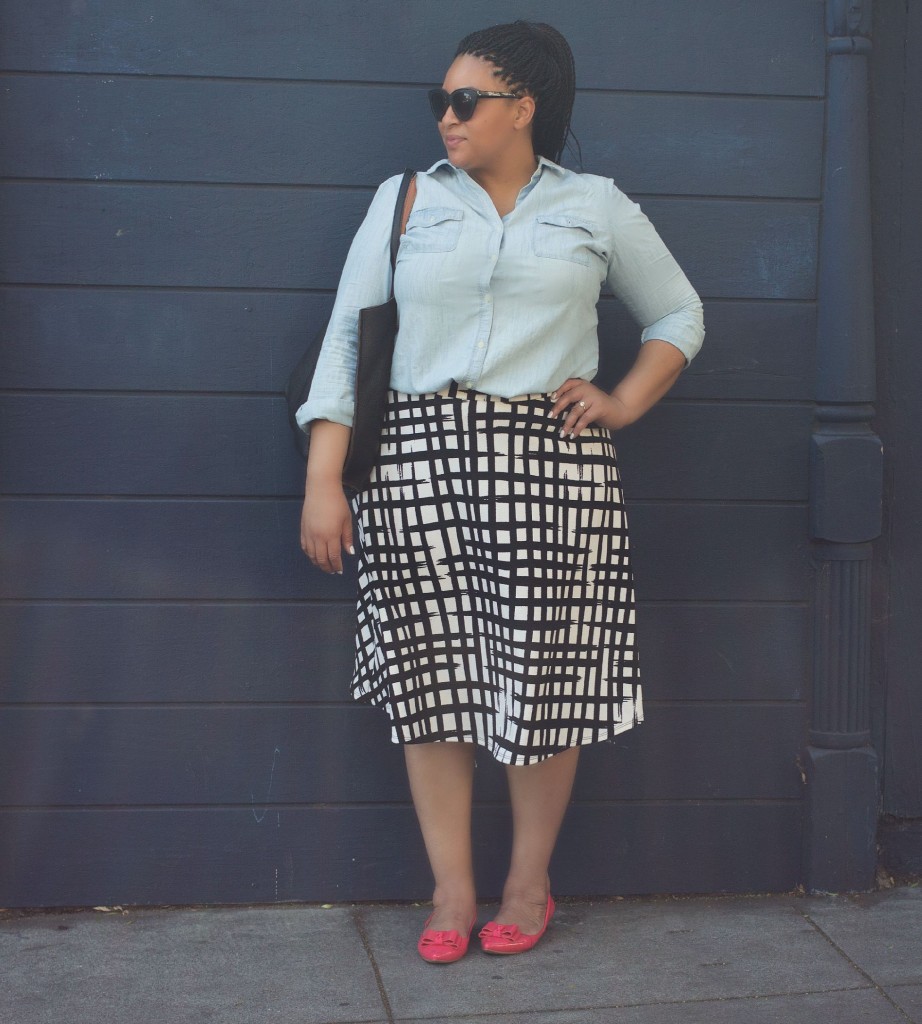 What I'm Wearing:
Chambray top [similar here]
Old skirt I found at a thrift store ages ago [similar here]
J. Crew Emery flats [exact item here]
Harper Reversible tote [blogged about it here, larger size, another favorite, mini version]
On the Blog:
I discussed how to find modest maxi dresses on eBay; read the post here.
As I was cleaning out my closet I came across this dress. I think I'll wear it this week!
Sales:
Real Life:
I started a circuit training bootcamp today. Eek!
Our washing machine broke, so I spent my Saturday evening at the laundromat. When did washing clothes get to be so expensive?! It was $6.25 per load at the place I went to! When our washing machine broke (when I lived with my mom), we had to make trips to the laundromat a couple times a week, and I think it was, like, $1.25!
We've been house hunting, and Bay Area real estate is a J.O.K.E. Go on Zillow, search for houses in San Carlos, Palo Alto, Mountain View, and Redwood City, and then cry with me.
For some reason I've been liking Snapchat more than Instagram. Follow along here: mrsleo
5 Responses to Teacher Style and Other Ramblings