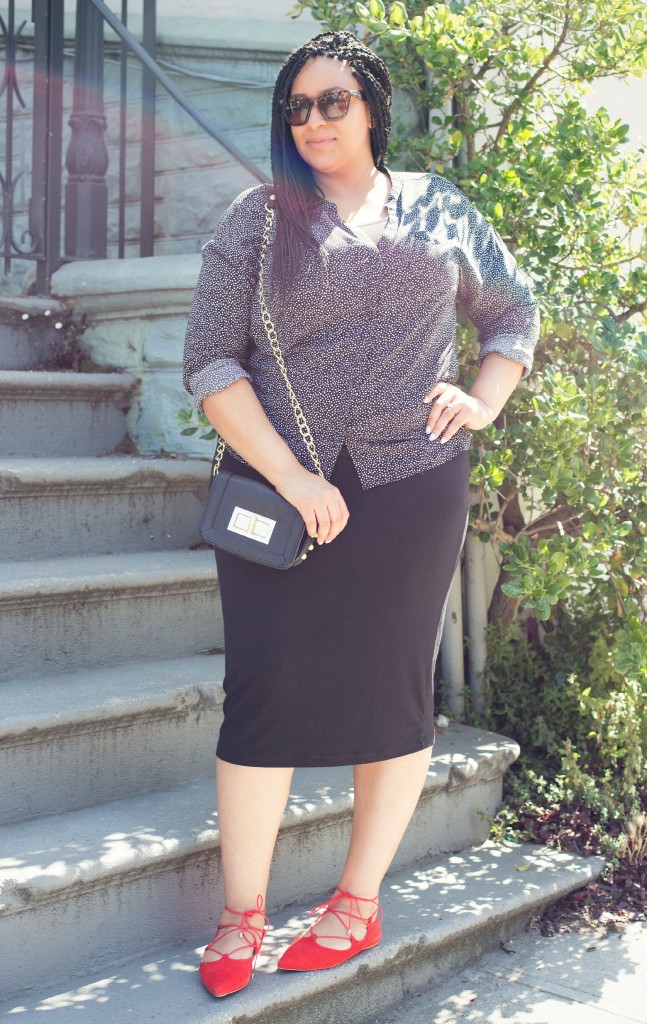 POP QUIZ! Read the question, and determine the best answer(s).
What are ghillies?
a. a man or boy who attends someone on a hunting or fishing expedition
b. a type of shoe with laces along the instep and no tongue, especially those used for Scottish country dancing
c. a red fresh water fish
d. both a and b are correct
The correct answer is…
D! Sooooo apparently lace up Scottish shoes are called ghillies! I always knew a gillie, or ghillie, was a camouflage type suit, so when I was looking at these TopShop flats and saw the term ghillie I was trying to figure out WHY. My search for ghillie flats resulted in a ton of flat and high heeled options, so then I realized ghillies must be some kind of lace-up shoe. Why did it take me 30 years to learn the name of Scottish dancing shoes?!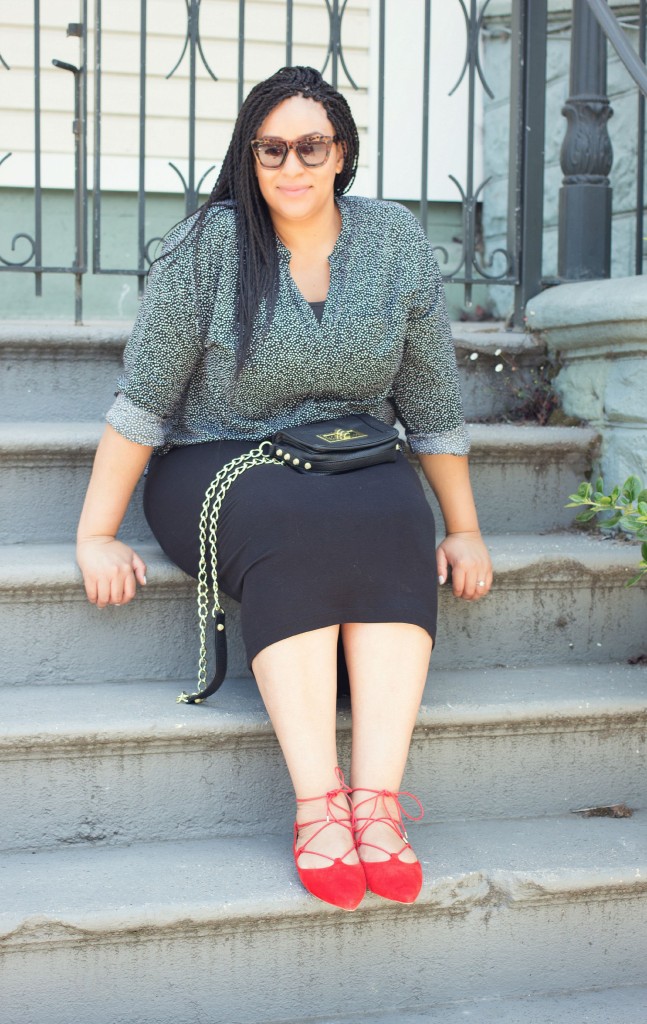 One of my students gave me a nifty $100 Nordstrom gift card at the end of the school year, and I used it to buy
these TopShop Kingdom flats
. I love the vibrant red color, the laces, and the pointed toe. I wore them while we were in San Francisco, and I found them to be comfortable. I'd like to wear them to school, but I think I'll have to add my arch supports for my sad, flat feet.
Other Ghillie Shoes I Like:
This Has Nothing to Do With Flats, But…
These Old Navy skirts are $10! I'm wearing one with this outfit, and it's pretty much my go-to skirt. I bought a couple earlier this year, and I wear one to work and the other for working out. These plaid midi skirts are also super cute; I'd have to get the slit sewed up, though. This olive plaid midi is also adorable. Don't forget to use the code SUPER for 25% off any amount, 30% off $75, and 40% off $100. Browse all of Old Navy's skirts here.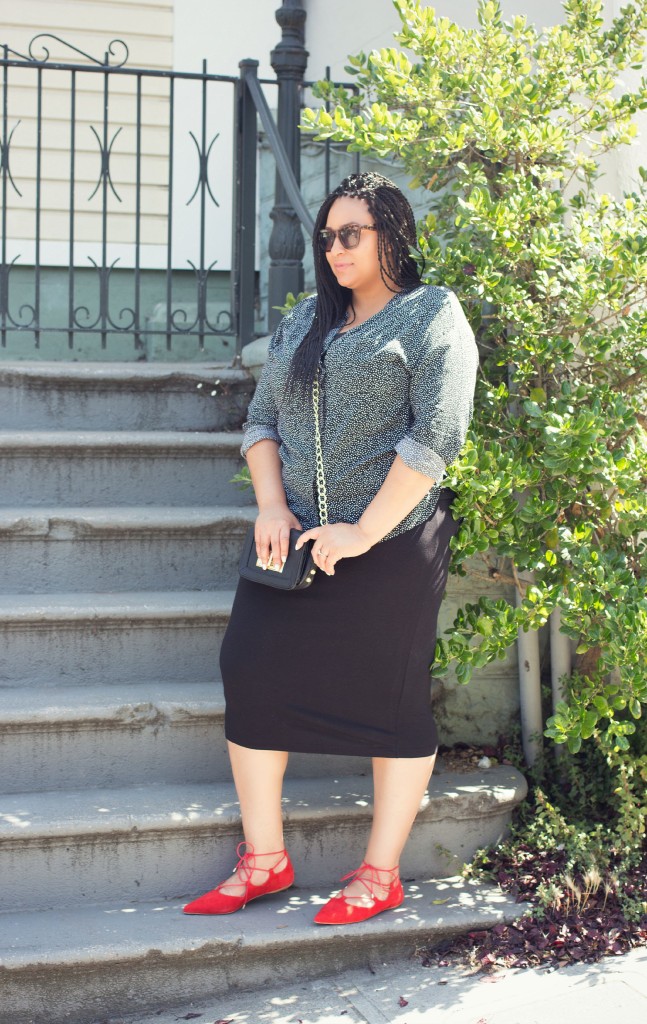 5 Responses to Let's Hear it for Ghillie Flats