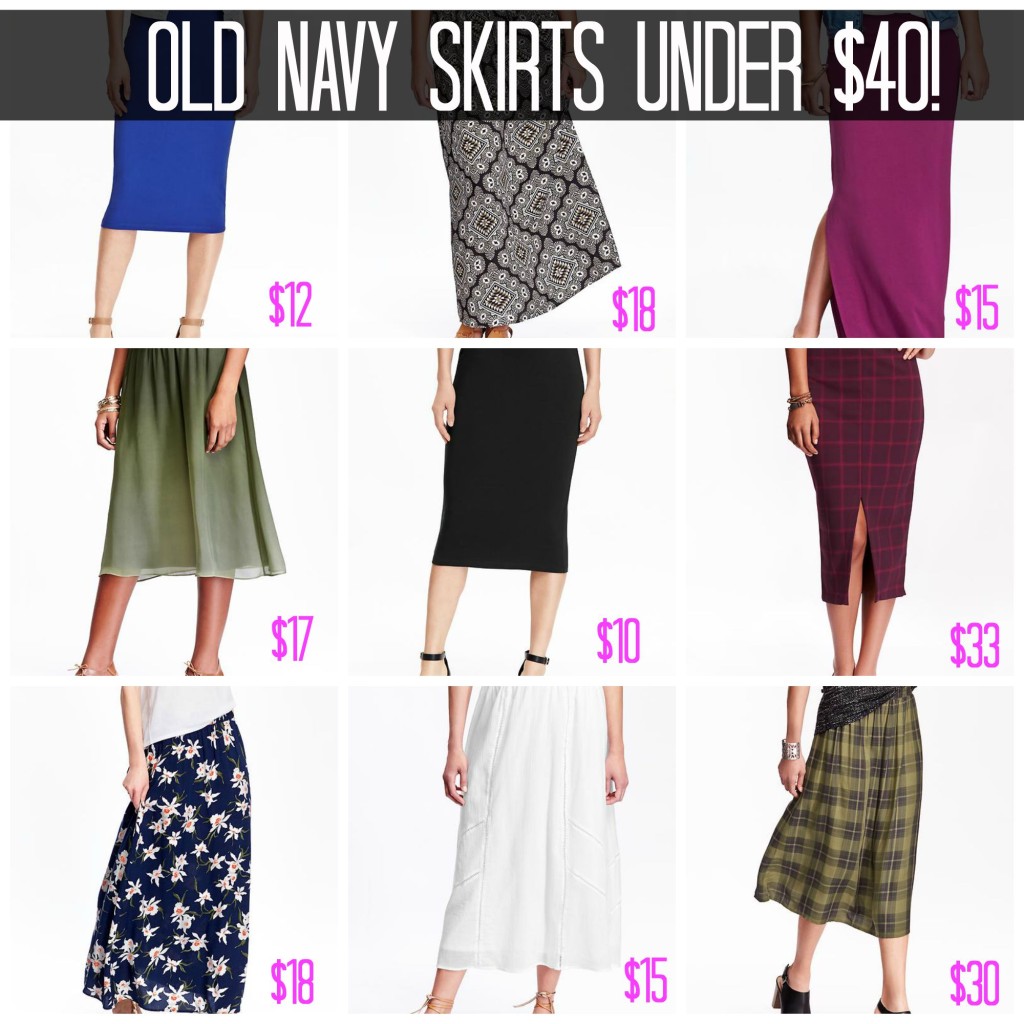 I don't usually post two times a day, but I mentioned Old Navy's  sale in an earlier blog post and I figured I should round up a few of my favorites and share them with all of you. I own a couple of these Old Navy jersey knit midi skirts, and I've found them to be comfy for work and exercise.
I've been trying to buy more quality garments, but sometimes I just can't resist a black midi skirt. The good thing about buying things from H&M, Old Navy, and Forever 21 is the price. The bad thing? Well, you get what you pay for! However, I've found that if you really take good care of your clothes, even stuff from Old Navy can last several years!
My Tips:
Try to purchase solid colors. You can't go wrong with a solid black, blue, or white skirts or tops.
Hand wash your clothes inside out; if you prefer to use a washing machine, use the delicate cycle.
If your garments get fuzz, or pilling, use this Conair battery operated fabric shaver.
Avoid t-shirts, shoes, and most of the handbags as these items tend to look cheap.
For longer length, purchase from the tall sizing.
Here are the skirts from left to right:
Top row:
1. Women's Calf Length Midi Skirt (two colors) $11.5
2. Elastic Waistband Maxi Skirt (four colors) $17.5
3. Jersey Slide Slit Maxi Skirt (four colors) $15
Middle row:
4. Dip-dye Chiffon Midi Skirt (two colors) $17
5. Women's Calf Length Midi Skirt $10
6. Plaid Midi Pencil Skirt (two colors) $33
Bottom row:
7. Maxi Skirt (two colors) $17.5
Don't forget to use eBates to earn cash back and coupon code SUPER for an extra 25, 30, or 40% off.
4 Responses to Modest Old Navy Skirts Under $40