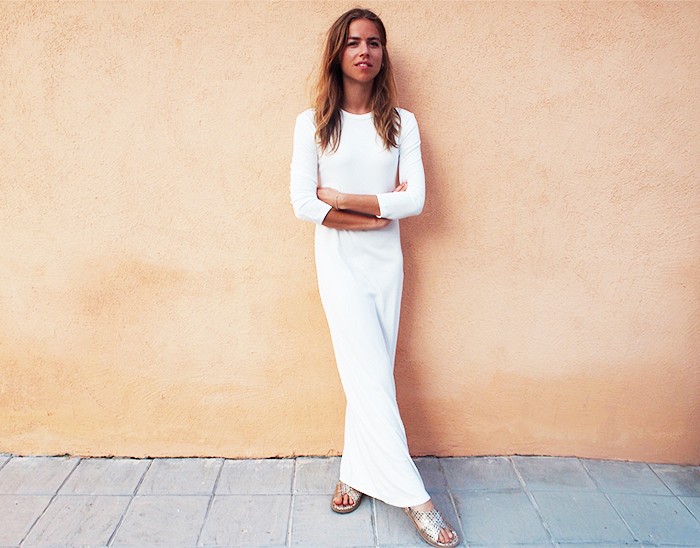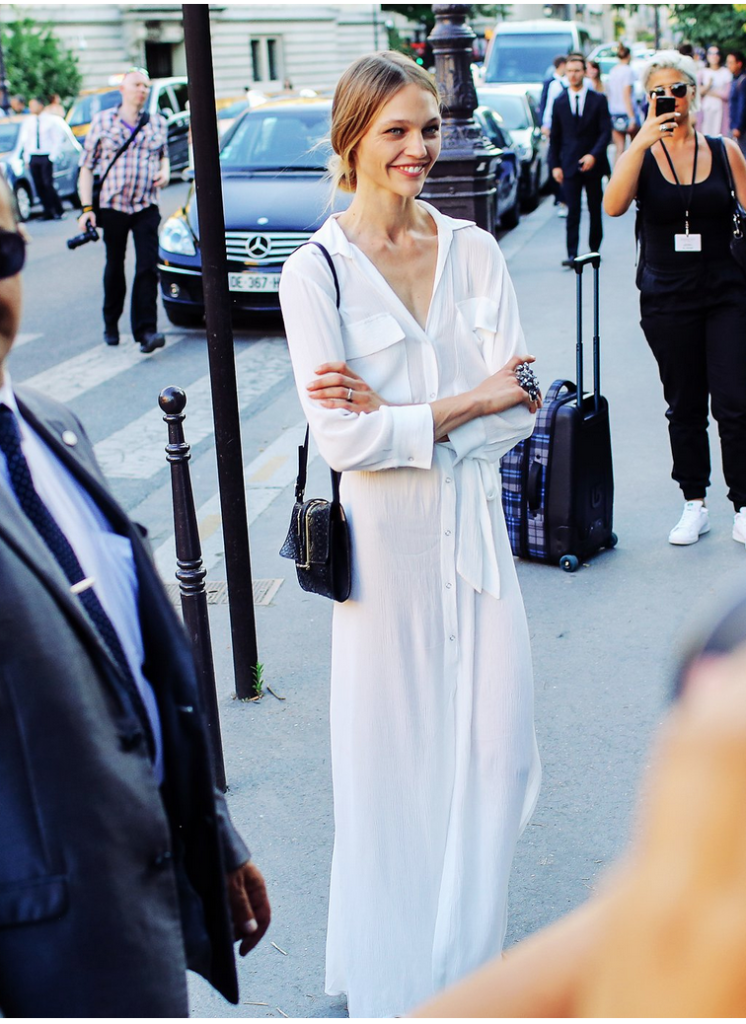 Sleek, crisp white dresses scream summer to me! You can wear a white dress with a belt, paired with flat or high sandals, a summer hat, and they are perfect for the beach. I pinned these two modest style snapshots to my Pinterest board earlier this year, so when I found this LOFT beach coverup dress for 70% off the sale price, I nabbed it. The slits are a little high and the dress is sheer, but I'm taking it to a tailor this week to get a slip sewn in and the slits sewn up.
As an Apostolic Pentecostal teenager, finding a
long denim skirt
was like hitting the jackpot. When I got older, I nixed all my long denim skirts because I thought they were super frumpy. Like most things in the fashion realm, nothing is new, so I wasn't surprised to see denim maxi skirts become "trendy" again. In order avoid looking too frumpy, avoid a-line denim skirts, shun ruffles and embellishments, and wear a structured top. I'm also a fan of
this denim midi skirt
with buttons down the front.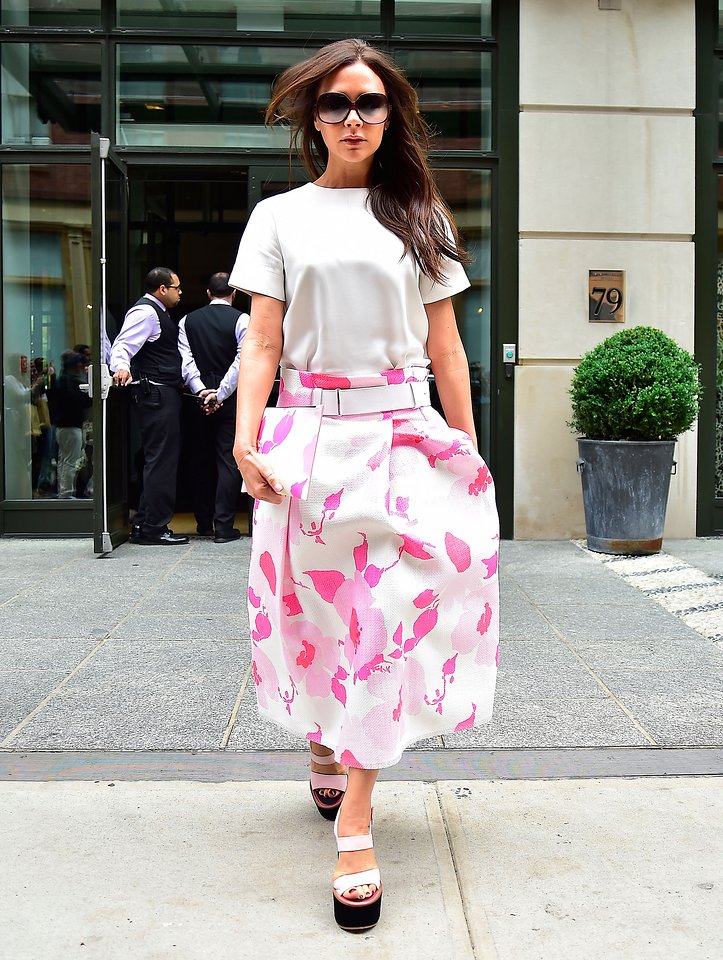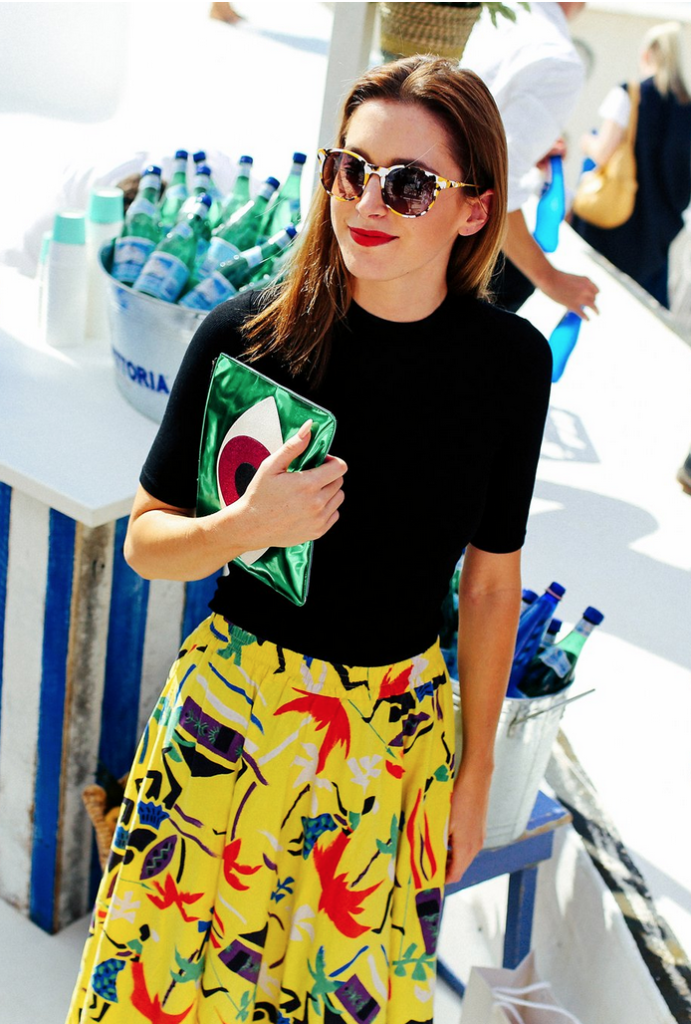 Source 1, Source 2, Source 3
Let's all cross our fingers and hope midi skirts remain on trend for.ev.er. I've never seen so many awesome midi skirts in all my dayyyys! Midi skirts are flattering on virtually any shape, they are great for every season, and you can wear them to work, church, on the weekend, on vacation–okay. Midi skirts are a great modest style option for any place!
This $16 floral print midi
is super adorable. And
Eliza J's skirt game
is always on point.
5 Responses to Modest Style Inspiration