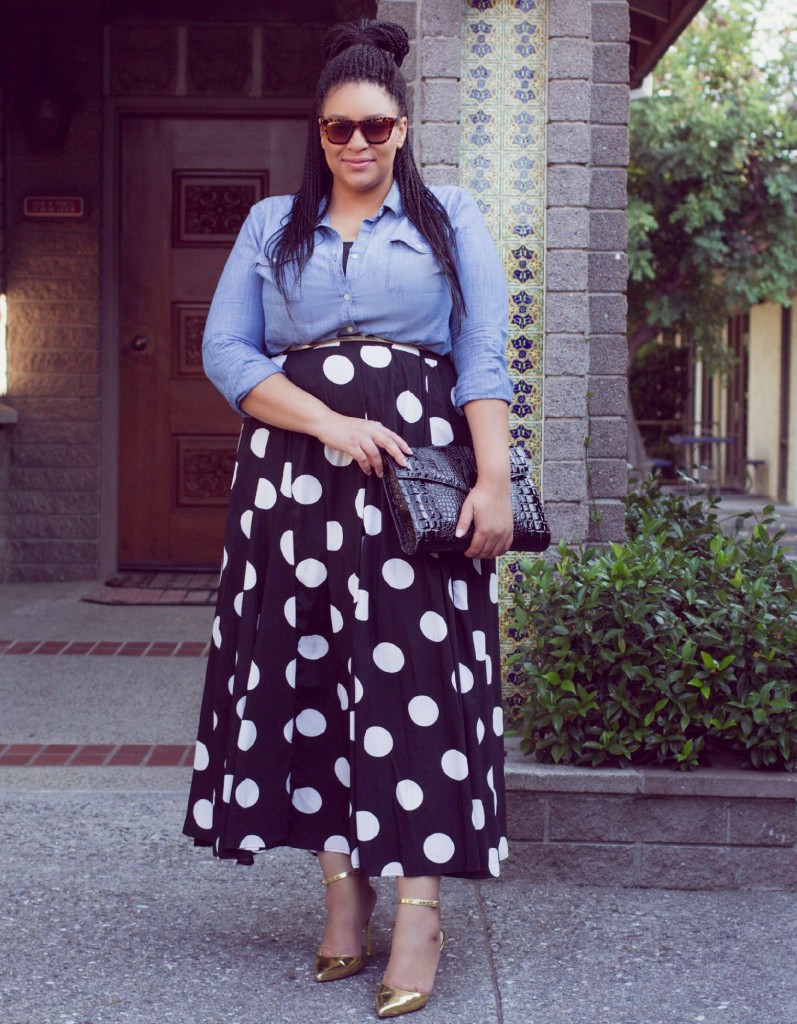 As I was getting dressed for our Sunday evening church service a few days ago, I was rooting around my closet for a crisp,
white long sleeve shirt
 to wear with this polka dot maxi skirt. To my amazement, I do not own one (anymore…I know I had one)! I had plenty of denim and
chambray shirts
, and I know I typically don't like to wear denim or chambray to church, but I did on Sunday!
I found this polka dot maxi skirt in San Francisco several weeks ago, and it reminded me of this skirt I wore last year. I didn't get to wear a white shirt (obviously), but that got me thinking.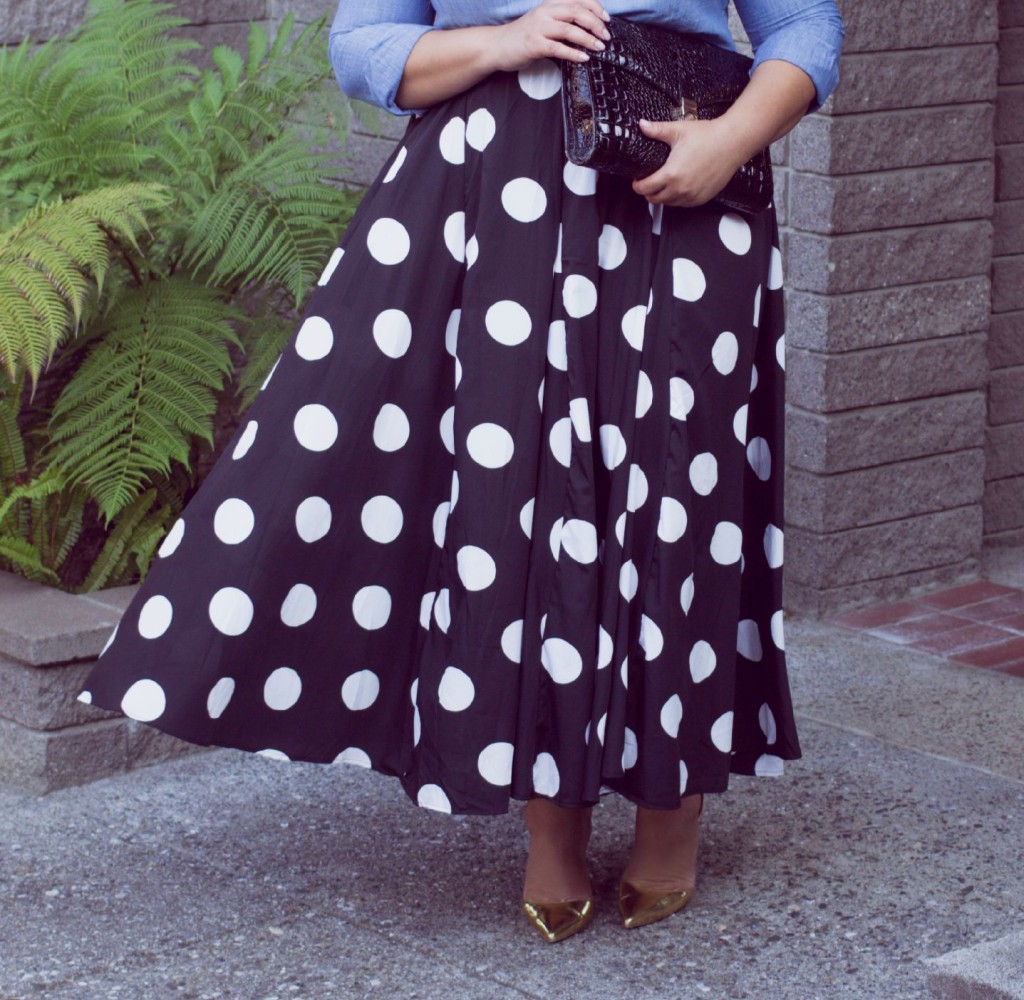 I should own a white shirt! As I was looking through my closet, I realized I owned several whimsical print tops (like
this
,
this orange print shirt
, and
this floral top
). I'm always a sucker for those crazy J. Crew prints, but every now and then it's nice to grab a basic item and wear it sans over-the-top flair.
I went back through my closet again on Monday, and I decided to take a little assessment. I've been going through my closet all summer and weeding out items, but I decided to write down things I'm missing. Essentials I guess? As much as I like this polka dot maxi skirt, it's not something I'll be wearing anytime soon!
My closet is missing:
You'll have to let me know if you've had success finding any of these items. It'd also be good to know if you purchased from a particular brand, and found the garment to not be flattering or of good quality.
I'm wearing a polka dot maxi skirt (similar options below), a denim GAP shirt (similar options
here
), and ASOS heels (on sale
here
, other colors
here
).
3 Responses to Polka Dot Maxi Skirt