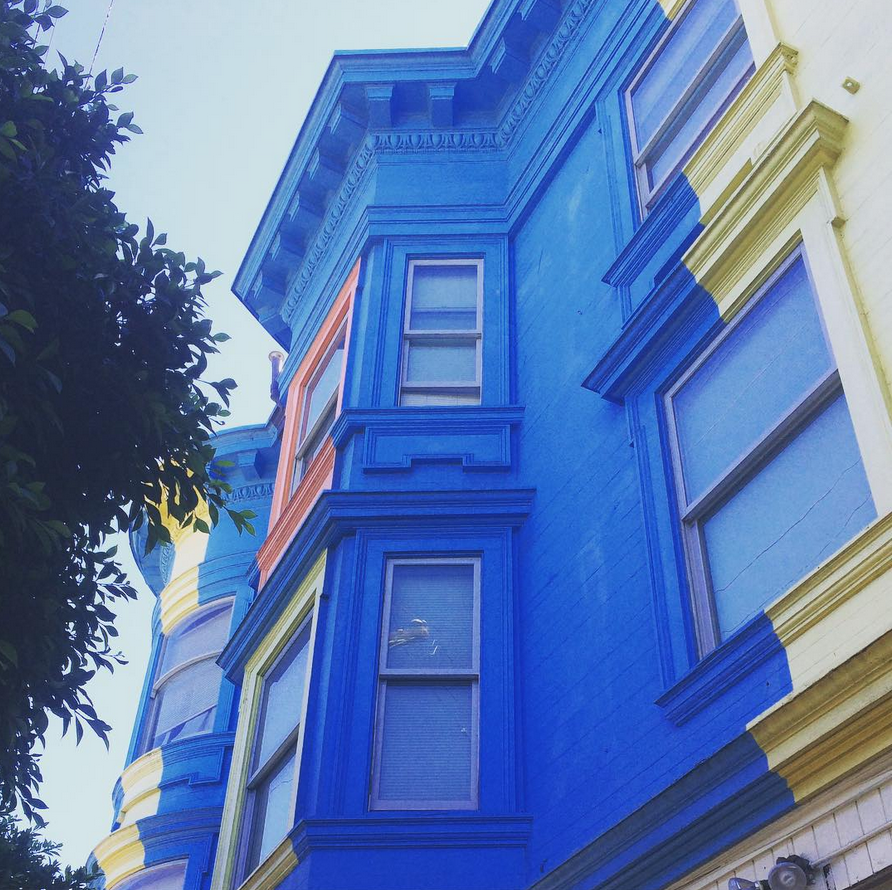 Yesterday I went and got my Senegalese twists redone (video on SnapChat; find me as mrsleo), so I spent some time in San Francisco. I've had a few people question if I live in San Francisco proper since I mention it so much, but nope! I live 30 minutes south of San Francisco, but
my husband's startup
is in San Francisco, so we visit often.
I've had several people email me asking for things to do in San Francisco, and I'm always excited to share my tips and San Francisco goodies via email, but I've never written a blog post about things to do. I'll have to write one at some point.
After my hair appointment, I trotted around Hayes Valley, got some yogurt from Loving Cup, and went to Cary Lane's basement sample sale. Hayes Valley is one of my favorite San Francisco neighborhoods!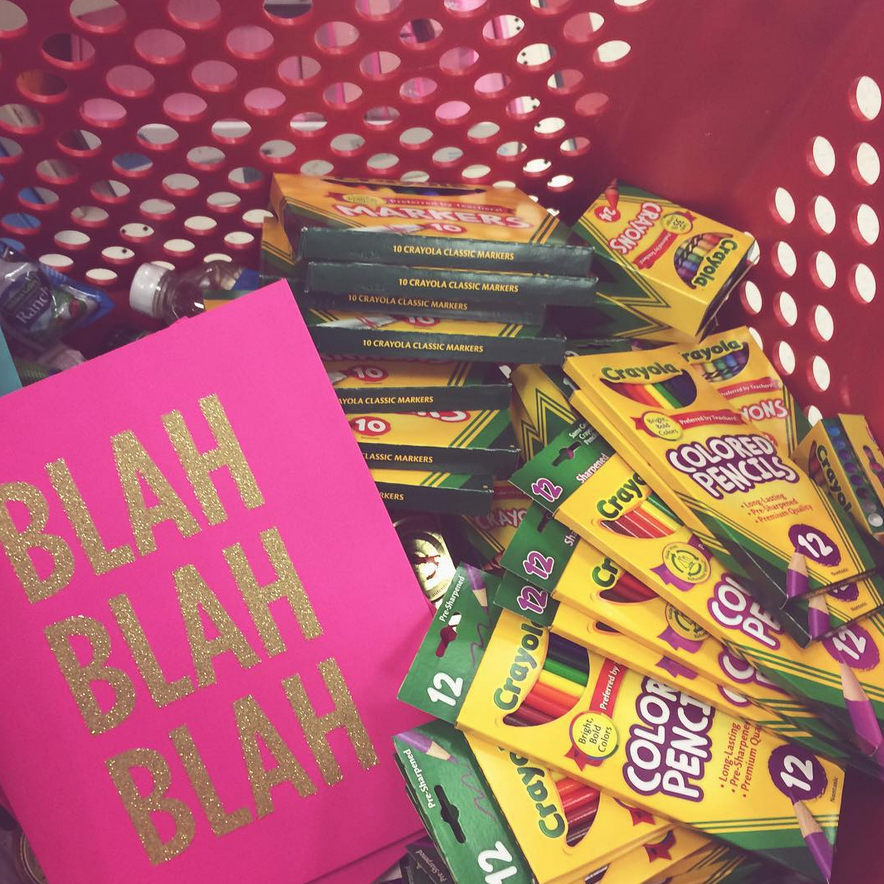 I stocked up on school supplies for my classroom…and myself!
Target
,
Office Max/Depot
, and Wal-Mart have some of the cutest back to school supplies. I picked up
these binders
 and 
few of these folders
 from Target. And as the picture up top suggests, I went a little crazy with
Divoga
products at Office Max.
Nate Berkus
office products are a big, fat yasssss! These
gold scissors
and
gold stapler
were a purchase from last year; much like! And
these pencils
! Okay. I'll stop.
The biggest annoyance I face every school year? Students forgetting their pencils! When they come to class unprepared they have to check out a pencil from me. Of course at the end of the period, they forget to return the pencil or give me the whole, "But this is MY pencil. I ended up finding mine!" Yeah, okay. I picked up these personalized pencils
here
, and I bought several colors. I'm going to try and use one color for each trimester. Let's see how this goes! (Oh, and I'm wearing an
Old Navy maxi skirt
.)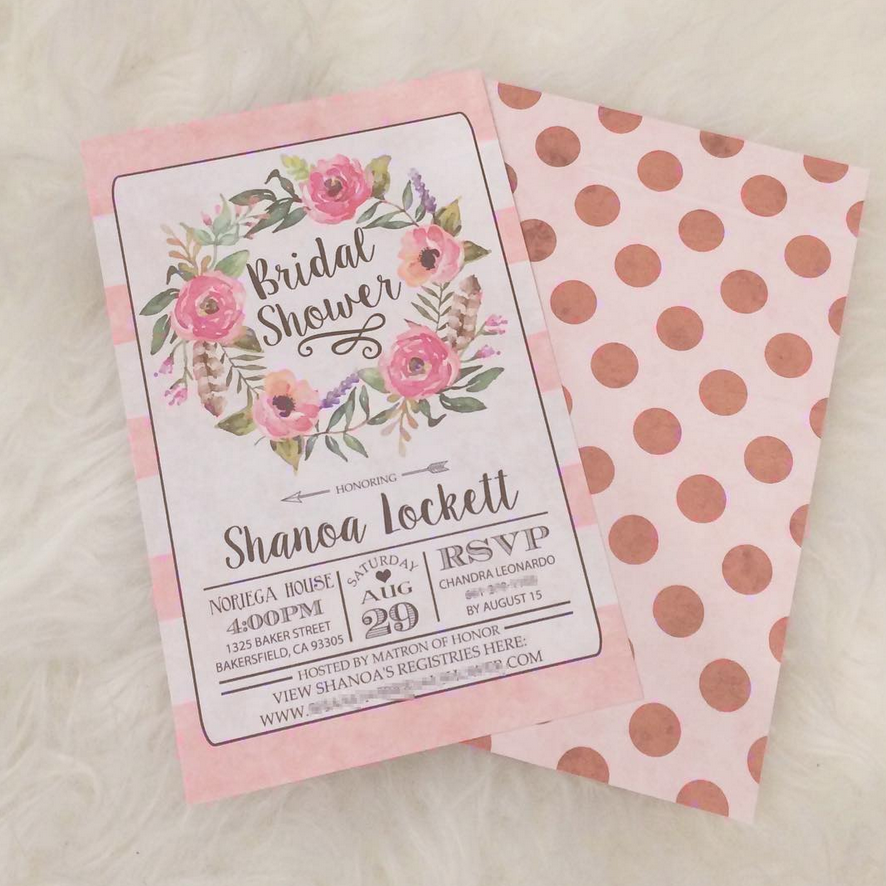 I mentioned in this post that I'm busy planning my sister's bridal shower, and these are the invites I had an Etsy seller create. This seller is so awesome! She also created a custom listing for some of the games, water bottle labels, and labels for the favors. I highly recommend her! I've been sharing snippets of the things she created on SnapChat, but I'll write a blog post after the bridal shower.
Shooooes! I love me some shoes! I usually get dressed by choosing my shoes first. Anybody else? Anyone? This particular picture is from Sunday right before church. I ended up choosing a pair NOT seen here. Ha! However, I did wear
the metallic heel
s in
this blog pos
t. From left to right
ASOS heels in floral print
,
ASOS metallic heels
 (still in stock and several colors), and
Michael Antonio heels
.
Have a great weekend! I'll be in my classroom setting up; wish me luck! Follow along on Instagram here.