Modest Conversation
Question
:
I am hoping you can provide some help. As a teacher, I try to have modest skirts, yet they are often too short in the back due to my "'junk in the trunk'", or ride up during the 3 flights of stairs up to my classroom. I have some skirts I already thrifted that are just a touch too short in the back. I like knee length or just below because I am only 5 feet tall. Do you have any ideas or suggestions to help with the coverage?
Thanks!
Continue reading →
I like sequins. I like fur. As I got dressed for church last night, I decided to wear my faux fur collar with my sequin skirt. Brandon looked at me and said, "No."
"Really?" I asked. "Why not?"
"It doesn't go. It's too much," he replied.
What do you think when you think J. Crew? Here's what I think:
sequins
clashing patterns that somehow work aka pattern mixing
"pops of color" (do we blame J. Crew for this term?)
prints
formerly classic, currently trendy (read this article)
There are two types of J. Crew customers: Team J. Crew Classic and Team Trendy J. Crew. The J. Crew I grew up with was Team Classic J. Crew. Tailored khaki colored skirts, crisp white buttons downs, and luscious cashmere sweaters appeared on mannequins in the J. Crew stores. I remember getting my first J. Crew blazer (still have it!) and vowing never to rid myself of it.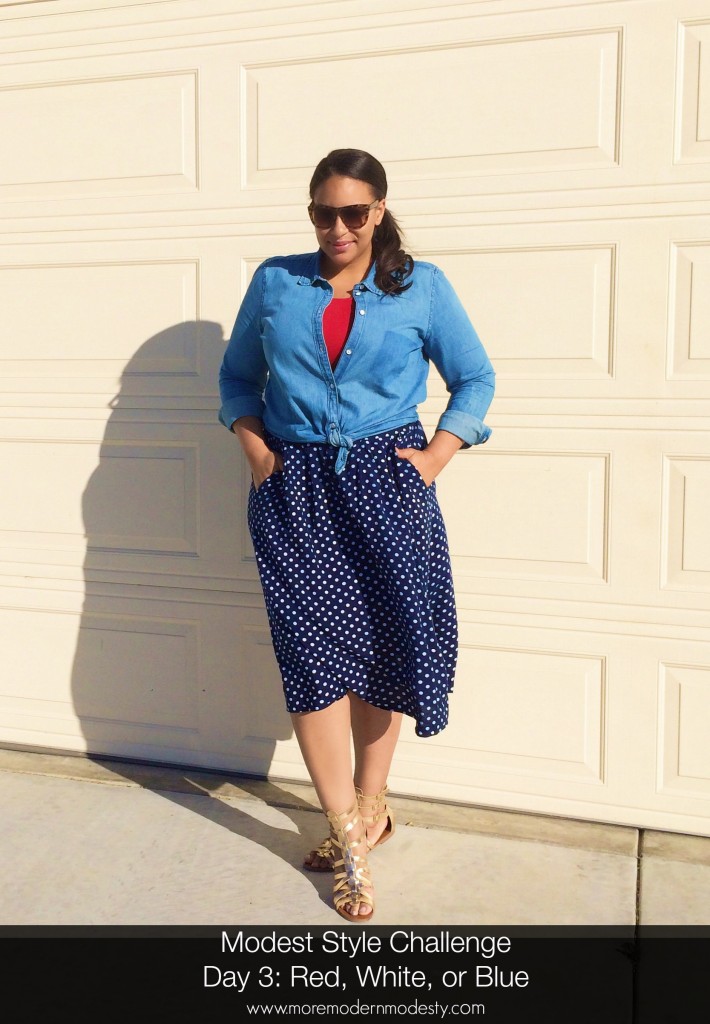 And just like that. It's July 5th! I always consider July 4th the halfway point of the year; it's basically all downhill from there. I went to Savers on Thursday, and they had CHRISTMAS directions for sale. Crazy!
Yesterday I started the day off in this maxi dress I found at Macy's and a classic pair of white Converse, but I didn't like the maxi dress. I liked it, but didn't like how it showed off my behind. I ended up changing into a thrifted/vintage polka dot skirt, the denim shirt I wore here, a red tank top I bought last year after 4th of July, and my sandals of the week (worn here and here). Continue reading →