Modest Inspiration
Our quick trip to New York City was great! My husband is always so good about planning spur of the moment trips, and I was super happy (and grateful) that we were able to take our trip. Initially I was worried about being away from my classroom for two days, but everything went a-okay.
In my last blog post about New York City, I wrote about what I planned to pack on our trip. You can read that post right here. I ended up making a few minor changes.
The post below contains affiliate links and I will be compensated if you purchase through my links. All opinions are my own.
I've never been a handbag kind of girl. I've always professed a love for shoes, but when it comes to purses, I tend to buy inexpensive massive handbags that can support 115 student papers, folders, pens, and a variety of other teacher items. The only bag that I've been using for the past several months is this Harper reversible tote bag that I blogged about over the summer. My tote bag can get overwhelmed with stuff, and when Brandon and I go out on the weekends–let's just say I might as well be lugging around my suitcase.

I guess when I get stuck on a print, I really get stuck! I've really been into floral items lately (
exhibit A
,
B
,
C
), so I've been on the hunt for even more floral patterns. Since I'm on summer break, I have a bit more time to thrift. During the school year my thrifting excursions are limited because I'd rather go home than thrift. When I do hit up the thrift stores, it's on the days we have early dismissal (Thursday!).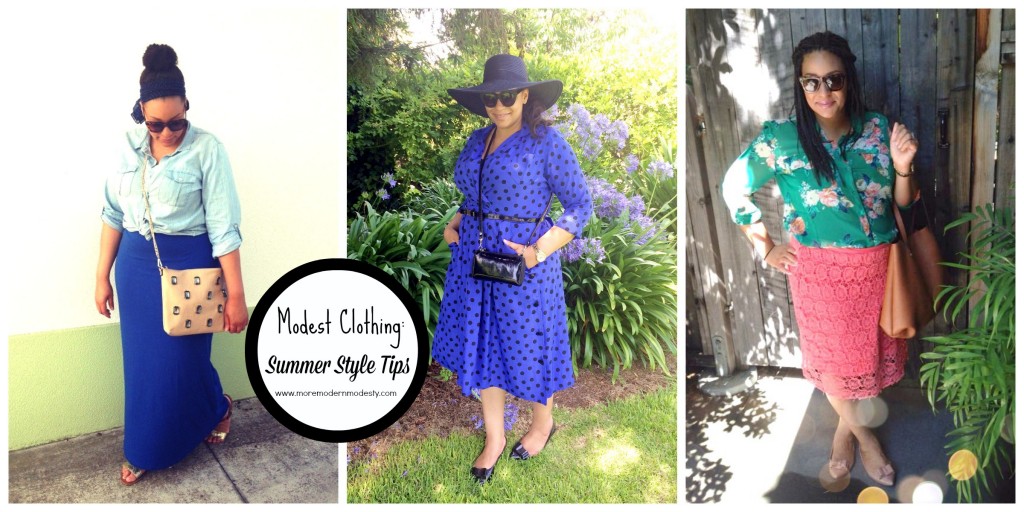 One of yesterday's blog posts discussed some tips on how to dress modestly during the summer months. If you missed it, be sure to check it out. I also showed you one way to wear a sleeveless dress in this post.
Picture 1 and 3 (above) were both taken last year. The first image showcases one of the outfits I wore while in Portugal, and the last one was taken mid-September of 2013. Finally, the middle picture was taken over a week ago on a blazing day in San Jose at Dia de Portugal. All three of these images showcase my summer style pretty well:
Wear a knit dress topped with a chambray top.
Sandals are pretty much a must!
An airy dress makes for a comfy and easy outfit.
A sheer top can be worn over a cotton tank top.
Check out some more outfit ideas from Brittany and AshLee! Continue reading →