Style Showcase
You know what I've been doing in my spare time? If you guessed planning a 10 year class reunion, then you are absolutely correct!
I was elected president of my senior class and I have the great honor of planning our class reunion. SIGH.
My friend Suzanne (vice-president!) and I have been texting, emailing, calling, and fundraising for the past several months.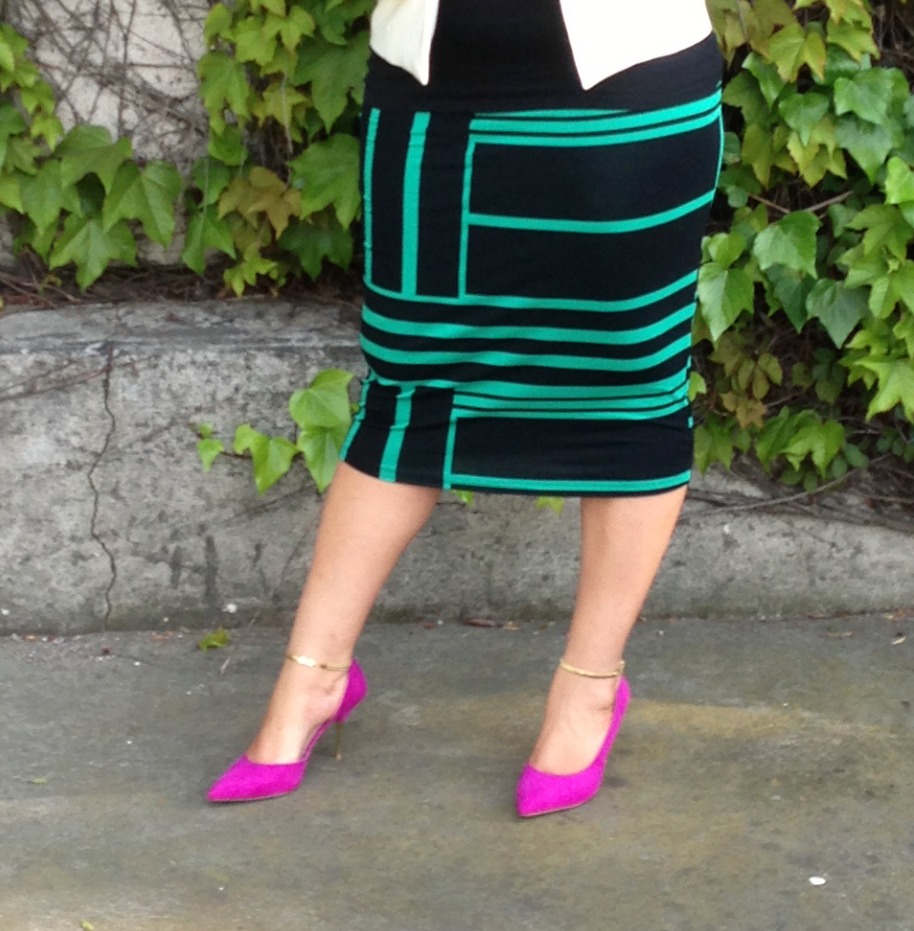 There's so much work going into this shindig that I really feel like I need to add this task to my LinkedIn profile; it's like a part time job!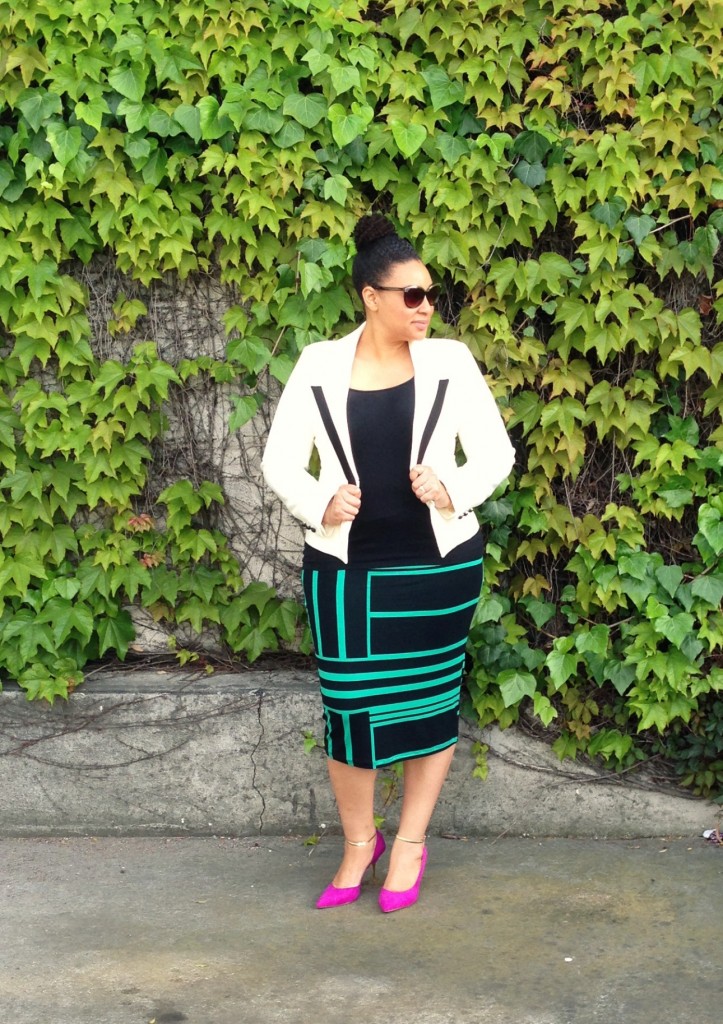 This skirt is another one of my ASOS  purchases. I love the comfy jersey knit material and he comfortable elastic waist band; the fact that the skirt falls a good 2 inches below the knee ain't bad either!
I've got Instagram set up for the blog and I've had  several ladies tag their photos with the hashtag #momomod. I figured it was about time to share a few of those photos in a blog post. (Some of these I found using the hashtag #sundaybest.)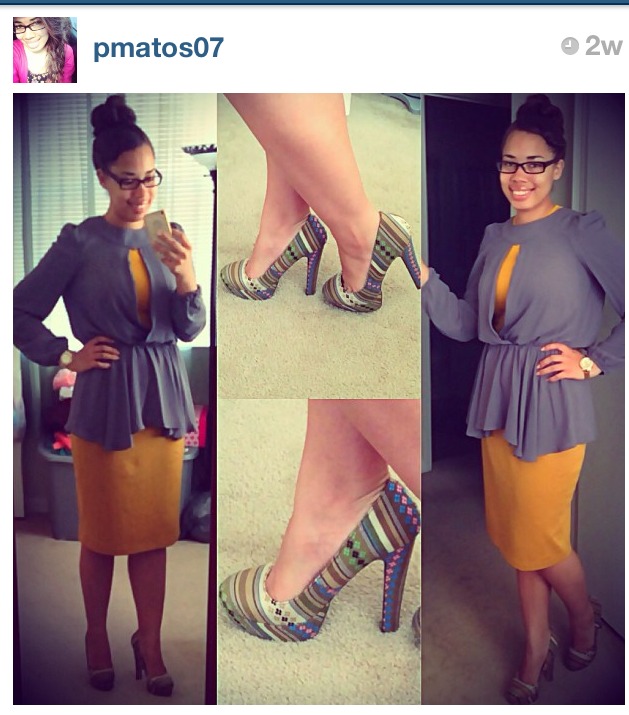 I like how @pmatos07 took a potentially cleavage baring top and wore it over a sleeveless dress; she killed two birds with one stone. Nice.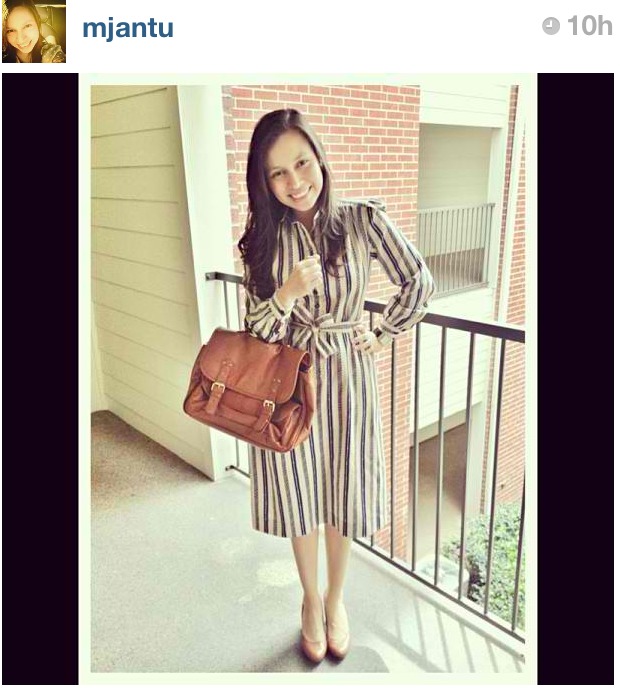 I just love how comfortable @mjantu looks! The stripes are flattering and her shoes and purse complement the dress perfectly.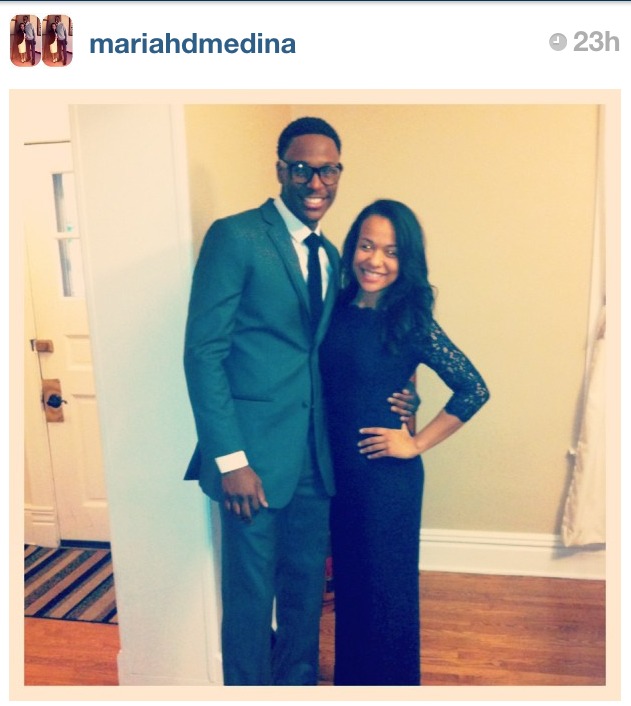 @mariahmedina is a senior and this weekend she went to prom! I'm a fan of lace and this black lace column dress seems to be the perfect choice for prom.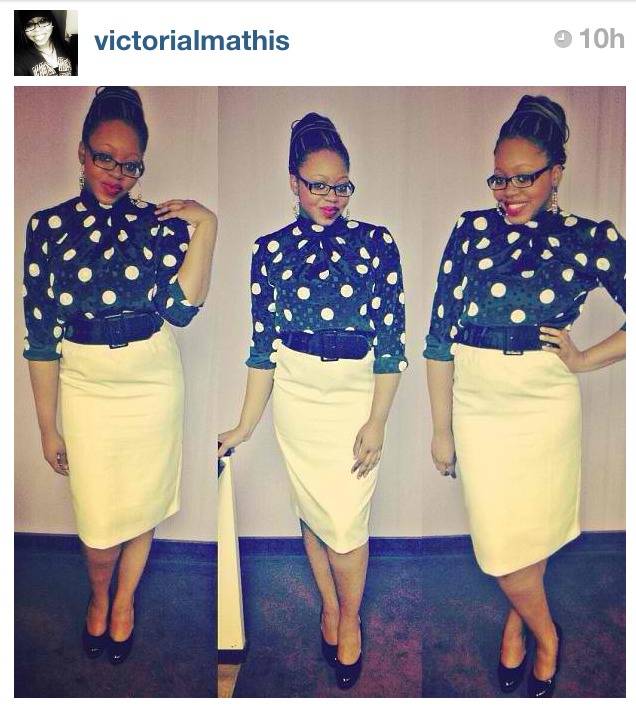 That blouse! @victorialmathis' style is definitely one that I plan to imitate and soon!
Sisters @trishcontreras and @robertacontreras are pictured here with a friend; I just had to show off three ways to wear stripes!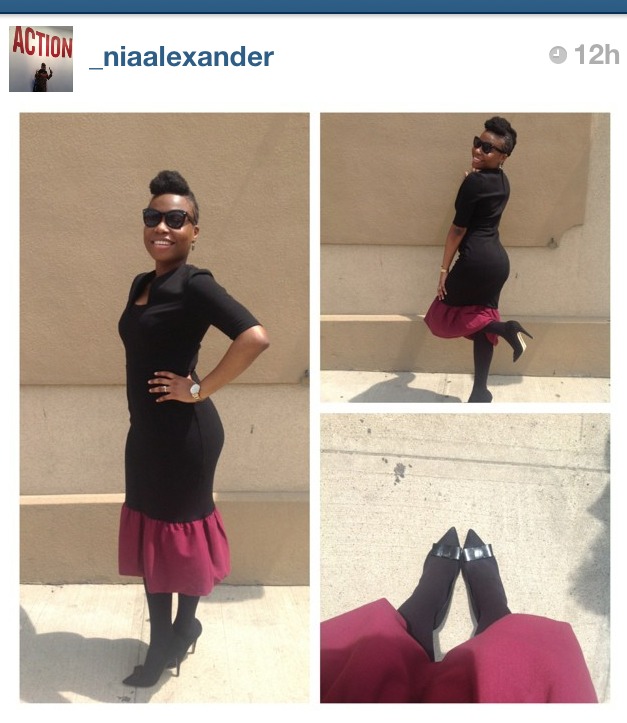 I'm not sure if @_niaalexander added the maroon portion of her dress or not, but can we agree that she looks all kinds of awesome?!
Thanks for sharing your photos with me, ladies!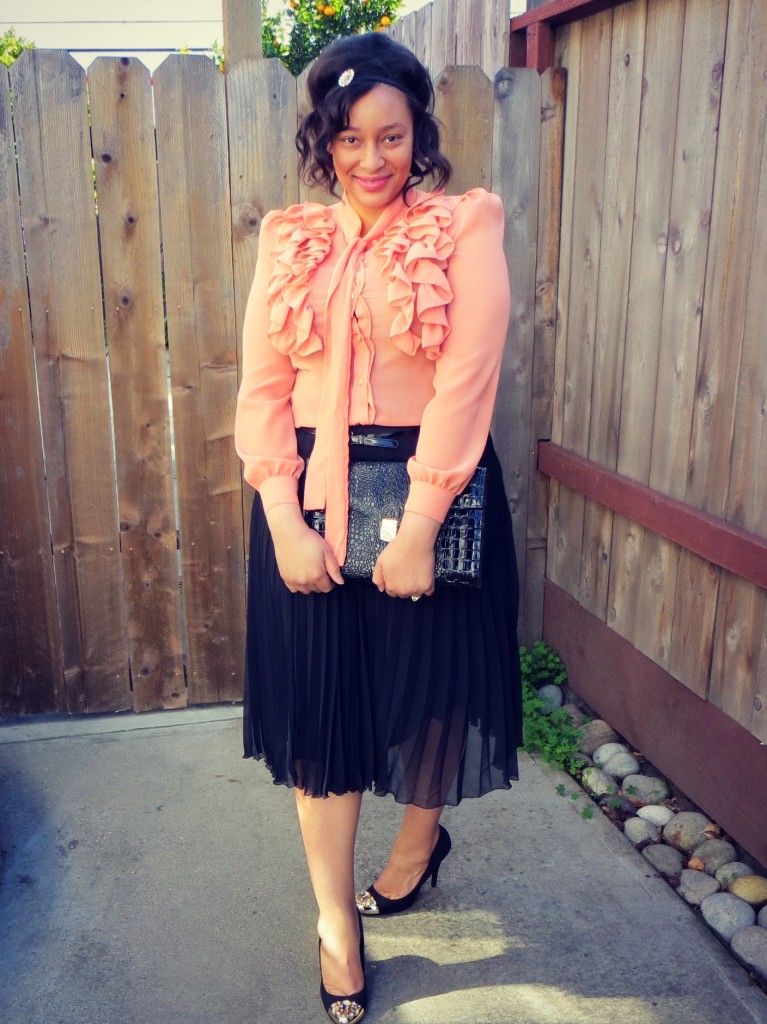 Brandon and I were married back in September, and while we took a brief "honeymoon" in NapaValley for four days, our real deal honeymoon shall commence next month! We were just conversing today about how we've been married for five months. FIVE MONTHS, PEOPLE!!! So after six months of marriage we will be jetting off to one of the glorious islands of Fiji and enjoying ourselves. I always thought that after I was married we would leave our wedding reception and head straight to some exotic locale, and while it didn't plan out that way I'm glad it didn't because "we had time in between the hectic whirlwind of wedding to get back to the real world, de-stress from wedding planning, and now we can really enjoy and appreciate our honeymoon"–Brandon.
When I guest blogged for Typhanie last week I mentioned that my favorite things to purchase while shopping are vintage blouses. Three months ago I scored this peach colored blouse and I decided to wear it with some new shoes I got from ShoeDazzle and a pleated skirt I bought from JcPenney (thanks to my birthday gift card it was $free.99, but it was on sale for $14!). That clutch purse is also thrifted and vintage annnnnd from JcPenney. When I found it at Salvation Army last year it STILL had the JcPenney tag attached to it! I like that the removable strap instantly transforms it into a clutch purse.
I also tried my hand at this hair tutorial I found on Pinterest. I hate doing my hair and this was the easiest way to take my messy hair and attempt to make it work for me.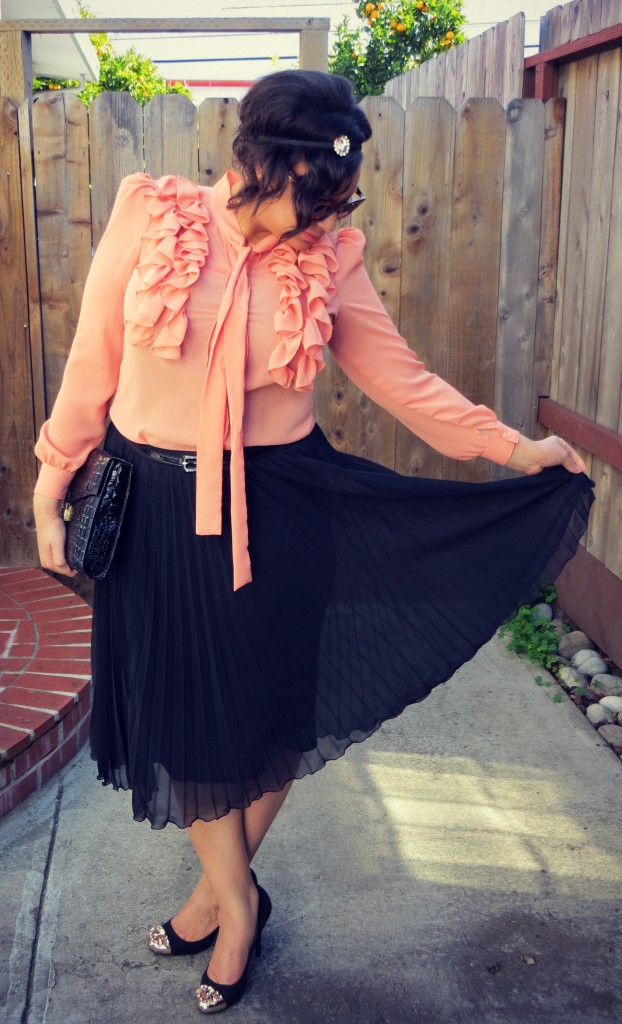 Blog Link Up: Style Showcase
And finally, the new blog link up. I've decided to try my hand at hosting a blog link up. I've seen them on many blogs and I've finally decided to jump in and host my own. I struggled with a title for the blog post. I had Sunday Best, Style Link Up, and a bunch of other names but none them seemed "right". So for now it shall be called Style Showcase.
1. Link up to any (just one) blog post from the past week that depicts your own personal style.
2. Please be sure to check out other blogs on the link up and leave them a comment or two!
3. Please be sure to link back to my blog. A text link (MoMoMod Style Showcase) will do or you can use my button.
I'm linking up with
PLANE PRETTY
 ,
YOLO Mondays
,
Rolled Up Pretty
,
Random Wednesday
,
What I Wore Wednesday
.