contributors
Hi. I'm Tiffany.
I'm a lover of Jesus , wife of one, mother of two, as well as a nutritionist, nurse, cheerleader, personal assistant, referee, cook, sanitizer, teacher and business manager –also known as full-time homemaker. When I'm not busy with those things I sew, craft, and blog over at meekandchic.com and rarely tweet from @meekandchic. I also set up a Facebook page but so far I haven't really put much into it. So, go ahead "like" me or "follow" me- I promise to get better at my social media-ing!
Almost four years ago when I left my career as a teacher to be a homemaker, I searched for women like me who valued biblical principles but who also maintained a modern and creative approach to their lives. I could found craft blogs or sewing blogs or Christian blogs but none that seem to combine them all in a style I was used to. Eventually, I decided to make my own blog — so all ten or so of the city-dwelling*, creative, Christian, home-schooling mamas I knew could read it!  My blog is still in its infant stages but I'm striving to provide a place where you can love God, serve others, and mix in style and creativity while you do it!
My goal here at MoMoMod is to share my ideas and DIY projects as a means to inspire and provoke conversation about modest living as it relates to our families, personal style and faith. Look for ideas and projects that will inspire you to express your creativity and have fun on this modest living journey!
*My family recently moved to the suburbs but after almost 30 years in the city of Chicago I still consider myself a city girl!
HAPPY NEW YEAR! Remember me? Chandra? I posted on this blog sometime last year?
Then I fell off the blogosphere? Well, dear readers, I am back! Where have I been?
From December 11-18 I took an Eastern Caribbean cruise and then I spent four days in New Orleans. I traveled to Mexico, Belize, and Honduras and I had a fabulous time (see pictures below).
Once I landed on California soil I got busy deciding how I was going to revamp my blog. I knew that I didn't want to have the same mundane posts and outfit pictures for 2012. Let's face it: the blogosphere is saturated with people chronicling what they wore and how they wore it; modest fashion blogs are popping up like crazy. So, I had to make a decision: should I nix blog going or put on my big girl undergarments, make some changes, and step up to the plate?
I chose the latter. One of the first changes you'll notice is the layout of the blog. There are still some kinks, but I hope to have everything finalized (until the next update) by the end of next week. I moved the blog over from Expression Engine to Word Press; one little glitch I'm having is with the comments. The comments from the "old blog" didn't transfer over. BOO. I hope to get them back!
Other changes: I have some contributors. I've been thinking about adding other folks to blog here on MoMoMod since May of last year, but never followed through with my thoughts.
In 2012 MoMoMod will transition from a mere "modest fashion blog" to a "modest lifestyle blog". Yes, clothes will still be featured and I will still blog about clothing. However, my lovely contributors Misha, Tiffany, D'Rae, and Stephanie will post two times a month about various topics not necessarily focused on clothes and shopping. Let's face it: there's more to a modest lifestyle than simply wearing modest apparel and finding modest clothing for under $10 (did I just poke a jab at myself?!).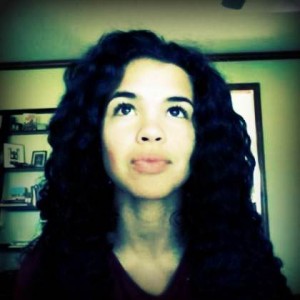 Misha: Modest Lifestyle—Misha will write about recipes, exercise, and how she keeps her family healthy and happy. Visit Misha's blog and like her Facebook page!
Tiffany: Modest Inspiration and Conversation—Tiffay will inspire us to better individuals all the way around. At home, on the job, at church, and even when no one is around. Visit Tiffany's blog!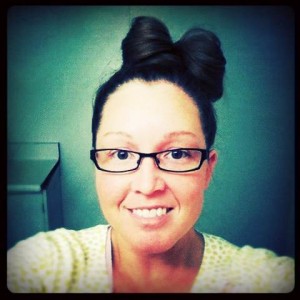 D'Rae: Modest Inspiration, Make it Yourself, Fashion—D'Rae is going to help me out with the clothing and fashion side of things. She'll feature clothing choices, looks for less, and will be inspired by other social media sites from around the web (Hello, Pinterest!) Visit D'rae's blog!
Stefanie: Modest Beauty—Stefanie will tackle something I never even attempted to try on MoMoMod—hair and beauty. Stefanie is cute, sassy, and more cute and she has just the right personality and perfect hair to share with all of you. Stefanie recently started a blog and you can visit it here.
If you've liked the MoMoMod Facebook page (if you haven't what are you waiting for?) you saw pictures of a few items headed to the MoMoMod store. Yessssssss. After many emails, requests, and questions I have decidecreate a MoMoMod store. My buddy Mieshia will be helping me and together we hope to bring you modest and affordable new and gently used clothing, shoes, and accessories. We are still in the beginning stages, so hang tight! Don't flip out on me; yes, I realize that the store currently has clothing in sizes -0 to, like, 0. I'll be working hard this weekend to expand the size range.
I am excited for 2012. Let me know if you run into any glitches while browsing around. You'll notice that the majority of the posts are listed under "uncategorized" because they did not transfer over from the former blog. I'll have to manually update everything. Also, some of the pictures won't show up because I have to fix that, too. It's a work in progress, people! Send me an email if you have suggestions on how to further improve MoMoMod.
Have a great weekend!