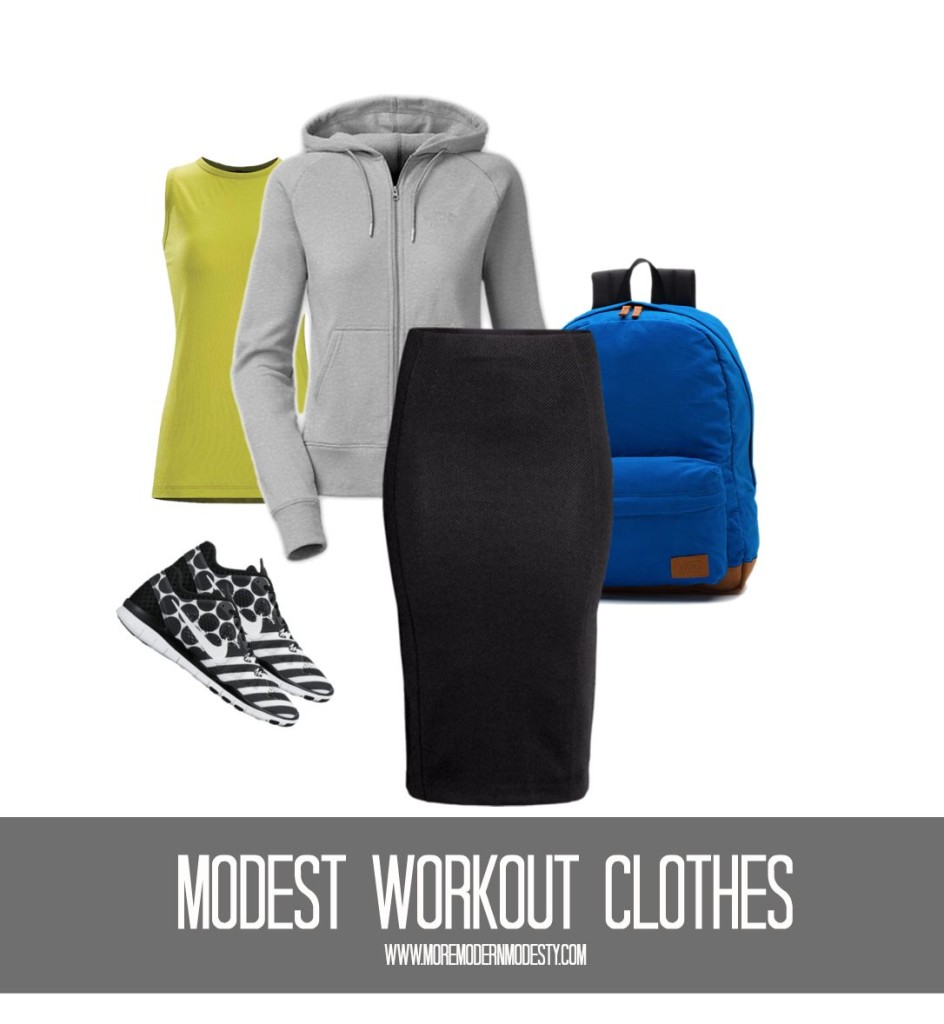 A few times a month I check in on my blog stats and look at the search terms people use to arrive at my site. Aside from curvy Pentecostal girl (join me in laughter), most people land here by searching for modest skirts, dresses, and…modest workout clothes. Sometimes I feel a little silly writing about modest workout clothes because I'm not sure how many ways I can say I-wear-jersey-knit-skirts-and-leggings, but in the words of Harry Cohn, "Give the public what they want."
I think most people who don't wear shorts, pants, and leggings as pants (UGH) know they'll have to wear skirts to workout, so I don't think I'm givin' ya'll brand new information here. Most ladies I've talked to on Instagram and Facebook admit the hardest part about modest workout clothes is—finding modest workout clothes!
For the most part, tops are easy to find. You can virtually wear any sweatshirt, hoodie, or top. I suggest Athleta, and I've had good luck Old Navy's activewear tops (this top and this tank).  As far as modest workout skirts go, simply searching for exercise skirts will give you a variety of mini skirts to choose from, but not too many skirts that fall past the knees. I've used my Kosher Casual skirt and my HydroChic skirt for running, walking, hiking, and a variety of other exercises. I don't know how many times I've said this, but when these Old Navy skirts go on sale, I stock up (currently: $10 and an extra 30% with code SWEETDEAL).
From the image above: Old Navy skirt, Arcteryx A2B Tank , The North Face hoodie, Nike Free 5.0 running shoes, VANS backpack
Get more modest workout clothes below: Continue reading →