forever 21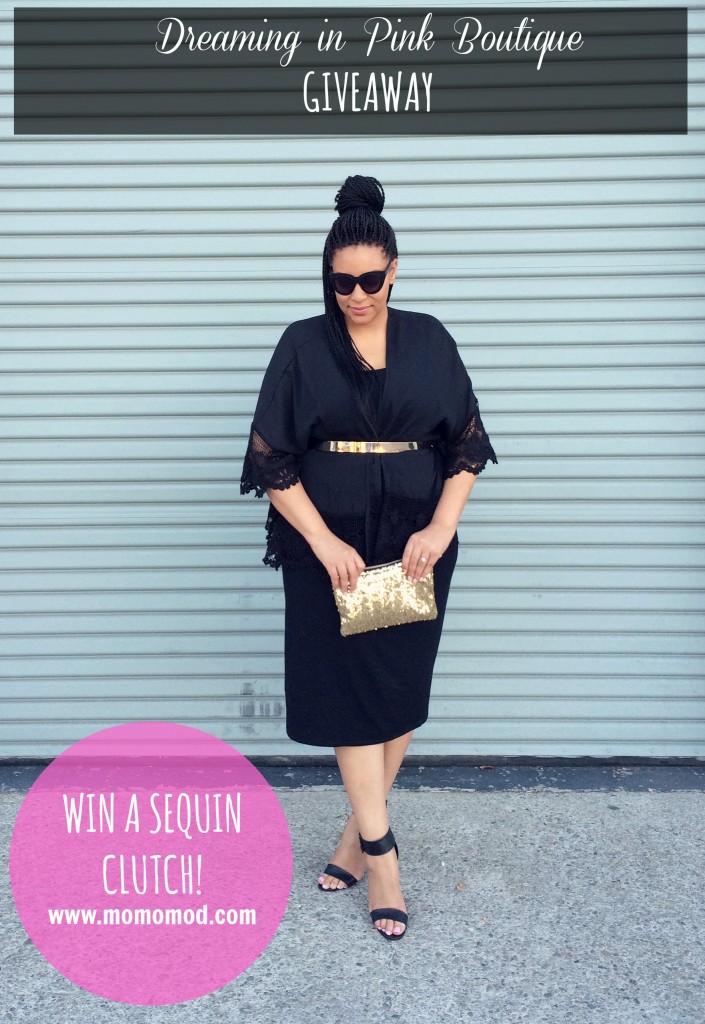 Is there anything easier than wearing an all black outfit? I wore this outfit to Sunday morning and evening church services, and guess what? I'll be wearing it to work today with my black flats.
My gold ASOS belt helped me keep the kimono closed, and this super cute sequined clutch purse from Dreaming in Pink Boutique added a touch of pizzazz.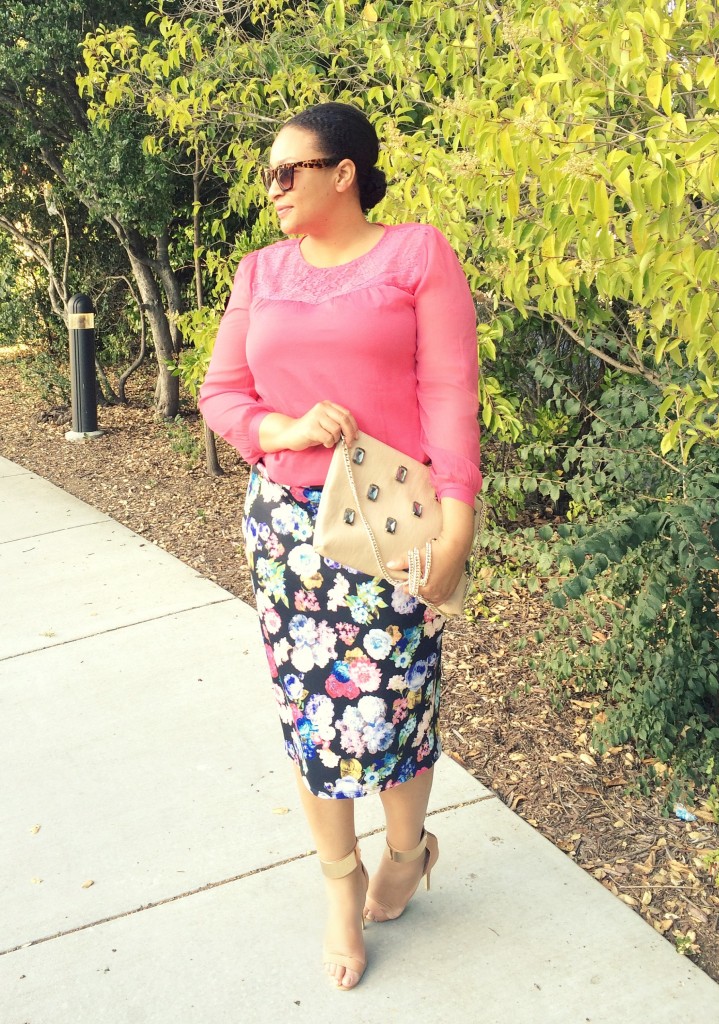 Now that  the
modest style challenge for July is over
, I feel like I need an Instagram detox. This was the last outfit for the last day of the challenge;  the challenge was to wear an outfit with all the items coming in under $35. My blouse was a $5 H&M find, my skirt was a $12
Dorothy Perkins
 purchase, I scored my
Forever 21
 shoes for $8 via Buffalo Exchange, and I bought my purse in Portugal last year for $10.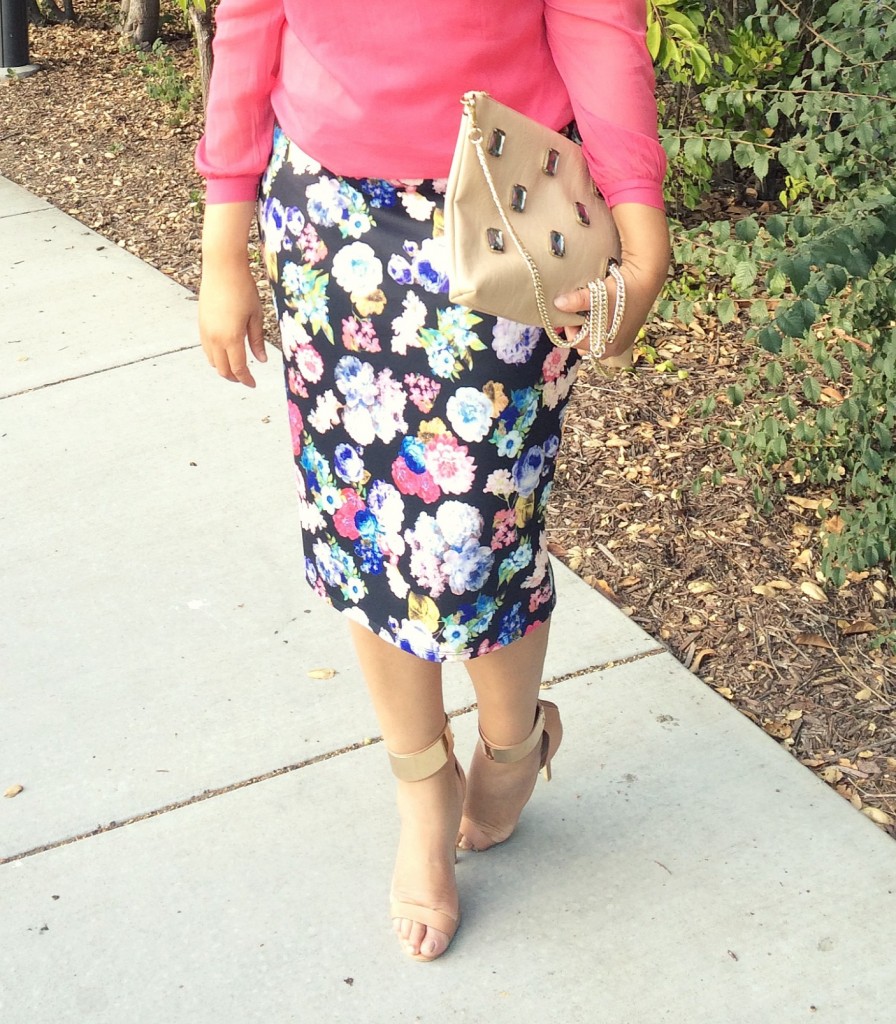 Here are a few more photos that made it to
Instagram
, but I didn't blog about.
They're baaaaa-aaack! 
High and low fives all around. 
Yes, once again Forever 21 has brought back their super affordable, comfortable, and wearable (of course) chiffon maxi skirts. Last year I purchased the skirt in two colors (coral and blue) and I loved them. Sadly, while prancing around the dirty streets of San Francisco last summer, some man kicked some oily gunk on my coral skirt and I had to say adios to the skirt. The blue one? Well, I decided to be a genius and rub coconut oil in my hair one lonely Friday night and accidentally dripped said oil on the skirt. And even though coconut oil is all kinds of amazing, it does NOTHING for a chiffon maxi skirt, okay?
I digress.
I haven't visited the brick and mortar version of Forever 21 in a month or two, and if you've ever graced the doors of a F21 you know they change items around like crazy in there (and you have to hunt around for hours to find the exact item you're looking for). The skirts are online (for now) for $12.50 a pop and they come in black, teal, coral, and navy blue. I want them all. You can buy the skirts at Forever21.com.
I discovered some more favorites on the site, and I thought I'd share those with you, too!
Both of these skirts are super sheer, so you'd have to wear a slip underneath for maximum coverage.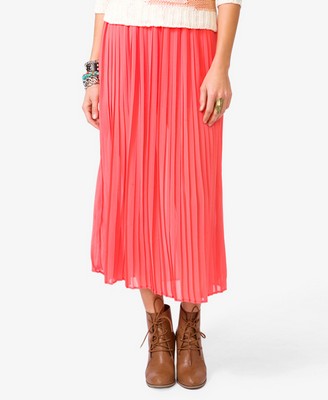 Buy (3 colors)
So, what do you think? Have you spotted other affordable skirts at other e-commerce sites? Let me know!
My sewing class doesn't start until this Thursday, so until I learn the art of taking clothes in…I've gotta rely on the help of a tailor!
I went to Forever 21 several weeks back and I saw this peplum top in their plus size section. I happened to find an XL and even though it was a little too big in the arms and the sides, I bought it anyway. I took the blouse to a tailor and her take it in for me. Sadly, after the holidays methinks it's a smidgen too snug.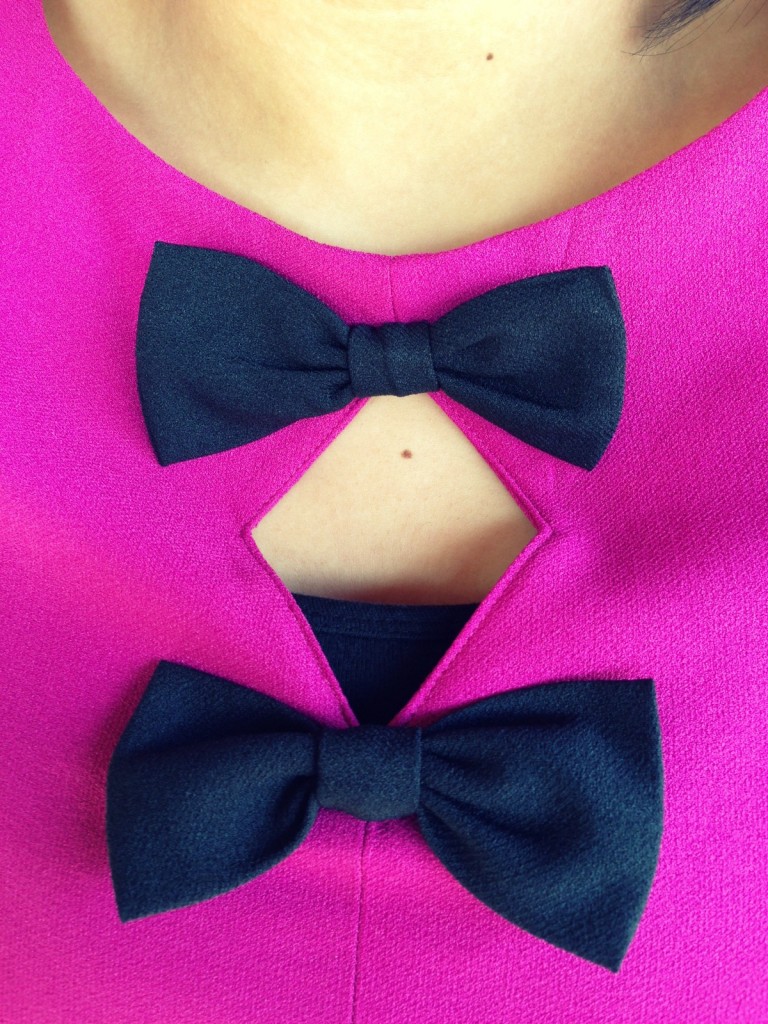 I definitely like the bows! I call them moles, Brandon refers to them as beauty marks. Well, that beauty mark mole that is right between these two bows reminds me that a shirt is too low. I actually had a black sleeveless tank underneath the peplum top, but it was playing hide and go seek for some reason.
I put these patterned tights on this morning and didn't like how they looked. I had a pair of solid black tights in one hand and my hairbrush in the other. Somehow I ended up putting both items back in my suitcase (visiting my mom/sister/dad this weekend) and didn't notice that I was still wearing these tights until I we were on our way to church!
It's barely January, but I'm already counting down the days until June. Ha! I switched grade levels (2nd to 6th…AHHHHHHHH!!!!!!!!!!!), and June can't come fast enough!
Wearing Forever 21 Top (sold out online; search for peplum blouses below or check out a similar blouse here ), NYDJ skirt (super comfortable! I got mine at Nordstrom on sale. Here are more affordable pencil skirts here, here, and here), Jessica Simpson heels (similar here), Target tights.