giveaway
CONTEST NOW CLOSED.

Do you remember last summer how excited I was to visit my first water park
? Because of my awesome modest swimwear from HydroChic, I was able to have an awesome time!
Brandon and I have been taking mini-vacations every month, and so far each one of those trips has allowed us to use the pool or hot tub. My modest swimwear from HydroChic is an absolute MUST PACK in my suitcase.
I'm going to Florida soon, and I plan on donning my HydroChic gear there, too!
Let me get straight to the point. I was contacted by HydroChic to host a giveaway, and I'm so excited to share it with all of you! Continue reading →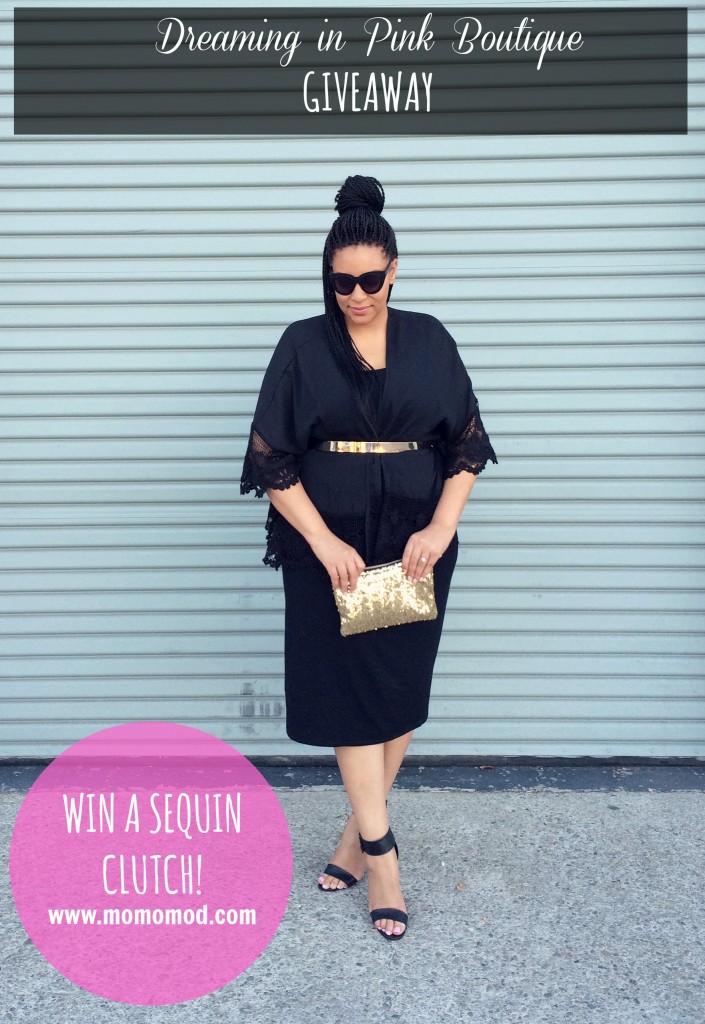 Is there anything easier than wearing an all black outfit? I wore this outfit to Sunday morning and evening church services, and guess what? I'll be wearing it to work today with my black flats.
My gold ASOS belt helped me keep the kimono closed, and this super cute sequined clutch purse from Dreaming in Pink Boutique added a touch of pizzazz.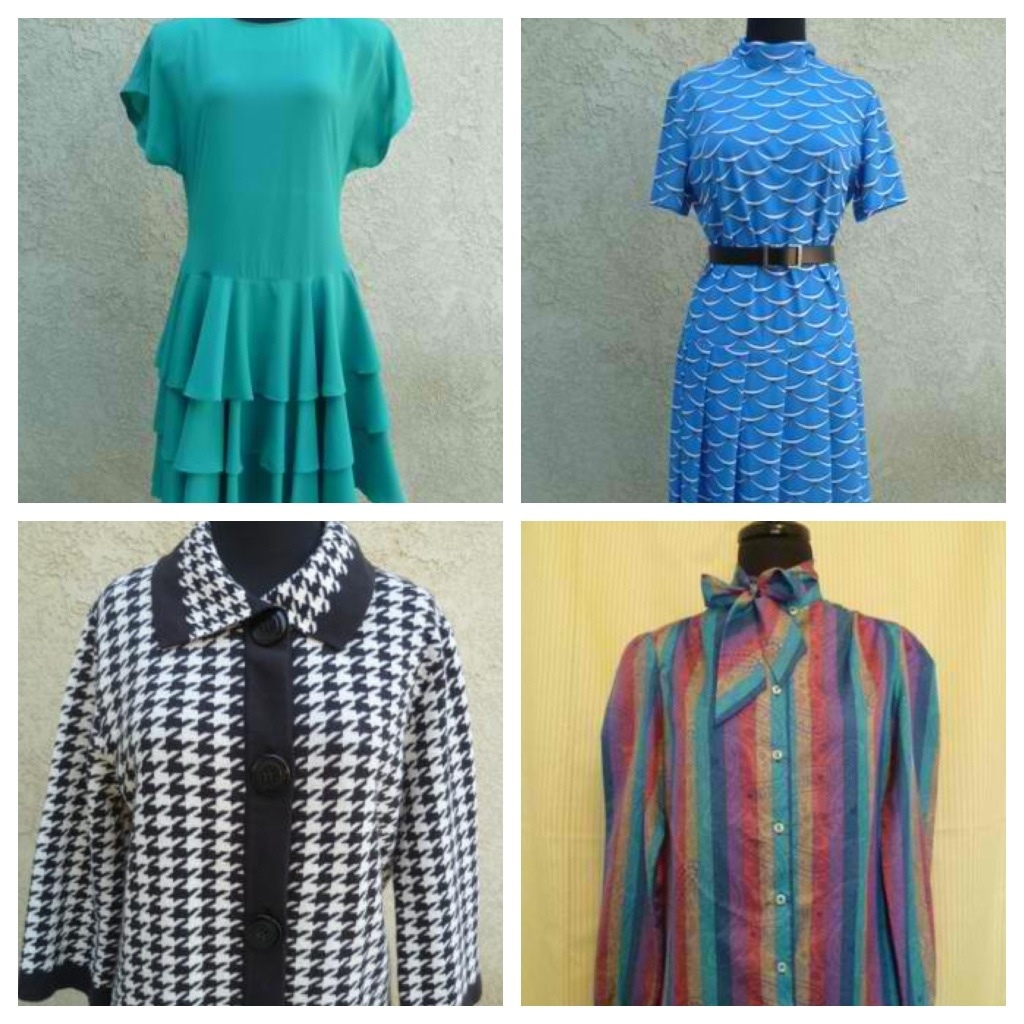 Hop on over to Eternal Optimist to enter the Shop MoMoMod giveaway! The winner will receive a $25 store credit! Awesome, right? Yes, I agree!
Here are a few goodies in the store right now and here is the link to enter the giveaway. Also note: use coupon code MoMo20 to receive 20% off your entire order. The coupon code ends tomorrow (02/29/12), so don't delay!
WINNER, WINNER!!!!
Shawn-Dell is the winner of the brooch! Please email me at slice.of.life@hotmail.com with your mailing address please. Congratulations!!!
Hello Everyone! I am back this week with an MIY and a special giveaway!
I received lots of comments on my post lat week and wanted to share with you on how to make your own gorgeous flower brooch.
1. Gather your tools.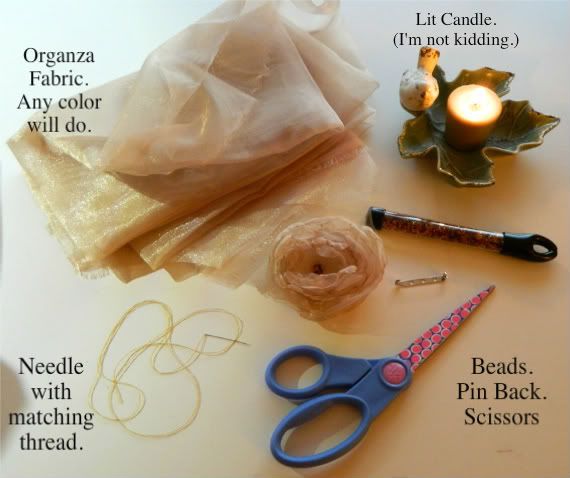 2. Cut out circles of varying sizes from your organza. They don't have to be perfect. They can be as big or as small as you want your flower to be. I always cut a few more than what I think I will need, just in case.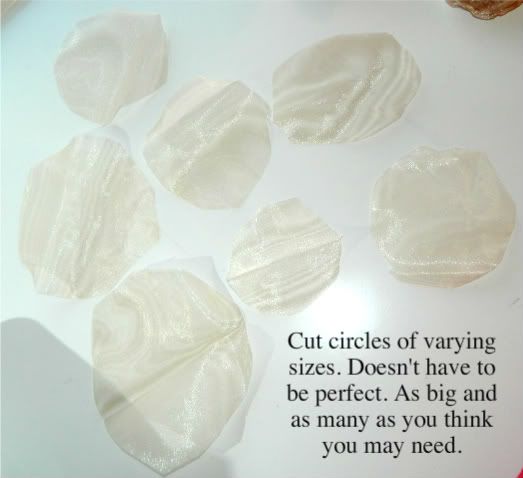 3. Once your circles are cut out. Hold the edges of each one over the flame. This will cause them to curl and crinkle in on themselves.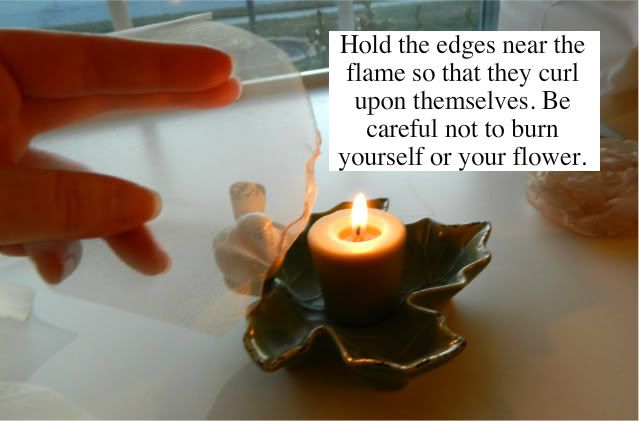 4. Once done, your petals should look like this.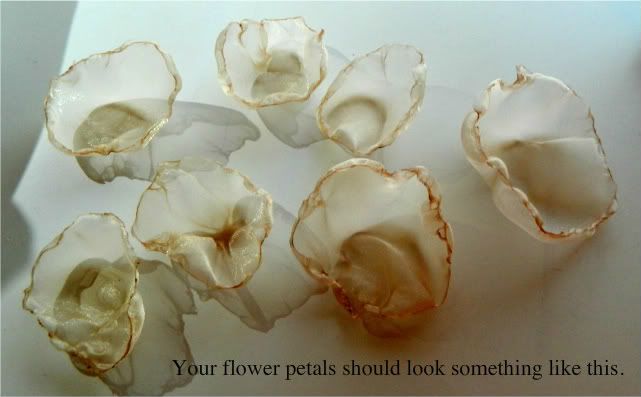 5. Next you want to layer your petals. There is no science behind this, just layer them as they appeal to you. I actually ended up not using two of the petals that I had made.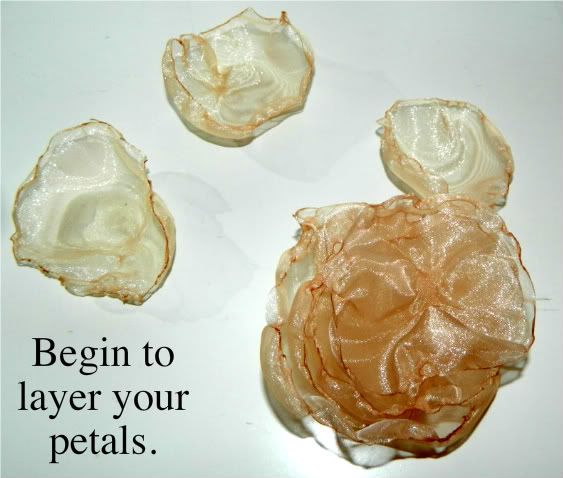 6. Once you have the petals layered, carefully pick them up so you can start the beading.

7. Keep beading. Again, just bead until you are satisfied with the way it looks.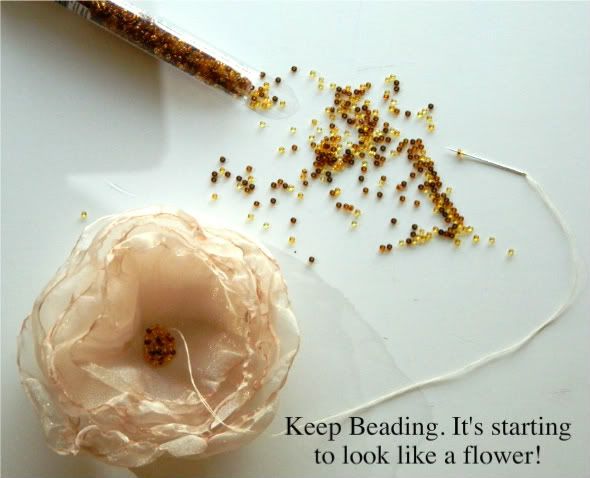 8. Once you are done beading the center of your flower, flip it over and sew on the pin.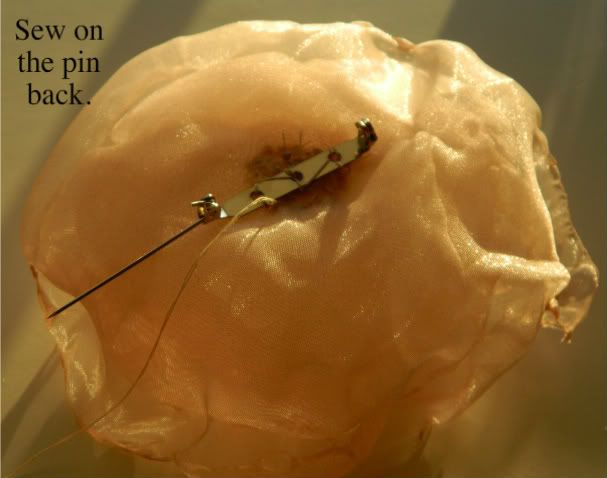 9. And there you have it. Your flower pin is now ready to wear!

Now for the fun part! I am giving away the flower pin above to one lucky reader! All you have to do is leave a comment on this post. (for an extra entry, visit my blog and become a follower! Leave an additional comment here telling me how you follow my blog. Either through Bloglovin or Google Friend Connect.) I will draw a winner on February 9th.
Follow me on Bloglovin here.
You can find my blog here.
My Pinterest boards are found here.
My twitter account is found here.
 Get updated about MoMoMod posts by liking the Facebook page!