inspiration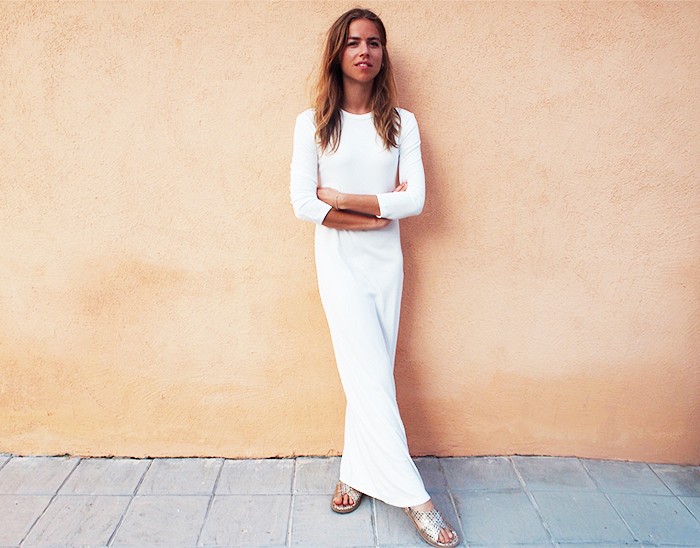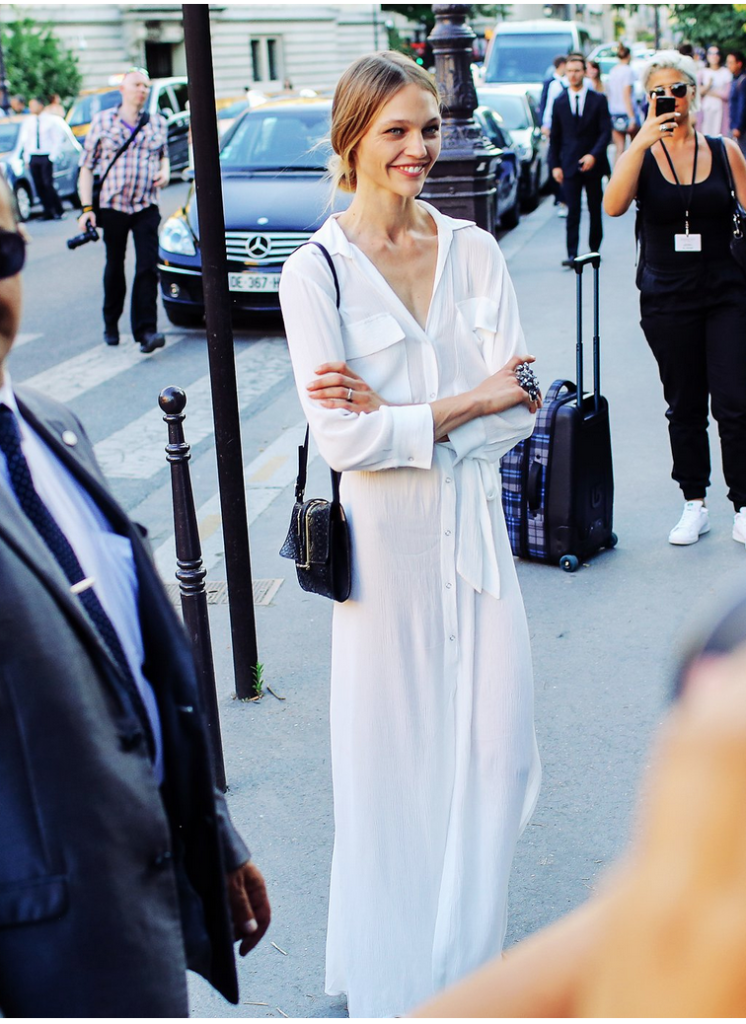 Sleek, crisp white dresses scream summer to me! You can wear a white dress with a belt, paired with flat or high sandals, a summer hat, and they are perfect for the beach. I pinned these two modest style snapshots to my Pinterest board earlier this year, so when I found this LOFT beach coverup dress for 70% off the sale price, I nabbed it. The slits are a little high and the dress is sheer, but I'm taking it to a tailor this week to get a slip sewn in and the slits sewn up.
As an Apostolic Pentecostal teenager, finding a
long denim skirt
was like hitting the jackpot. When I got older, I nixed all my long denim skirts because I thought they were super frumpy. Like most things in the fashion realm, nothing is new, so I wasn't surprised to see denim maxi skirts become "trendy" again. In order avoid looking too frumpy, avoid a-line denim skirts, shun ruffles and embellishments, and wear a structured top. I'm also a fan of
this denim midi skirt
with buttons down the front.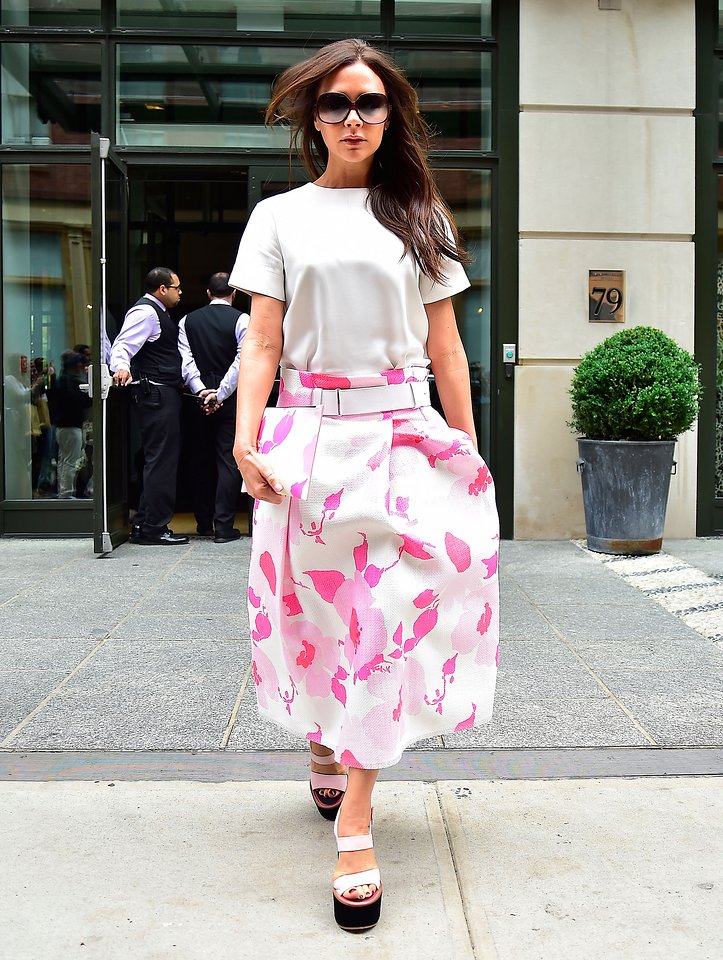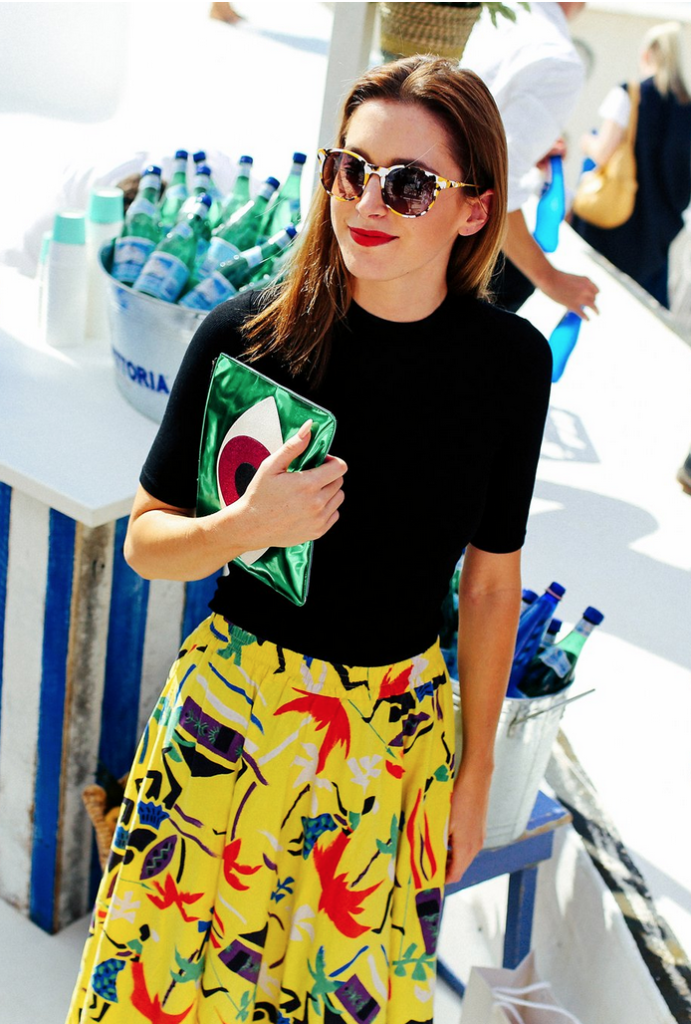 Source 1, Source 2, Source 3
Let's all cross our fingers and hope midi skirts remain on trend for.ev.er. I've never seen so many awesome midi skirts in all my dayyyys! Midi skirts are flattering on virtually any shape, they are great for every season, and you can wear them to work, church, on the weekend, on vacation–okay. Midi skirts are a great modest style option for any place!
This $16 floral print midi
is super adorable. And
Eliza J's skirt game
is always on point.
affiliate links are used in this post
Reader Question:
I will be studying abroad in Rome this semester, and I was wondering how I could pack sensibly without going overboard. I've never been away for this long and the weather will be changing from winter to spring. How can I pack one suitcase (plus carry on) worth of clothing to last me four months? And I want to dress cute while I'm over there.
Thank you so much for taking the time out to help me with this overwhelming problem.
Khaighnen
New Year's Eve is two days away, so if you're in need of some modest New Year's Eve outfit inspiration, I hope I can help you! I decided to not fall prey to the idea that New Year's Eve means a new outfit; I'm planning on shopping my closet, and if you're not interested in accumulating more things, you can shop your closet, too.
I have a special place in my heart for handmade items, so you know I love Etsy. When I first started using Etsy it overwhelmed me, but in more recent months they've made some user friendly changes. Now I don't feel so bombarded when I go on a one of a kind item hunt.
After I introduced Etsy Find of the Day earlier last year, I had several reader requests for more handmade products loathing products as found on Etsy. A few readers mentioned that there were too many options available and they couldn't find exactly what they were looking for when they browsed Etsy on their own. If you're an Etsy fanatic how do you search for your items? I typically use keywords and omit filler words (a, the, it). I figured I'd sift through Etsy for some cute skirts and dresses using keywords like modest skirt, modest dress, long skirt, long dress, OOAK (one of a kind) skirt, and OOAK dress. If you use specific keywords your results will not be too overwhelming. If you have time to wade through multiple items you should use very basic keywords. I also set price limits; I don't want to see things I can't afford! Here are my favorite picks:
Layered Denim Ruffle Skirt $60
This beautiful jersey dress can be customized to your measurements (i.e. longer hem line; other colors availabe) $60
Nautical Skirt Custom Sizing Available $44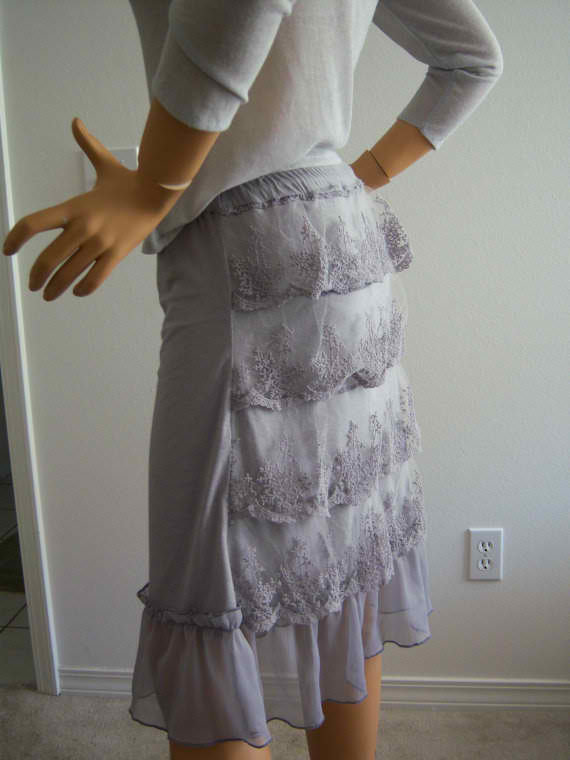 This is actually an upcycled blouse! The seller switched it around and added a waistband. Who's inspired? $24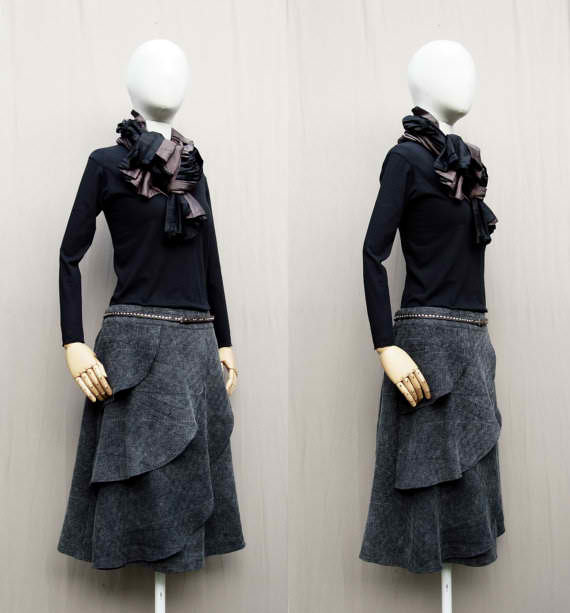 If you are an Etsy seller feel free to leave your store in the comments. Do you have a favorite Etsy store or seller?
Do share!
Note: I cannot vouch for the quality of these items. Purchase wisely; read reviews and communicate with the seller of these items. I did not receive any monetary gain from featuring these items.