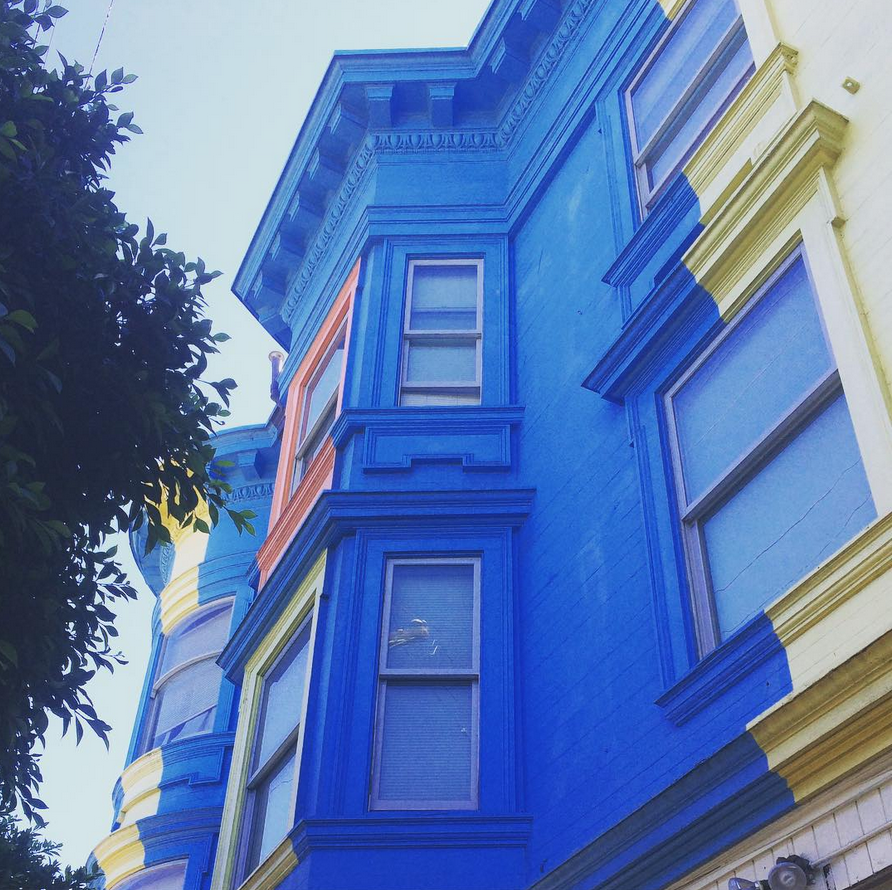 Yesterday I went and got my Senegalese twists redone (video on SnapChat; find me as mrsleo), so I spent some time in San Francisco. I've had a few people question if I live in San Francisco proper since I mention it so much, but nope! I live 30 minutes south of San Francisco, but
my husband's startup
is in San Francisco, so we visit often.
I've had several people email me asking for things to do in San Francisco, and I'm always excited to share my tips and San Francisco goodies via email, but I've never written a blog post about things to do. I'll have to write one at some point.
After my hair appointment, I trotted around Hayes Valley, got some yogurt from Loving Cup, and went to Cary Lane's basement sample sale. Hayes Valley is one of my favorite San Francisco neighborhoods!