J. Crew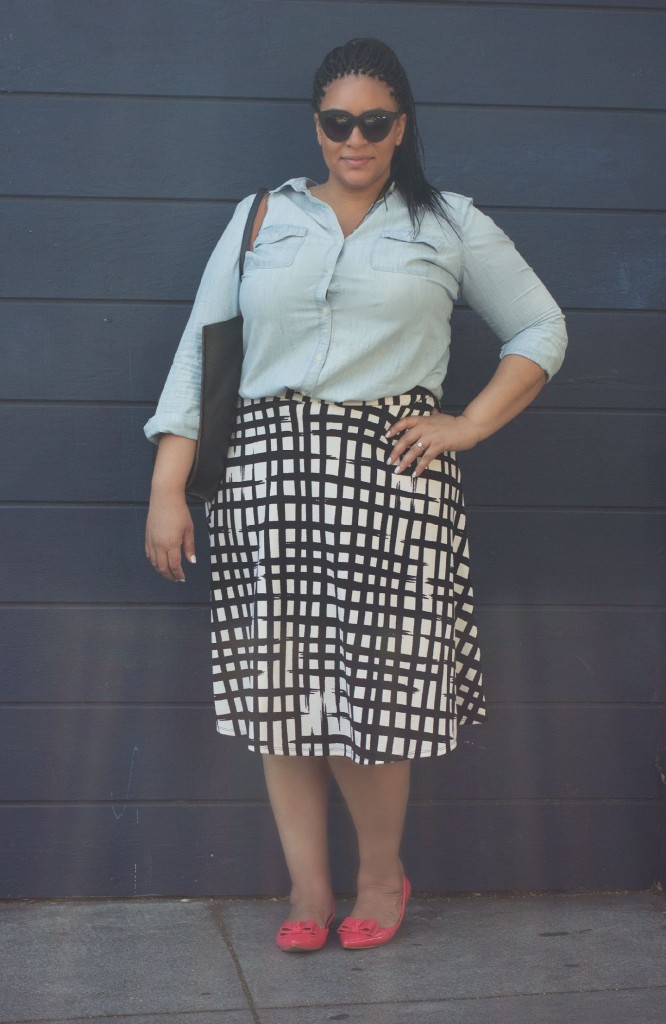 I was at a teacher conference in Sacramento last week; I'd finally stopped waking up in a panic (thinking about lesson plans, students, and general teaching nightmares), but being at the conference last week made me realize summer is nearly over. In my mind summer doesn't really start until my teacher nightmares have subsided and I stop thinking about students. The conference was great, but it sent me into planning, brainstorming, and teacher Pinterest mode.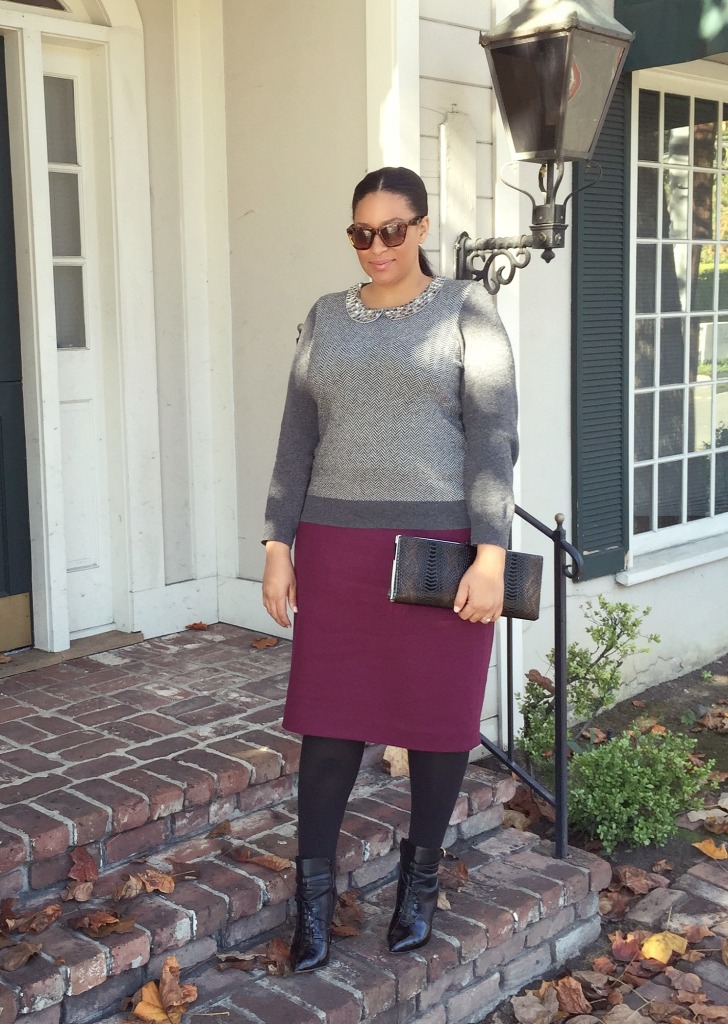 I've been waiting to wear this
J. Crew Factory
herringbone sweater I bought last January, and I figured yesterday was finally the right time to bust it out of the closet. I knew that I didn't want to wear it with a boring ol' black skirt, so I paired it with one of my new
J. Crew Factory wool skirts
.
Continue reading →
As my husband and I got dressed for church yesterday, he noticed my pink
Ivanka Trump Carra pumps
lying on the floor. I brought them out to wear with a different outfit, and I thought they
might
work for yesterday's skirt and top choice. Brandon looked pointedly at the shoes and said, "Are you wearing those purple shoes?" Of course I had to let him know they were pink–not purple. After dismissing my color specification, he suggested I wear the pink
shoes
.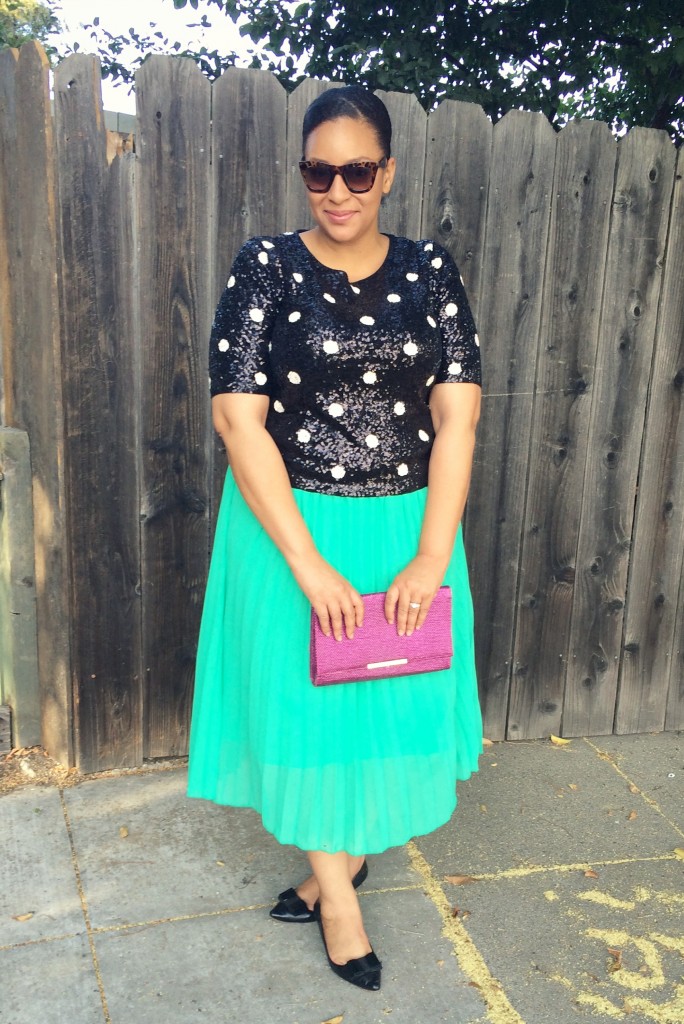 After spending the day with my mom and sister at the
Gilroy Garlic Festival
, we all drove up to San Francisco to introduce my mom and sister to
Thai food
.
I decided to combine two days of the style challenge, and wore my polka J. Crew sequined top with my pleated ASOS midi skirt.
This is a really fun top, and if you
Google J. Crew polka dot sequined top
, you'll find plenty of ladies that have worn this top their own way. I also own the white and black version of this top, and I wore it with a chambray top underneath it. This time around I didn't want to bother with layers and wore the top on its own.
I'm wearing a
J. Crew
sequined top (sold out, I bought mine on eBay), an
ASOS pleated skirt
, an H&M clutch purse, and
J. Crew Factory Emery flats
.