maxi skirt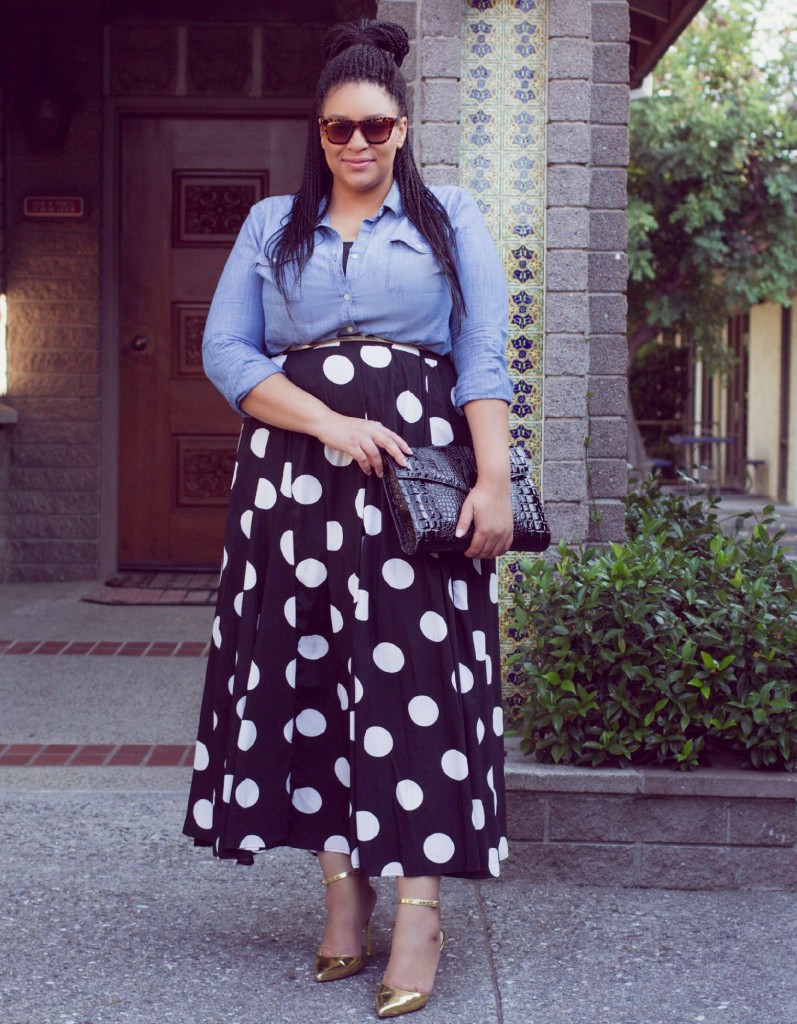 As I was getting dressed for our Sunday evening church service a few days ago, I was rooting around my closet for a crisp,
white long sleeve shirt
 to wear with this polka dot maxi skirt. To my amazement, I do not own one (anymore…I know I had one)! I had plenty of denim and
chambray shirts
, and I know I typically don't like to wear denim or chambray to church, but I did on Sunday!
I found this polka dot maxi skirt in San Francisco several weeks ago, and it reminded me of this skirt I wore last year. I didn't get to wear a white shirt (obviously), but that got me thinking. Continue reading →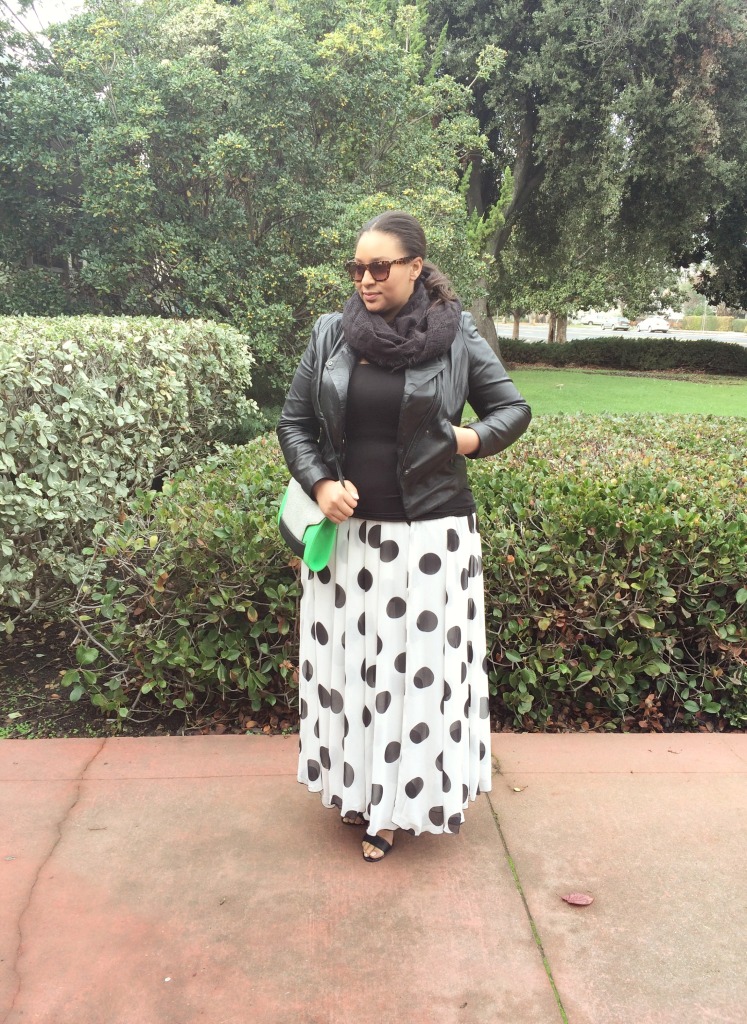 Over the summer I nabbed two maxi skirts from
Jane.com
; I wore the
green one in this blog post
, and I finally pulled out the polka dot skirt and wore it to church yesterday. We've actually had some rain here in the Bay Area over the past week, but you wouldn't even know it (drouuuuught!). I went from boots to opened toed shoes like the rain hadn't ever showed up!
I've been on summer vacation since June 6th, and I had all these grand plans to, well, plan. I'm moving down a grade this year (7th to 6th), and I wanted to make some changes to my syllabus, classroom rules, and so on. I realized this week that I didn't follow through with my ornate ideas, and school starts in two weeks! Crunch time!
I was able to attend two teacher conferences (one of them the Google Apps for Education conference…AWESOME), and I've got another conference this coming week.
Today, however, I am en route to a birthday party for my friend's daughter. The party doesn't start until this afternoon, but I'm leaving early to spend some time with my friend. I haven't seen her since my wedding, and can you believe she's invited me to visit her in Hawai'i and I've YET to accept that invite? Something is wrong with my head!
When I bought this striped J. Crew Factory top, I bought the polka dot top, too. After spending some time looking at fruit salad recipes on Pinterest last night, I ended up pairing my polka dot top, with my Kelly green maxi skirt, and my neon shoes. I think I had watermelon on the brain.
I'm wearing a
J. Crew Factory polka dot top
(
similar here
), a maxi skirt I
purchased from Jane.com
(sold out), a clutch purse I thrifted, and Charlotte Russe heels.
When I saw this Dear Creatures skirt on
Anthropologie's clearance rack
, I wanted it! Bright color? Check. Cute print? Check. Long? Check. Terrible short slip underneath? ARGH!!!! Check.