mommy hobbies
Letting myself be brutally honest with you all this morning.
Honesty is a sort of elixir.  Its properties are a mystery, because it can do what no other medicine can for the mind and soul.
Heal.  Reveal.  Release.
God has been dealing with me about myself.  At first, I pushed it off, not wanting to admit what I knew to be true, but He wouldn't stop his gentle nudging.  Then, over the weekend, two different women who I had never met before, on two separate days said to me, "as soon as you accept it, learn your lesson, you'll move on."  Floored.  Completely floored.  God used two STRANGERS to speak to me.  To me…to little ol' me.
I'm scared, truth be told.  But I know I'm moving into the next phase of my life where letting go is the only way to pass through this.  There is a door open ahead and with everything I'm holding on to, I can NOT fit through.  Why I insisted on carrying this baggage for all these months, I'll never know.  It's almost like it was too hard to release myself from them.  They became a part of me.  My situation was a sad one, but I didn't need to hold on to all of the hurt, anger and disappointment for so long.  What did I miss out on these past months?  I can't bear to think.
Suddenly, the bible verse about the truth setting me "free" became completely clear to me.  Once I realized admitted that I was holding on (to said feeling) for longer than necessary and I started to release myself from it — I felt liberated.  I did.  I admitted to the truth and as a direct result I was set free.
"Then you will know the truth, and the truth will set you free." John 8:32
"Jesus replied, "I tell you the truth, everyone who sins is a slave to sin."  John 8:34
And here is a cross-reference verse which makes total sense for my particular situation.  I offered myself to my feelings and became a slave to them.  *shudder*
 "Don't you know that when you offer yourselves to someone to obey him as slaves, you are slaves to the one whom you obey–whether you are slaves to sin, which leads to death, or to obedience, which leads to righteousness?" — Romans 6:16
I spoke to an elder in my life and she wisely told me that for a while I was grieving.  It was SO right on.  All of the emotions I was experiencing after what happened fell right in line with the grieving process:
Denial or numbness
Anger
Bargaining
Depression
Acceptance or resignation
I went through EACH of those stages these 5 months.  I am now on my last stage of mourning that time in my life.   I am now in the processes of being set free, letting go and getting my life back in together.  It's natural to grieve, so I'm not apologizing for that, but what I am seeing is that I let it go on for far too long before handing it over to the Master.  I'm so, so sorry God.  Here I am, once again, thank you for your unending grace and mercy.
So, I'd like to encourage someone today who may be in the grieving process, mourning the loss of something precious in their life, please, grieve, it's natural, but don't become consumed like I did.  Allow God to move in and become your balm of Gillead.  He is the true healer.  He is the freedom giver.  And knowing the truth will ABSOLUTELY set.you.free.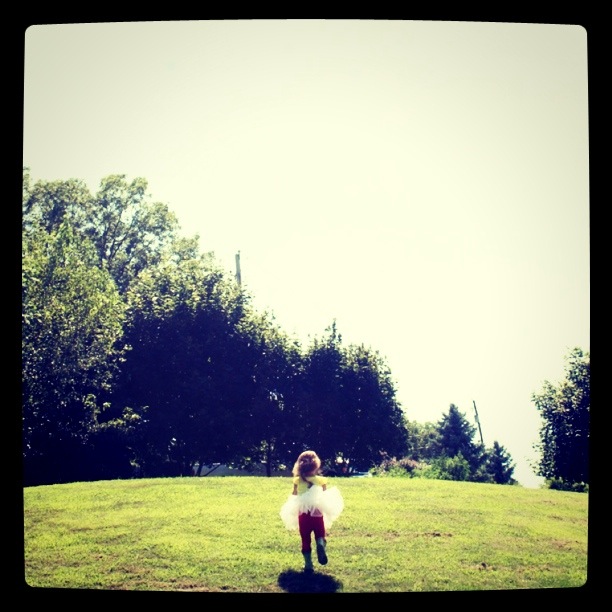 If there is one thing I'm not, it's a Super Mom.  And I resent when people make comments implying that I have it all together and carry on like they do not…or something backward like that.
I have had people compliment me and really mean it — sincerity, I appreciate.  Don't get me wrong,  I need a little ego boost (not Eggo, although sometimes I crave those. hah) every now and then.
Each mom has their own way of being super to their respective families.  If you can keep a decently clean home and cook a basic meal for your family you're super! (at least in my book)  There is the pressure to have a spotless home, cook fantastic meals, be an amazing seamstress, be close to psychotic with your organizational skills, be able to decorate your home, dress like half a million bucks, have your children in several sports, go on fantastic cruises with the family, have a perfect complexion and be a size 4.
Fail.Fail.Fail.  Half the things I listed I do not, can not, and don't have the money to do!  Currently, I have toys all over the floor along with a bit of sand, I haven't been very motivated to spend a lot of time cooking, I'm slowly getting my house organized but have such a long way to go, my house is NOT decorated because I don't know how, my clothes *meh*, no cruises here and my skin is trying desperately to recover from a bout of stress induced acne (which I've suffered from for the past year). 
I'm just wondering where all this pressure comes from.  The social media is so cruel, I mentioned it in THIS post a while ago.  We see the magazines while we stand in line at the grocery store and subconsciously our hand finds its way to our hair, our waistline, our face and our clothing…checking to see if we're as put together as what's-her-head-super-star.  *sigh*  Cruel.
I saw something on FB a while back and it made my blood boil.
It said, "I see all these moms who can do everything and I think, I should have them do some stuff for me."  Seriously??  Have you EVER, truly found someone who can do everything?  NO.  But have you found someone who knows how to get things done for *their* family and admired them?  I have.   I think it's very rude to put down moms who have worked hard to find the rhythm of their home and are making things work for their family.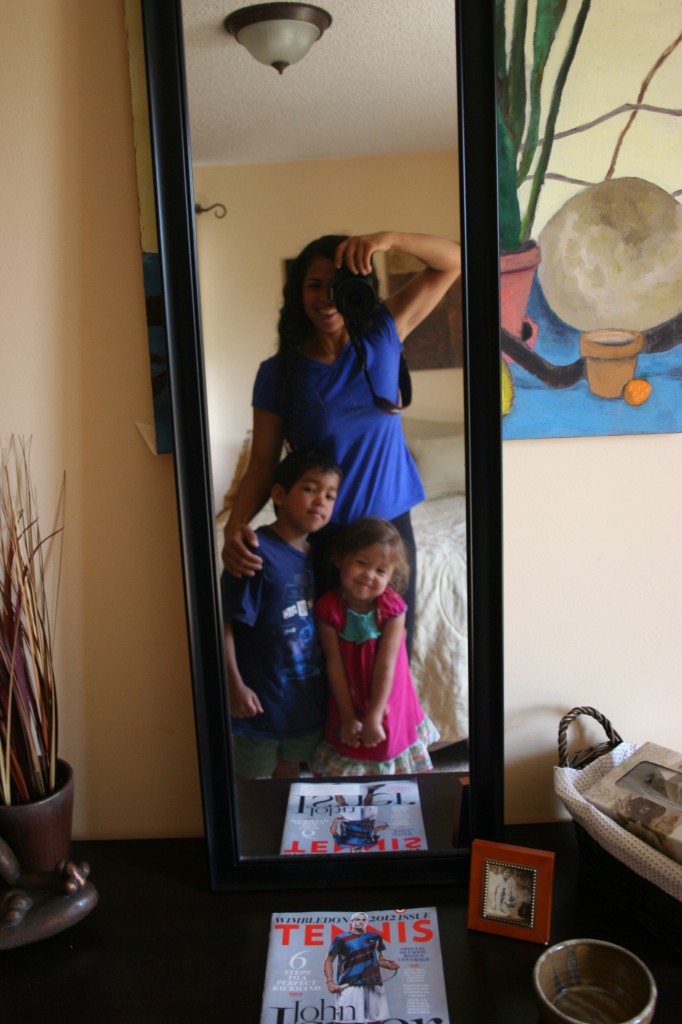 It seems to me that such statements pit mothers against each other when we should be working FOR and with each other.  Mom jealousy.  I have it, but not in the bad way.  There is a mom I know who lives on a farm, is a fabulous seamstress and dresses like she lives in the upper East side but most if not all of her clothing she sewed/designed or bought on the cheap and made it look like she spent a fortune.  There is another mom who juggles more children than my womb is willing to bare and keeps a fabulously clean home.   I'm super jealous of a mother friend of mine who is a very talented decorator.  And yet another mother who is the queen of thrifting and garage sale-ing.
I want to be like those moms, so, I make adjustments here and there and do what I can do.  That's all.  Keeping up with the Jones-es is not my style, making myself into a better me, totally is.
So, you, mama, who thinks you aren't super — you ARE!  And down with stupid sayings like that who make the moms who are trying their very best out to be a bad thing.
Join me on FB
Pin with me on Pinterest
Follow me on Twitter
Visit me over at
Everyone is different. Everyone faces different situations.
Ok, now that that is cleared up, please, prepare yourselves for yet another opinionated post.
Life, for whatever reason, was not intended to be easy.  It's an astounding jigsaw to which we must find the pieces and place them in their spot.  At least, this is how I see it.  Each situation in our life makes us who we are.  I'm either going to figure out how *this piece* fits or fight against it trying to make it happen my way.
Life, also, is no respecter of persons.  It doesn't care if your car broke down last week, or the cat died, or the bank charged you twice sending your account into the red.  It.doesn't.care.  I get mad at life every once in a while.  Enough already!!  But, in spite of the many unfair things thrown my way, I have NEVER, ever, felt that I was a victim.   Ever.  Not sure why, but I have never viewed life as though it were against me, always out to make me scream and cry and hate myself and hate the world.  My plan is to never look at life that way, either.
I think my brain was wired strange or something, but I have this way of observing people and the way they handle themselves in situations and deciding that, "no, I shall not ever conduct myself in that manner." or, "wow, I need to learn how to be gracious and tactful like that."  I'll take note and file it away for later.
Pretty sure I've saved myself a lot of undo pain and irritation, too.  For all of my blatant shortcomings, I think my one saving grace is that I don't like being a part of drama, or creating it or encouraging it.  In fact, I run.  VERY far, VERY fast and I tremble like a leaf.  hah.
No, but really. It struck me the other day that looking at life through the eyes of *everyone is out to get me*, *ooh, what are they talking about? It must be about me, right?*, *They're looking at me, they're planning something and it's bad.  They're planning to hurt me somehow* wasn't going to be my cup of tea. What a MISERABLE way to live life???  Always thinking that people are on the hunt for you and your reputation.  I've gotten accused of attacking people before and I was floored.  Come to find out, they read into my actions and *thought* that it was aimed at them, when in fact, they weren't, at all.  They apologized, which was nice, but it was hard to be good friends with them, because they were constantly taking things wrong.  It was as if they were just waiting for me to hurt them even if my actions had nothing to do with them.  It's difficult to be in a relationship with suspicious, insecure people.  It is!  It doesn't mean they don't need friends, it just means that the likely hood of them becoming offended, or misunderstanding a situation, or assuming the worst in a situation and taking it personal — well, it's very high.
Have I ever been guilty of being offended when I shouldn't have been?  Probably.  Have I ever misunderstood?  Yes!  Did I assume incorrectly someone's intentions?  Most definitely!  Perhaps, some of the most miserable times of my life, dragging myself around thinking the worst when it was nothing at all, so I committed to change my outlook.  Not worth the heartache.  Not worth it at all.
I'm not going to waste my time skulking in corners trying to catch someone plotting against me.  Seriously.  We are OVERCOMERS!!  I was raised with a forward thinking mentality.  My home church was very big on instilling in us the importance of being victors in Christ.  When you're raised thinking you can climb a mountain with no legs, come hell or high water, it's difficult to wallow in self pity for too long without feeling like you're wasting your time.
I'm not a weepy-eyed Debbie Downer of  Christian, what a horrible testimony that is to God's majesty!!  Please, if  I ever start posting weepy God-stuff on Facebook, or Twitter, or my blog, slap me silly!
If I see another, "What doesn't kill me makes me stronger." I think I'm going to blow a hole in my computer.  Yes, it's true, in some cases.  And yes, those are nice words, but when you're posting that because you think the world is against you, it's goofy.  I chant those words to myself during tough times, but I don't go around shouting it in people's faces so they know I'm being beat down and, "By golly, I can make it through anything…"  No, I grit my teeth, dig deep and hold to God's unchanging hand.  (Like I said, hold on to your panties, because this one is a wild ride through my opinions.)
Ok, so, I was raised to handle adversity a little differently…I don't always feel like an overcomer, or that I'm making it through a difficult time.  It's hard.  But God has never left my side.  I say that with strong conviction.  He has NEVER let me down and I've been through some real doosies.  I could weep with joy over the love my Savior has for me.  The least I can do is hold my head high and live like I've got the King of Kings standing in my corner.
Let these Psalms ring in my mind and heart daily, oh, Lord.
Psalm 18:32-34  the God who equipped me with strength and made my way blameless. He made my feet like the feet of a deer  and set me secure on the heights. He trains my hands for war, so that my arms can bend a bow of bronze.
I've been a housewife, now, going on four years.  Wow!  Four years…my, how the time has flown.  But this is my first year in housewife-dom that I've had a school aged child.  This takes housewife-ing to a whole new dimension.  See, for some reason when you're a housewife and you end up visiting your child's school, volunteering or whatever, all the other housewives who show up, check you out.  (Not sure if housedads go through this too, but here is my experience.)


I think I'm oblivious sometimes.  Not sure if any of the other moms have checked me out…they probably have.
I guess I should care, right?
The first time I noticed this ritualistic ogling was while standing in line to pick my son up after school.  Here I am in presentable, nothing fashionable, yet reasonable clothing and this mom strolls up wearing espadrilles, short dress, face full of makeup, lips rosy red, bobbly earrings and perfect posture.  My clothes felt really baggy and ill-fitting all of a sudden.  All of the other moms standing around sort of tilted their heads so they could stare, without staring.  Me included.  At first, I was puzzled why she was so dressed up, I made excuses for her, "oh, she just got off work (but it was only 3:30), she left work early so she could be here, maybe she was going to dinner after…"
But I saw her and several other moms, every day, at 3:30, dressed to the nines.  Not.normal.  At least in my book. 
Infected.  Infected with the gotta-be-the-best-dressed-housewife disease.  Or, was I.  Later, I thought to myself how stupid it all was and the fact that, in general, I just do NOT fit in with crowds or cliques, so why start now?  There are certain rules I follow and I don't intend to start breaking them now.  One of which is to present myself in a put together fashion every day.  I do my hair, put on a cute outfit, sometimes a little dash of perfume; it makes me feel good about myself, even if I have no plans at all to leave the house.
Two Fridays ago Cy's school had a field day.  I volunteered to help Cy's team.
All day long there were activities on the field and once again, the housewives showed up.  That particular day, I put on a nice grey cotton shirt, jean skirt and my Keds.  We were going to be running around cheering on all of the kids, while helping them move from game station to game station.  As our parent team gathered together one of the moms said to the other, "Oh, look at you!  Your sandals are so cute!"  They were wedges, and shortly, the mom declared that the only reason why she wore them was because they were cuter then sneakers.  *sigh*  And not five minutes later, the mom with the cute sandals was lamenting her choice because her bum knee had already started aching.
I really, really don't want to get wrapped up in the competition for trying to be the *cutest* or *hottest* housewife, because lord knows I'd lose anyway.  I would, however, like to outshine those housewives by being real and open and genuinely caring.  Competing for popularity has never, ever been my strong suit.  Growing up I was always on the fringe.  My crowd was the semi-dorky, not-quite-sure-of-who-we-were kids.  We had fun.  If ever there was a new kid, inviting them to join us wasn't taboo, it was fun!
On field day, I found myself on the outside looking in, several times.  The parents would gather together in a circle not leaving a place for me to hear the instructions, or whatever.  Several of the moms would chat in huddles.  At lunch time, our group separated and I found myself eating alone with Cy.  The housewife club is a new form of high school (from what I hear and see, as I was home schooled I can only speculate).  One of the dads struck up a conversation with me and said, under his breath, "Man, gotta get away from those housewives."  He went on to grumble about their ridiculous behavior.  I laughed out loud and heartily.  Then I quietly told him I was one of "those housewives."  He looked at me, surprised, "Wow, well, you wouldn't be able to tell!"  I took that as a compliment, I hope it was one.
That day I left thinking about how I was presenting myself to the world.  Was it wholesome, or full of conditions?  Was it accepting or exclusive?  There is a lot to be said for how we dress, but my desire to make sure my spiritual clothes are on.  My armor.  It will help me navigate through this new housewife world much easier than if I come in under dressed.
Join me on FB
Pin with me on Pinterest
Follow me on Twitter
Visit me over at