ootd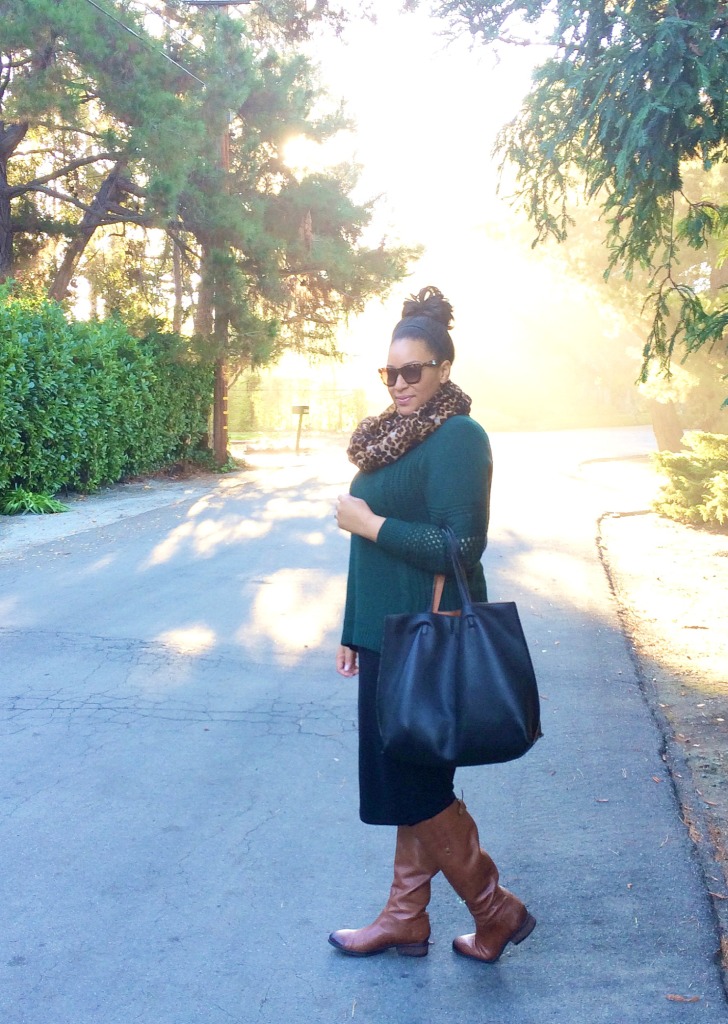 Let's be honest. My blog posts pretty much circle around what I end up wearing to church on Sundays because I'm too busy throughout the rest of the week to set up a tripod, take pictures, and all that jazz. Throughout the week you won't find me in sky high heels and rockin' my Sunday best.
And just like that, it's back to work! Tomorrow I spend eight hours in training, and  then Tuesday it's back to my classroom. I actually went to my classroom on Friday, and guess what smell greeted me as I walked through the backdoor? SKUNK. Ugh. It was wafting through the heater vent and it made me want to gag. I found a janitor and he said he saw a skunk walk by my classroom that morning. We checked my room. No skunk. He checked the room next door. No skunk. He checked the heater/boiler near my room. No skunk! So, I'm hoping ol' Pepe Le Pew just decided to spray and kept it moving. Can you imagine if I got to my classroom on Tuesday and there was a skunk in there?!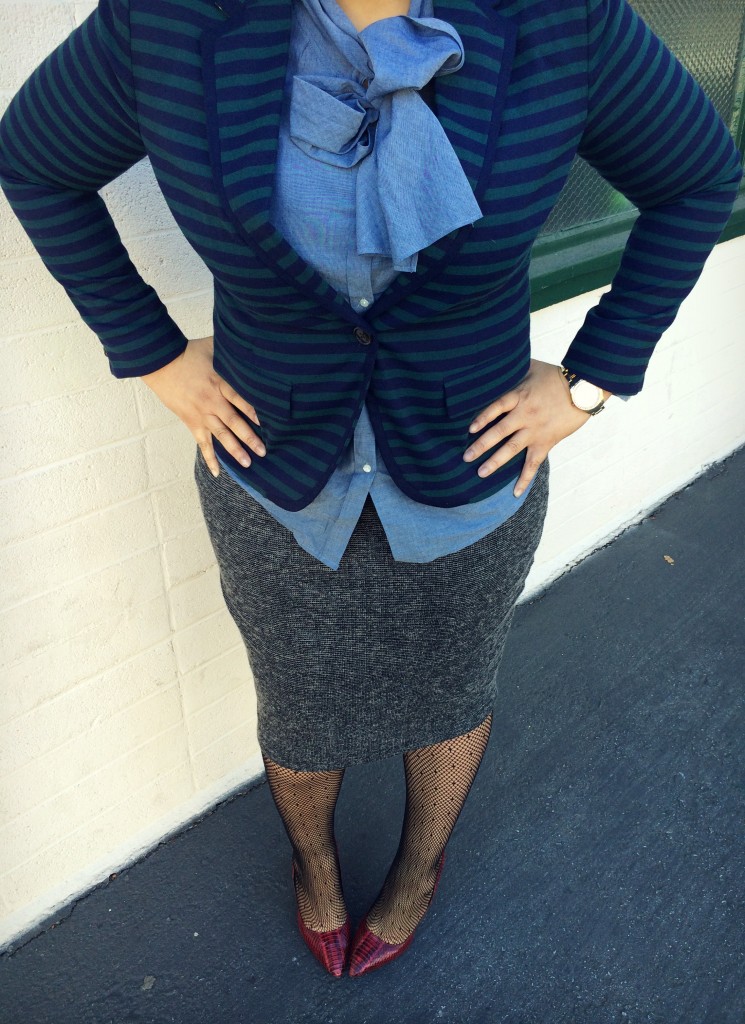 Today's outfit:
One thing that I continue to play around with while getting dressed is textures and layers. To be quite honest with you, I used to be very matchy-matchy. I remember an instance when I was in middle school where my shoes HAD to match my top. If I wore a yellow top, I wore yellow shoes (TRAGIC). I've slowly grown out of that phase, but every now and then I have a scenario like this morning: "Hmmm. The stripes on this blazer are navy. I need a navy skirt. Oh. But I don't have navy shoes. Well, I can't wear this today." Since the stripes in my blazer are very dark and my textured wool skirt is a mixture of white and black threads, I decided to wear the skirt anyway. I'm thinking of wearing this outfit to my meeting tomorrow with flats.

Wearing: Target blazer, Gap Blouse (sold out online, found in-store), Target Skirt, Target Tights, Aldo Shoes (on sale, several colors!)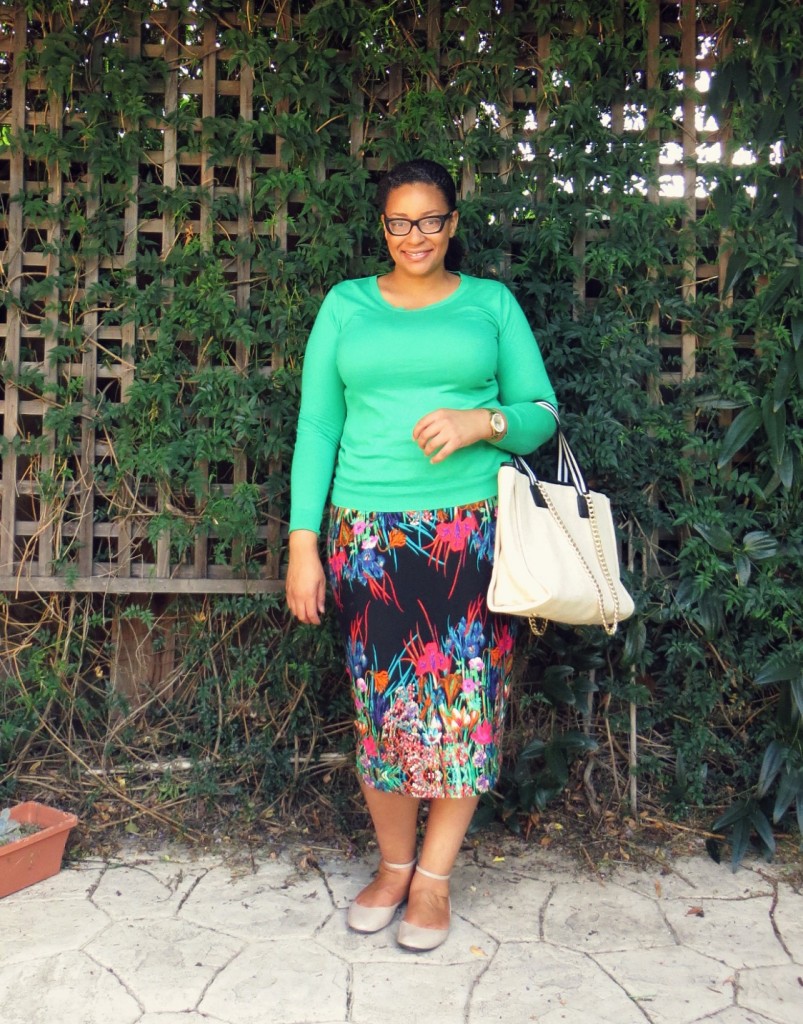 Last year around this time I was living in my hometown and sweating like a pig. You know, the normal summer routine. I just checked the weather for Delano today and the temperature is forecasted to be 106 degrees. I used to complain about the heat during the summer until I traveled to Chicago, Louisiana, and a few other places and felt the heat and humidity. NO. THANK. YOU. I'll take hot dry heat over humidity any day.

I said all of that to say THIS: I now live in the San Francisco Bay Area annnnnnd I am able to get away with wearing a long sleeved top in the summer. It's crazy!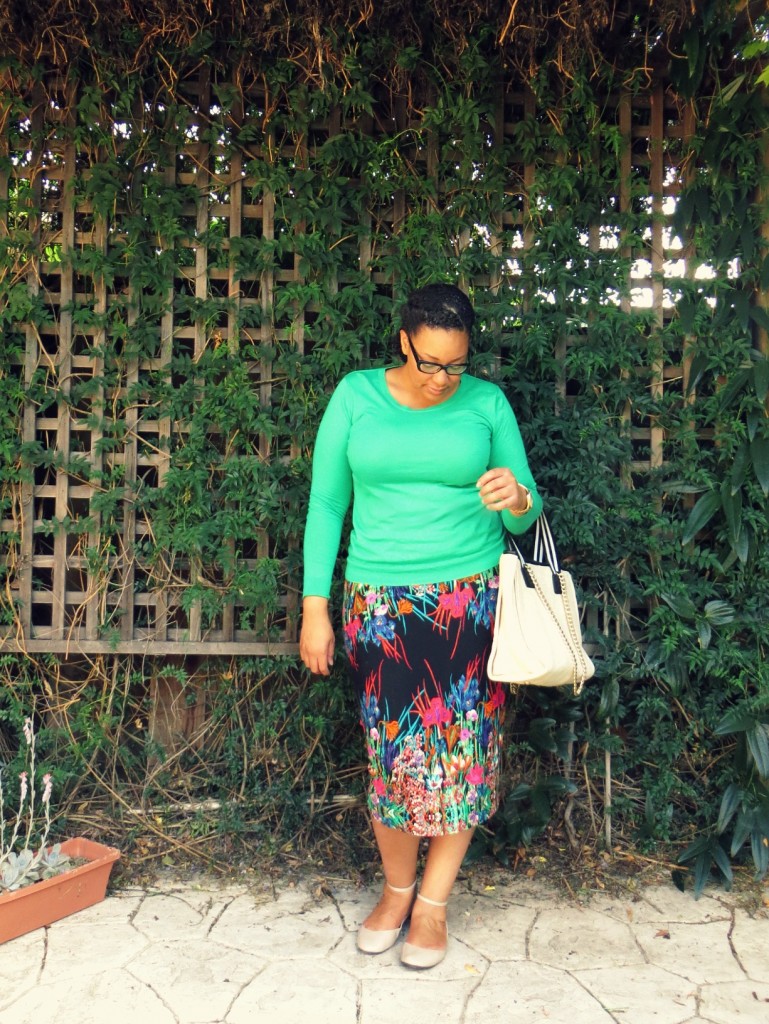 When I bought this sweater and a few of her sisters on sale, I planned to store them away for the winter. I needed something bright to wear with this skirt, so this sweater was chosen. Yay.
While I was taking these pictures today I noticed that I'm going to have to replant the succulents from our wedding. Look how they've grown!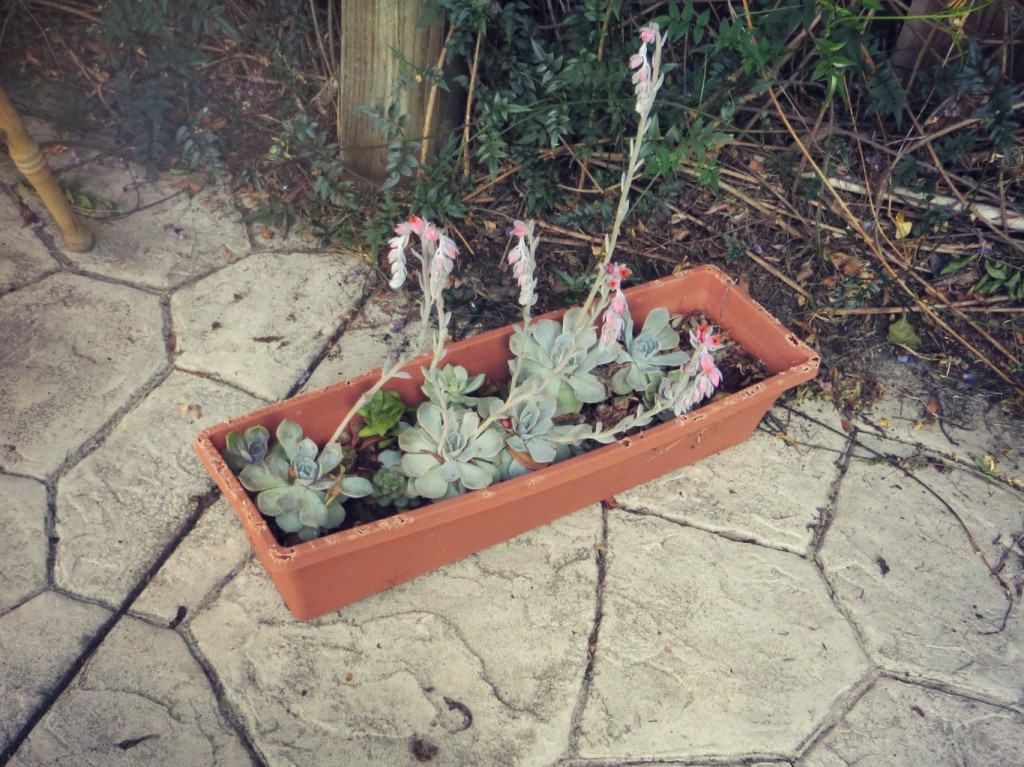 Summer plans:
Brandon and I want to take a few road trips along Hwy 1 this summer and I hope it happens soon. There are so many places in California that I've never even seen and I think we need to experience these sights and scenes ASAP. Since he has a Harley, he bought me a ridiculous glittery pink helmet, he went out and bought me a leather jacket, and he's been hinting about taking a motorcycle road trip, but I'm scaaaaared.
We've been decorating (well, I've been) our house and I hope to get it all done soon! I want a tufted headboard for our bedroom, but man! Those things can be expensive. Brandon's giving me a budget and I'm trying to make that money stretch as far as I can. We've decided to do a few DIYs together, so that should be fun. One thing that I can't wait to do is take the string lights we had at our wedding and hang them up in our backyard. Once we've accomplished that…backyard dinner parties! Woohoo!
If you have any other inexpensive vacation/staycation ideas I'd love to hear them.
Wearing: Gap pullover top, ASOS skirt, Steve Madden flats, purse purchased in Portugal
Dress: Forever 21 | Jacket: Guess | Belt: Thrifted, Plato's Closet | Shoes: Zara
My bright mango-colored dress is totally saying "Spring". Unfortunately, here in Florida, Winter lasts a week, Spring lasts a weekend, and Summer is already in full swing by now. Even long flowy dresses feel like a winter coat and boots in this mid-80 degree weather. I suppose every season wherever you are has its quirks.
How are you enjoying Spring in your state?
– Typhanie
My blog: My Garments of Praise