prints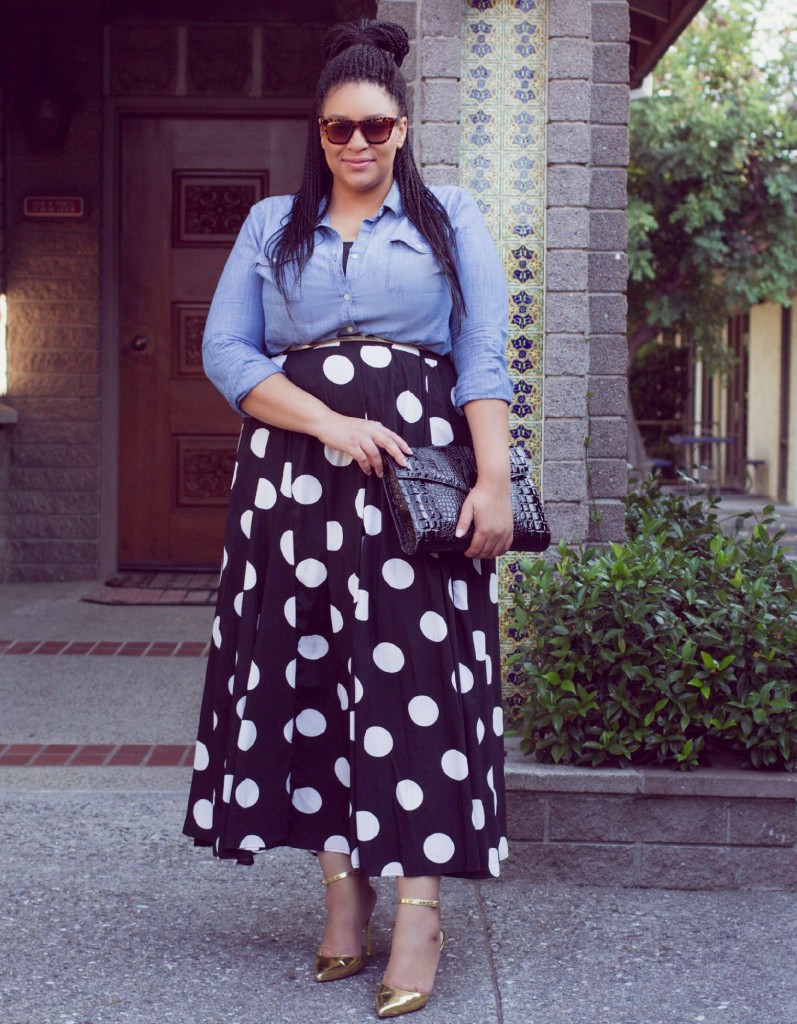 As I was getting dressed for our Sunday evening church service a few days ago, I was rooting around my closet for a crisp,
white long sleeve shirt
 to wear with this polka dot maxi skirt. To my amazement, I do not own one (anymore…I know I had one)! I had plenty of denim and
chambray shirts
, and I know I typically don't like to wear denim or chambray to church, but I did on Sunday!
I found this polka dot maxi skirt in San Francisco several weeks ago, and it reminded me of this skirt I wore last year. I didn't get to wear a white shirt (obviously), but that got me thinking. Continue reading →