Saltwater Sandals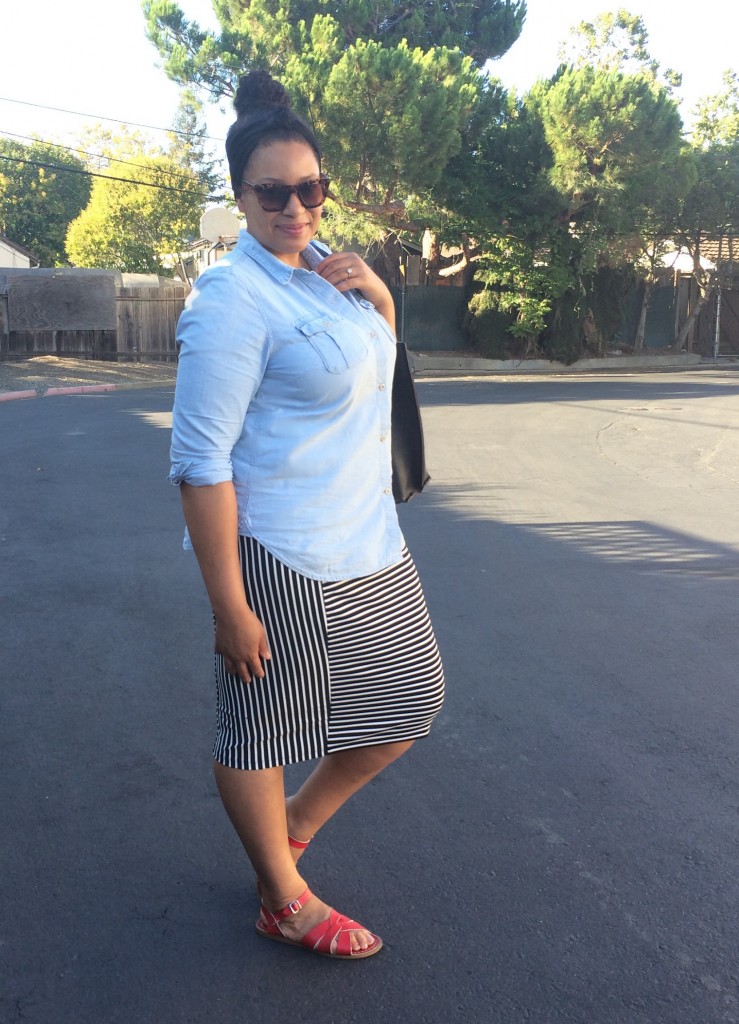 This week has been a busy week for me; my mom and sister are coming to visit for the next few days, so I've been attempting to prepare for their arrival. That means a bunch of cleaning, purging, and organizing–stuff I've been meaning to do for awhile, but I never got around to doing it (nothing like yo' mama's arrival to make you go into a cleaning tizzy).
A few weeks ago
I placed an order for an adult sized pair of Saltwater Sandals from Zappos
. However, when they arrived I go a size kids' size 9! I called Zappos, they were sold out of the red (OF COURSE!), and they sent me a
gold pair of Saltwater sandals
for FREE and told me to keep the pair they sent! I'm planning on giving those to my friend's daughter.
I do like my gold pair, but I really wanted a red pair of Saltwaters; I ended up getting them at a local shoe store and I love them! I remember wearing Saltwater sandals as a kid, and about six or seven years ago my friend Cheric wore her Saltwaters to church camp, and I fell in love with them again! Salwater sandals have been on my mind every summer since then, but I didn't buy a pair (or two) until this summer. They seem to be everywhere and I almost didn't buy them.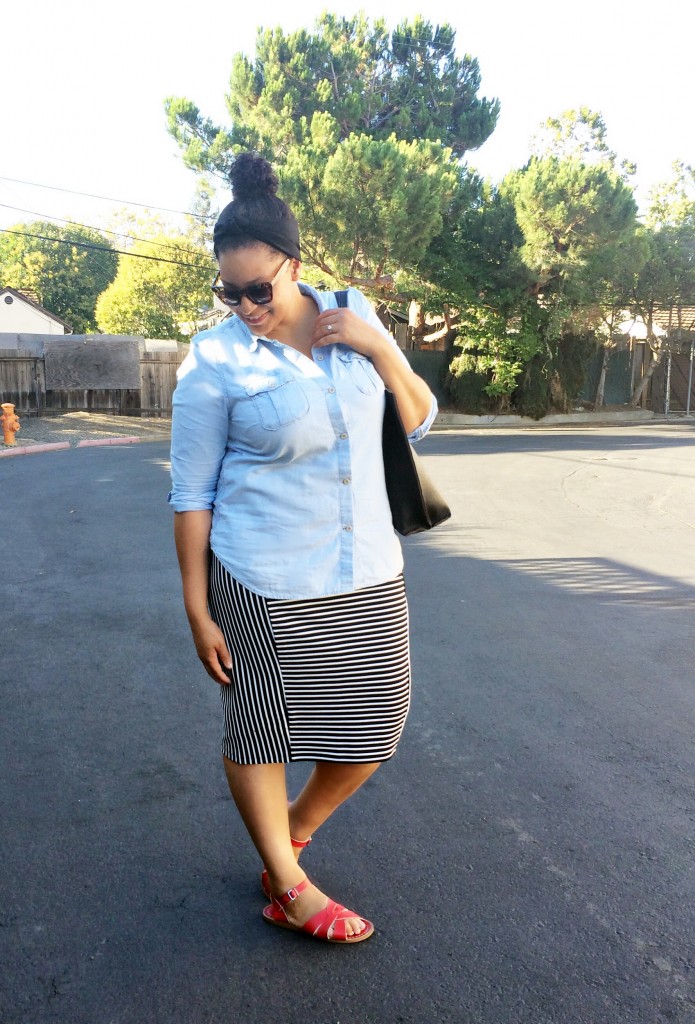 I'm glad I got them, and if you're interested in a pair for  yourself, here are a few things you should know:
When ordering online, be sure to order the big kid/adult size.
The shoes run large; I ordered my normal size, but I could have gone down a full size.
They are made for water; when we were in Carmel a couple of weekends ago, I wore these into the ocean with no problem. They dried quickly, but they also stretched out and got a little loose.
I'm wearing a GAP chambray shirt (similar, Day 23 of the Style Challenge!), a Dorothy Perkins skirt, Saltwater Sandals, and a Harper Reversible Tote.