San Francisco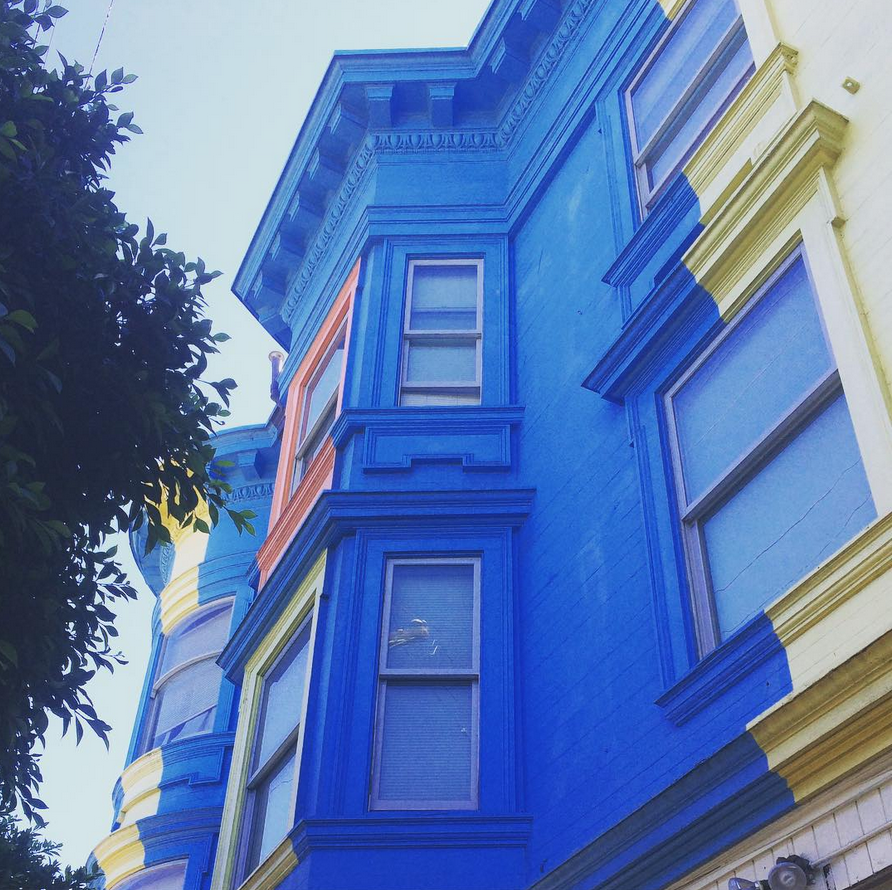 Yesterday I went and got my Senegalese twists redone (video on SnapChat; find me as mrsleo), so I spent some time in San Francisco. I've had a few people question if I live in San Francisco proper since I mention it so much, but nope! I live 30 minutes south of San Francisco, but
my husband's startup
is in San Francisco, so we visit often.
I've had several people email me asking for things to do in San Francisco, and I'm always excited to share my tips and San Francisco goodies via email, but I've never written a blog post about things to do. I'll have to write one at some point.
After my hair appointment, I trotted around Hayes Valley, got some yogurt from Loving Cup, and went to Cary Lane's basement sample sale. Hayes Valley is one of my favorite San Francisco neighborhoods!
Brandon and I decided…wait. Waiiiiit. *AHEM* Let me try that again. I decided that we should take pictures for our 2014 holiday card at
San Francisco City Hall
, and Brandon was kind enough to join me. We all know that Brandon didn't come up to me and say, "You know what, Chandra? I want to put on my black suit, I want you to wear your
sequin maxi skirt
, and I want us to galavant around City Hall for our holiday pictures!"
San Francisco City Hall is absolutely beautiful; while we were posing for our photos, it was so cool to see brides and grooms saying their vows and taking pictures. I loved it!
I hope you enjoy your holidays!