I am happy to announce that I have completed my skirt! While finishing the waistband I was reminded of a comment left on my initial post. The lovely reader, Melinda, mentioned a flat waistband in the front with an elastic back….a brilliant yet simple solution. My entire waistband is still elastic but I sewed accordion pleats in the front to minimize bulk.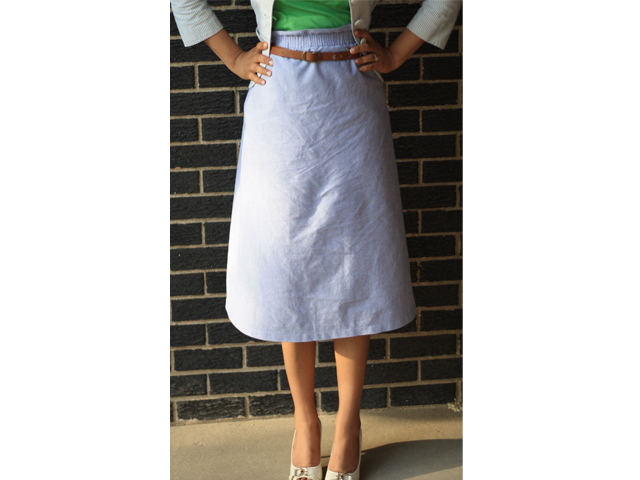 I pulled the elastic slightly as I sewed the pleats in front, but stopped stretching when I reached the back of my skirt. The accordion pleats resulted in a smooth and bulk free front (near my stomach) which is exactly what I wanted!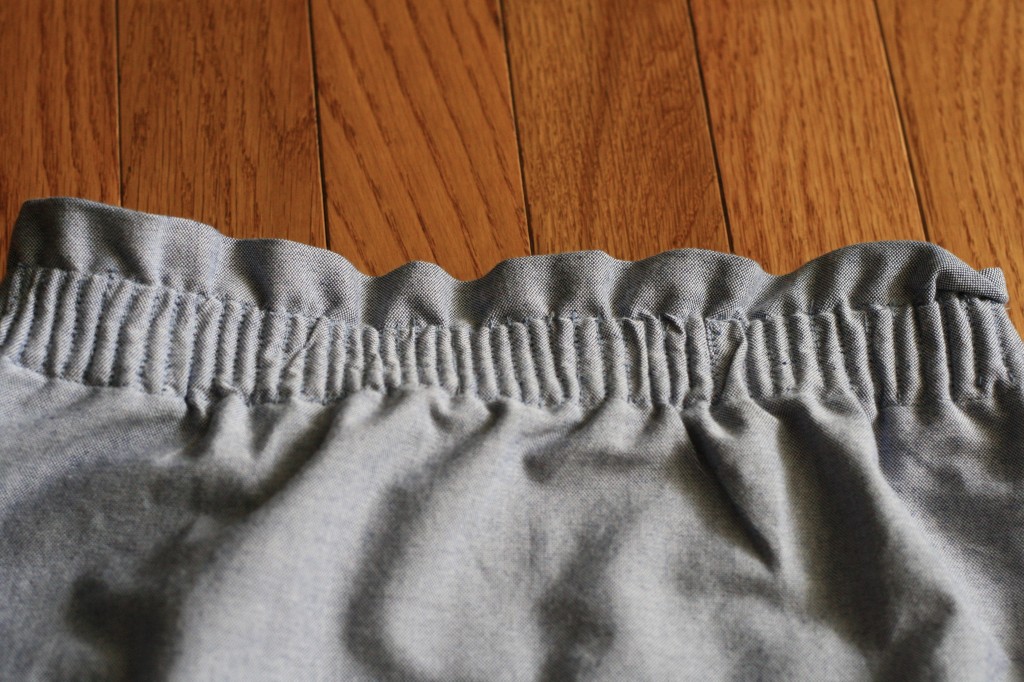 BUT the back of the skirt became more gathered than I intended. It would have been nice to continue the accordion pleats all the way around the skirt, but that would have caused the waist to be way too big…and a modest skirt around the ankles is not a modest skirt..
Next time I'll adjust the length of my elastic and width of my waistband so I can continue the pleats around the entire skirt.
Until then, I'll just enjoy my new handmade skirt with a half accordion pleated waistband!
Check out my other crafty pursuits on my blog meek+chic as well as my ramblings on Twitter