skirt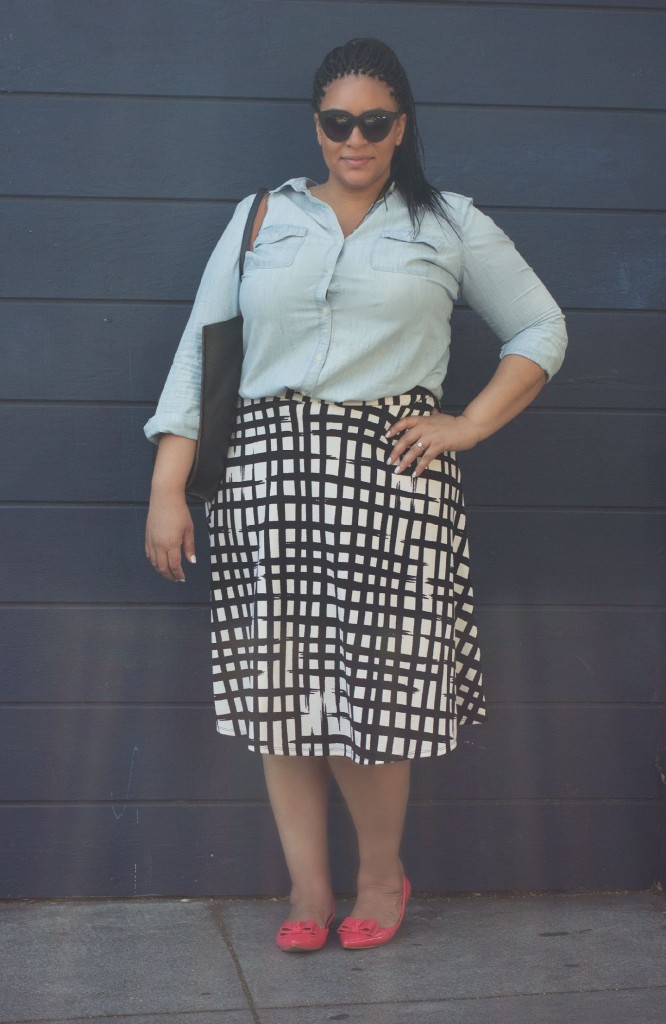 I was at a teacher conference in Sacramento last week; I'd finally stopped waking up in a panic (thinking about lesson plans, students, and general teaching nightmares), but being at the conference last week made me realize summer is nearly over. In my mind summer doesn't really start until my teacher nightmares have subsided and I stop thinking about students. The conference was great, but it sent me into planning, brainstorming, and teacher Pinterest mode.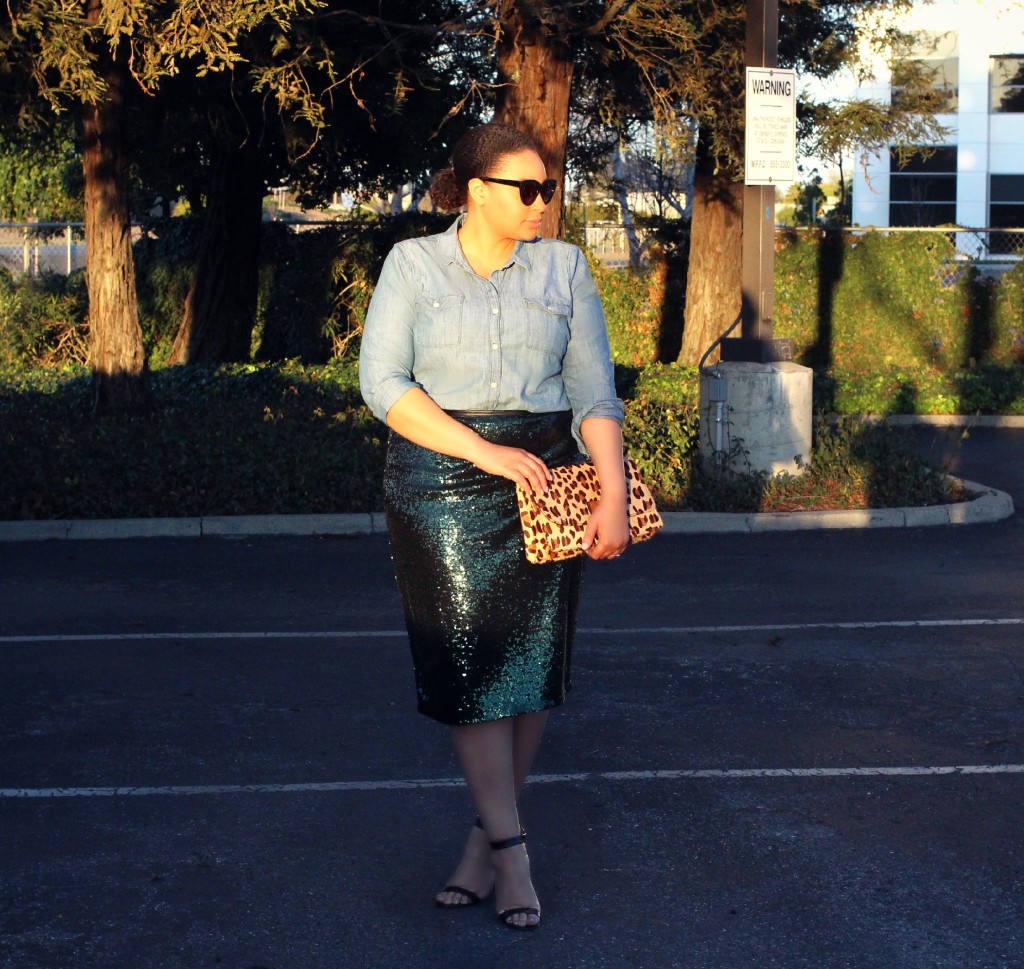 It's been said that you don't have to wonder, or ask, if someone is from California. Why? They'll most definitely let you know. I'm guilty of bragging about my lovely California winters online from time to time…okay. Fine. Every winter.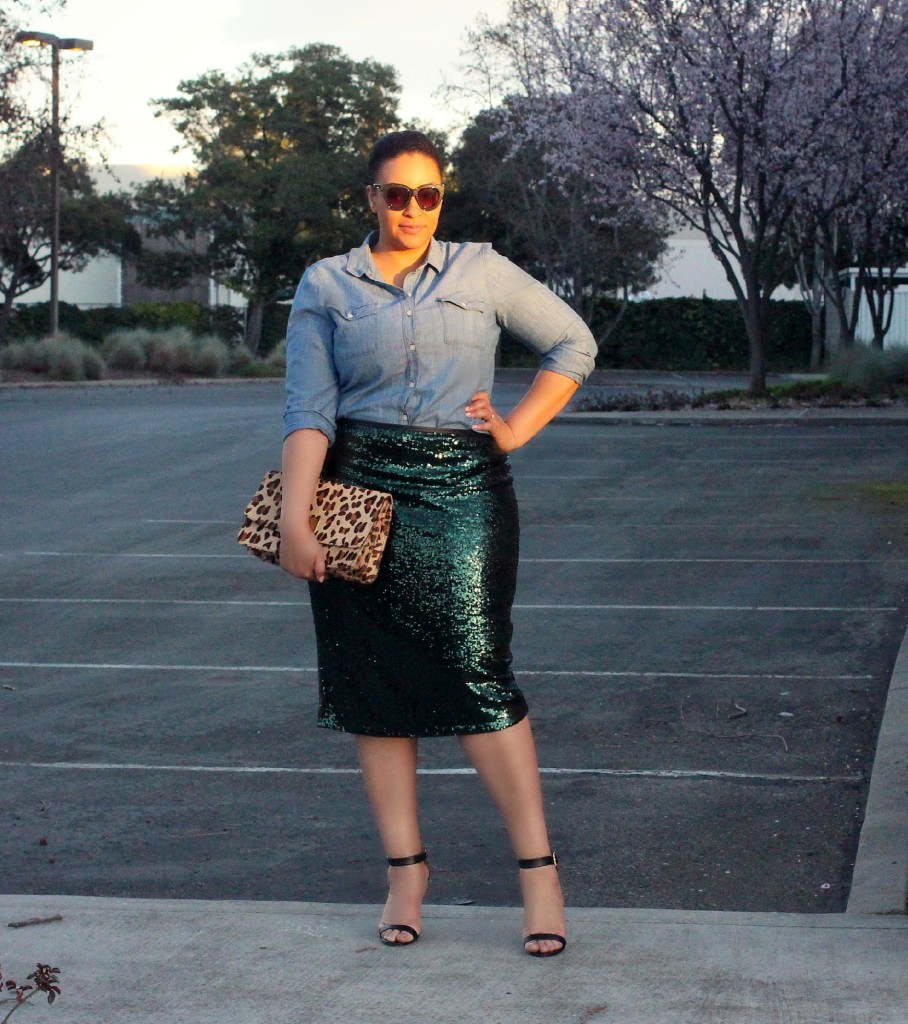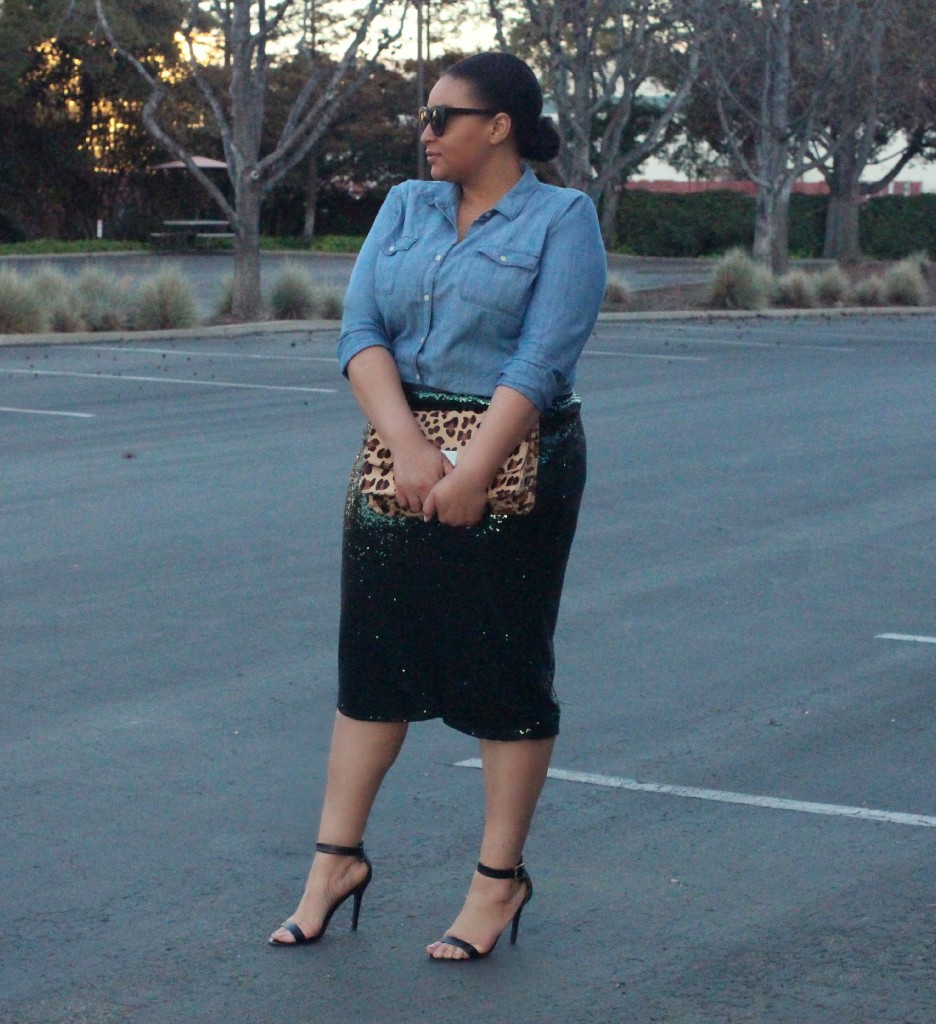 I must admit that as much as it's oh-so-nice to enjoy sunny 70 degree days, I continue to pray for rain. The drought here is pretty terrible, and as a Central California girl, I know how important water is to this state and its agriculture.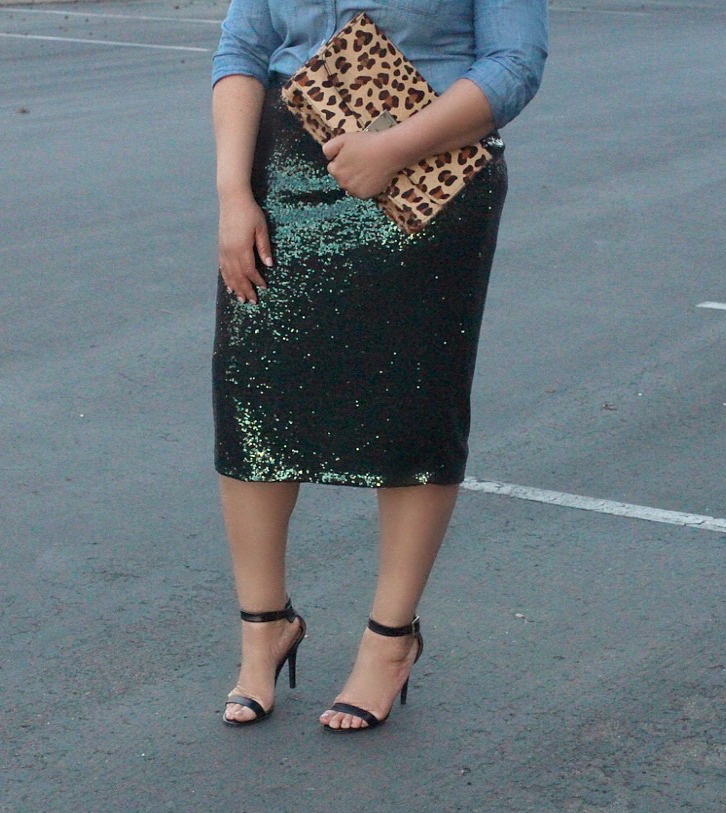 While I can appreciate the fact that I can wear my open toed sandals in February, I would most definitely appreciate having to wear my rain boots!
I'm wearing a GAP chambray shirt, a Dorothy Perkins sequin skirt (sold out in green), a clutch purse I thrifted while in NYC, and some random black heels that actually broke after church yesterday.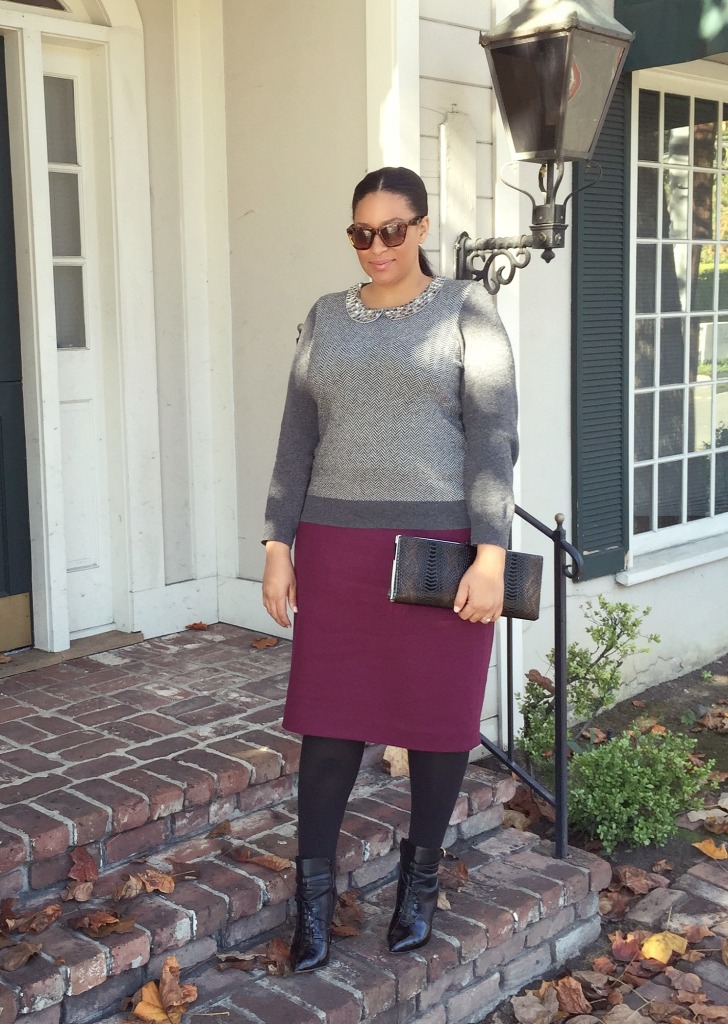 I've been waiting to wear this
J. Crew Factory
herringbone sweater I bought last January, and I figured yesterday was finally the right time to bust it out of the closet. I knew that I didn't want to wear it with a boring ol' black skirt, so I paired it with one of my new
J. Crew Factory wool skirts
.
Continue reading →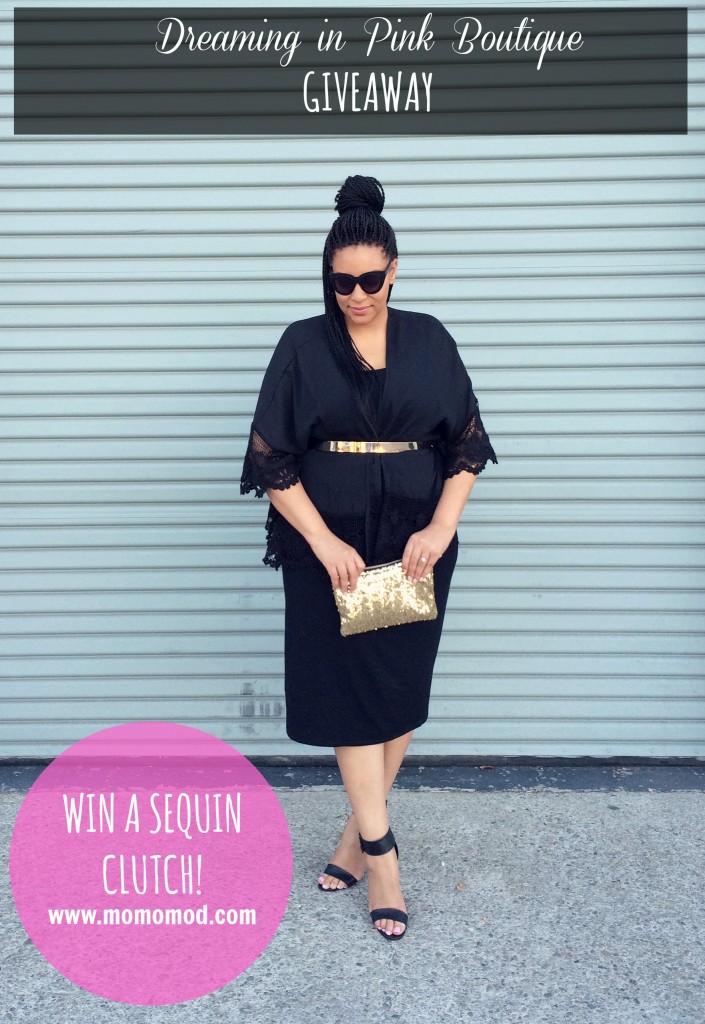 Is there anything easier than wearing an all black outfit? I wore this outfit to Sunday morning and evening church services, and guess what? I'll be wearing it to work today with my black flats.
My gold ASOS belt helped me keep the kimono closed, and this super cute sequined clutch purse from Dreaming in Pink Boutique added a touch of pizzazz.