skirt
OKAY. Tulle skirts. I wore one
here
, 
here
, and
here
, and for some reason I wanted to risk looking like a five-year old, sooooo I decided to try one of
ASOS's tulle skirts
.
The thing about tulle skirts is that if you're not careful, you can look like a lil' girl. I asked Brandon three times before leaving the house if I looked like I was six. Seeing that I'm approaching my 30th birthday in January, I'm way far away from little girl status. I decided to give my tulle skirt a bit o'edge and wore it with my leather jacket and my new Shoedazzle heels.
As my husband and I got dressed for church yesterday, he noticed my pink
Ivanka Trump Carra pumps
lying on the floor. I brought them out to wear with a different outfit, and I thought they
might
work for yesterday's skirt and top choice. Brandon looked pointedly at the shoes and said, "Are you wearing those purple shoes?" Of course I had to let him know they were pink–not purple. After dismissing my color specification, he suggested I wear the pink
shoes
.
I'm going to be honest with you–I tried my hardest not to even THINK about writing about fall until the weather actually felt like fall. I think Southern California was experiencing a heat wave on the first day of fall!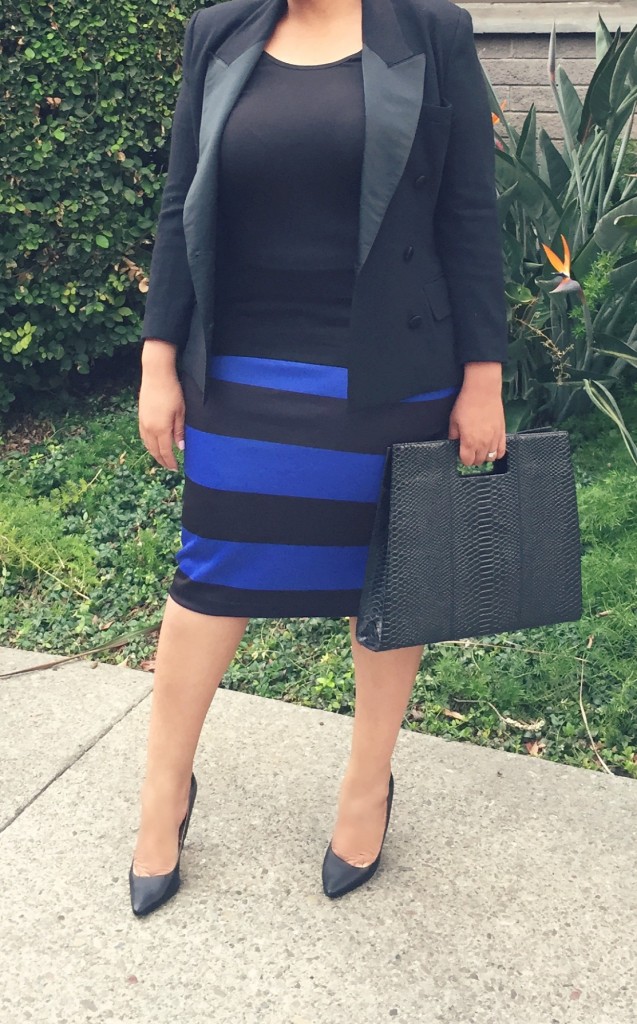 In an effort to pay homage to fall, I busted out my vintage Ports 1961 tuxedo jacket (Goodwill find, wohoo!). I bought a few blazers over the summer and I can't wait to wear them with my maxi dresses, over sweaters, and layered over tops.
I think I finally got my school routine memorized, so I should be able to start blogging in the middle of the week. You know what I found out over the summer? Many bloggers take all of their "outfit" posts at one time. !!!!! Isn't that crazy? I'm over here wondering how people take their outfit of the day posts, and 80% of them are not even outfits of the day! They're, like, outfits-from-three-weeks-ago-that-they're-posting-today blog posts. I'm not sure how I feel about that; I honestly barely have enough energy to stand in one spot for five minutes while Brandon takes my goofy pictures. I can't imagine lugging around several outfits and taking a ton of pictures on one day. Ha!
*affiliate links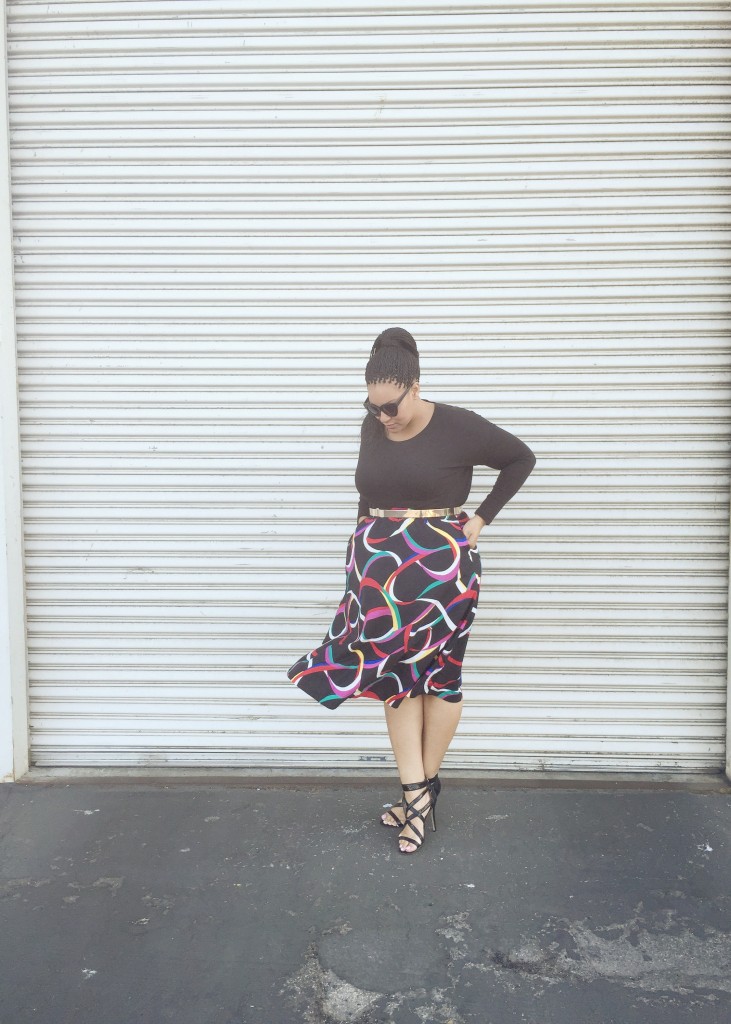 Well, life for me has been incredibly busy, and you know what that means? My lil' ol' blog takes the back seat. Eek! It's always so much easier to crank out content over the summer, but once I get back in the classroom, it gets a bit difficult for me generate content. I leave early, I come home late, and I just don't have the energy!
I will also point out that I've been attempting to be less "plugged in"; I always say that I believe modesty is more than one's outward appearance, and I recently decided to be more modest about my time spent online. If I haven't read my Bible or prayed, I really don't need to be scrolling, posting, liking, commenting, sharing, and engaging with stuff that–let's be honest–doesn't matter in the grand scheme of things.
*
Now, how do I move on from that topic? Ha! I spent some time this summer at several vintage stores, and I picked up this colorful vintage skirt at a vintage boutique in Oakland. I had to greet at church last night, it was nearly time for my husband and I to leave, and I didn't have a lot of time to waste trying to get dressed. This skirt was the first thing I grabbed; I tried adding a petticoat underneath, but it looked funny.
Oh, and my hair! I got tired of dealing with my hair, so I went and got Senegalese twists on Saturday morning. I had them for the first time last year, loved them, and knew that I'd get them put in again. I used to have my hair braided allllllllllll the time as a kid and a teen (and even my early 20s), but I started trying to actually take care of my own hair by the time I was 23. When I get to school this morning, I know my students are going to flip out! When I wore my hair curled for picture day a few weeks ago, they couldn't get over the brief change. When I come in with a full head of twists, they might lose their minds!
I'm wearing a Target top, a vintage skirt, an ASOS belt (I love buying belts from them! Check their latest styles here.), and Enzo Angiolini heels (old).