Sunday Best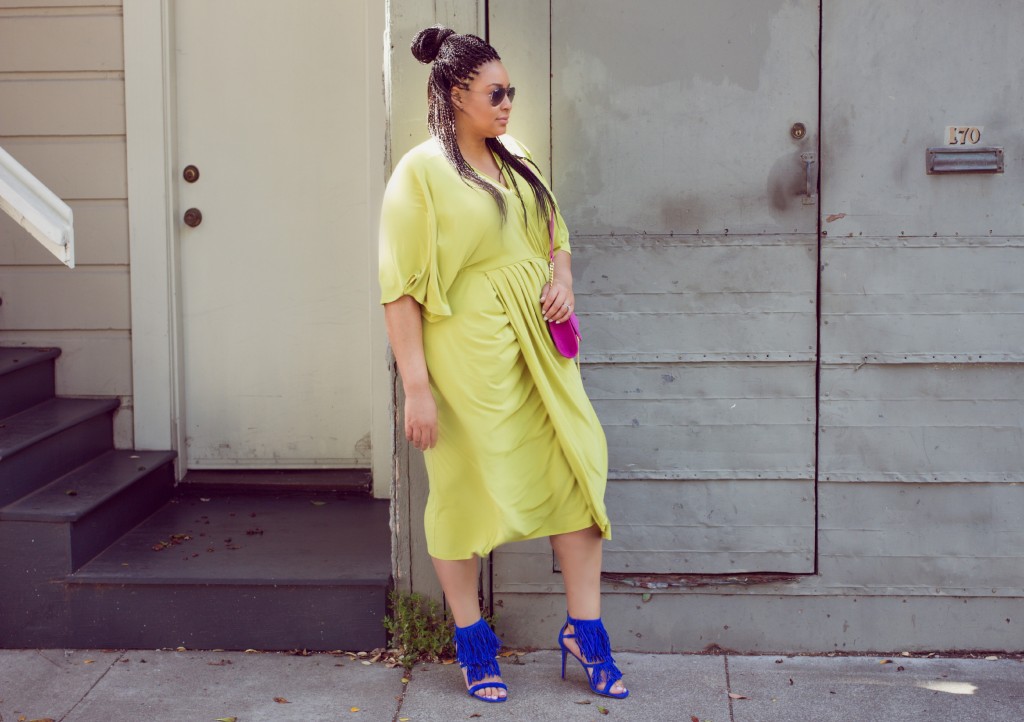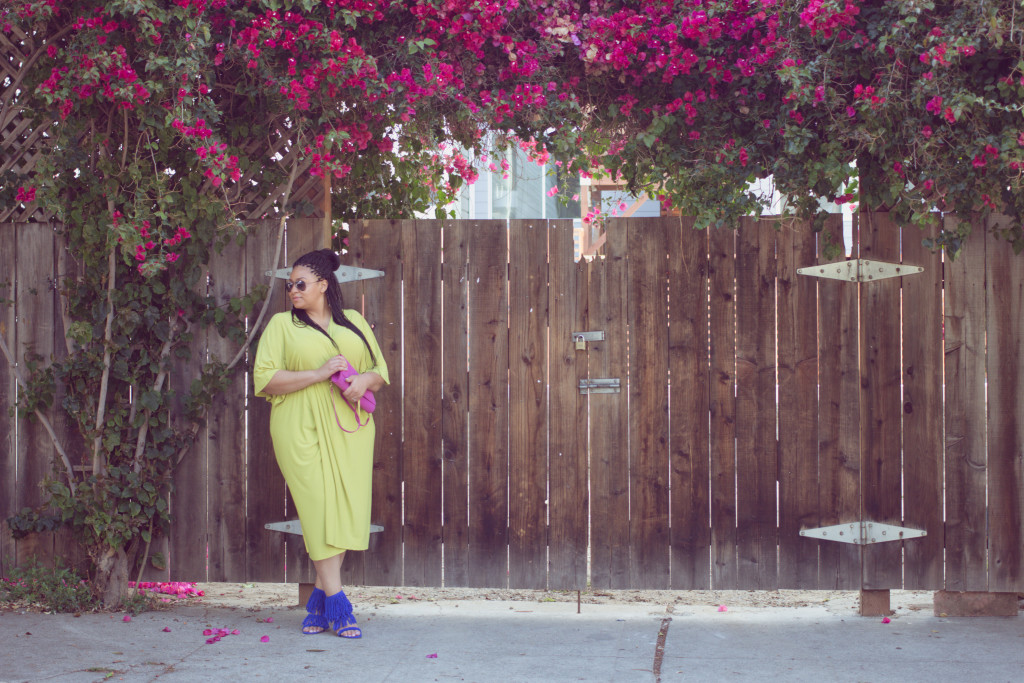 (Affiliate links are used in this post.)
If I include a picture of me looking to the right, it's a requirement to include a picture of me looking to the left. Am I right?
Now that we've addressed my pitiful blogger poses, let's discuss how I purchased this ASOS maternity dress. NOTE: I am not with child; I just so happen to buy maternity clothes every now and again. In the past maternity dresses worked out fine because I didn't really have a gut, but now that I have a food baby, it miiiiight not be a good idea to wear a maternity dress!
As the title suggests, this post is all  about my love for kimonos. These
bohemian toppers
have been invading my closet for the last two years, and I heart them oh, so much.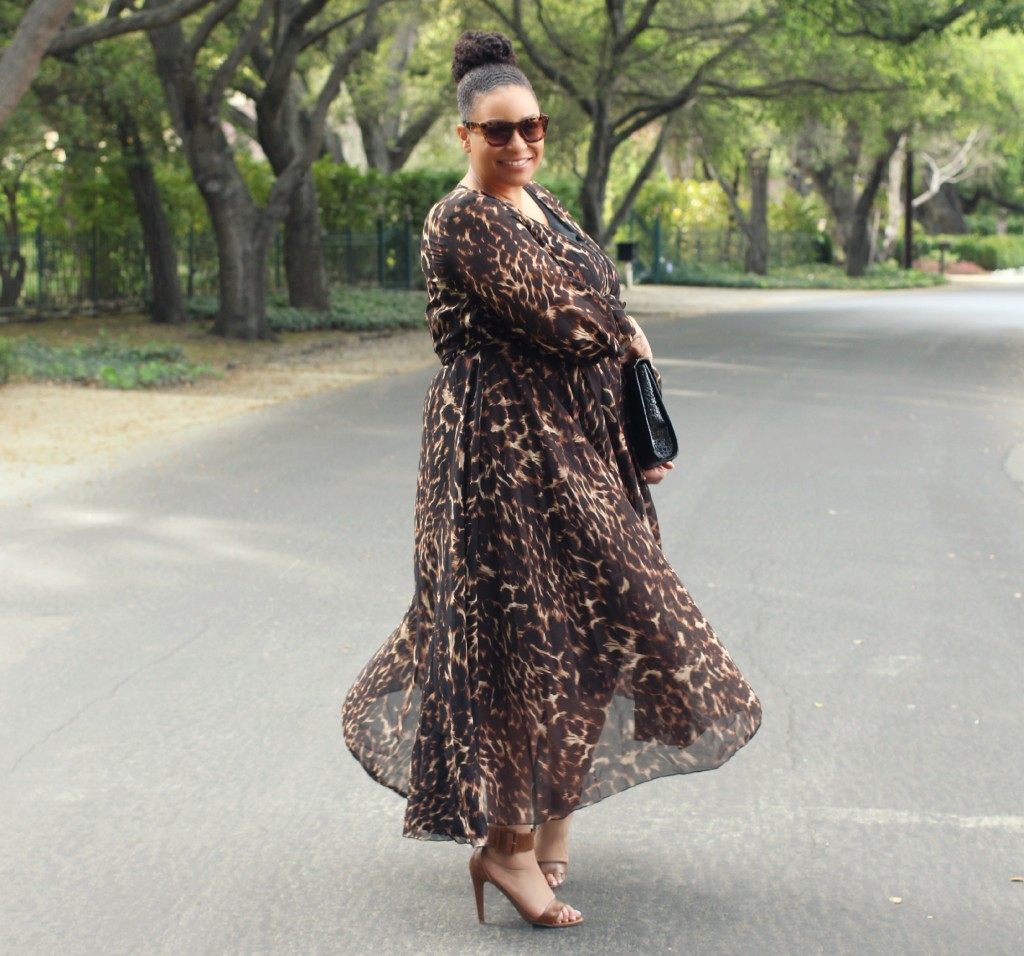 Every time I decide I've had enough of eBay, I log back on and end up finding something I like. After a nice lil' eBay hiatus, I logged back on sometime in January and searched for maxi dresses a couple times a week.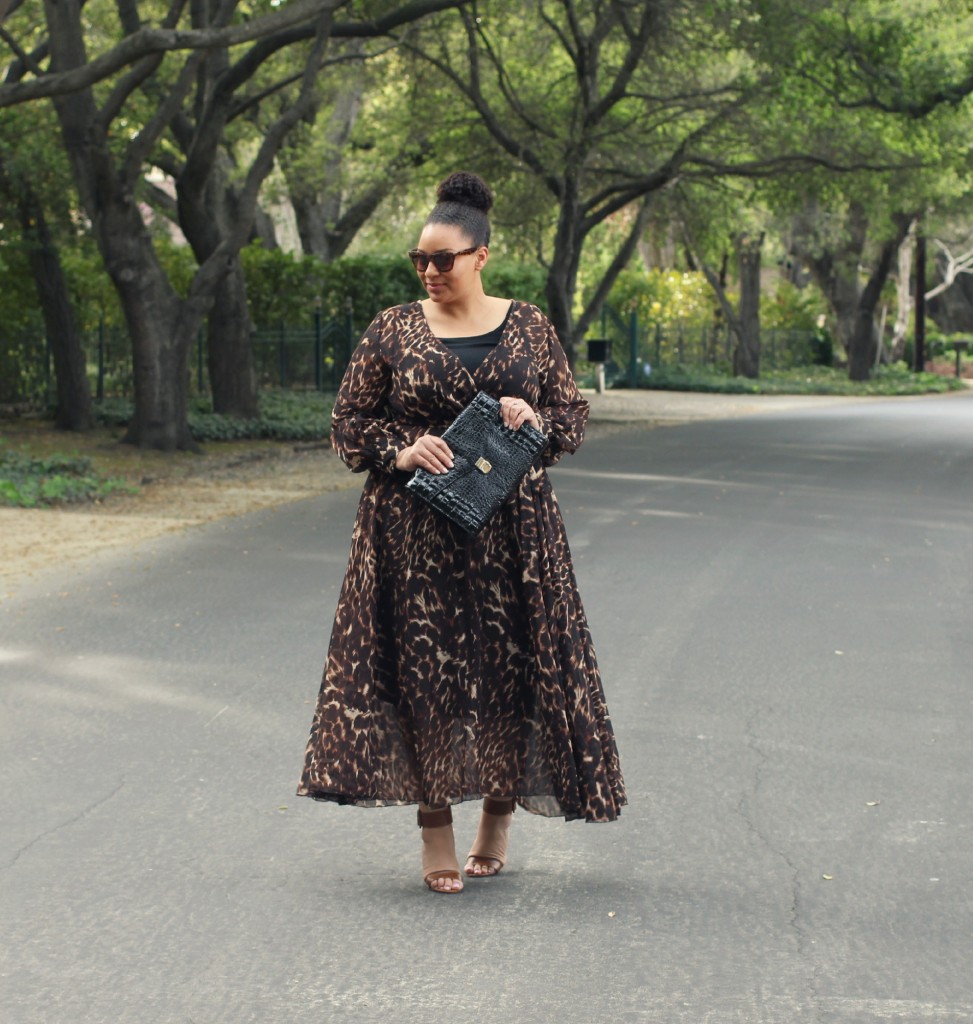 I ended up finding a seller who had multiple maxi dresses for sale, and I bought three of them. I tend to avoid full blown animal print clothing and opt for touches of animal print (leopard/cheetah) on my shoes, scarves, and purses. I couldn't resist this dress though, soooo I bought it! I actually thought it was a black dress, so I was a bit surprised when I opened up the package.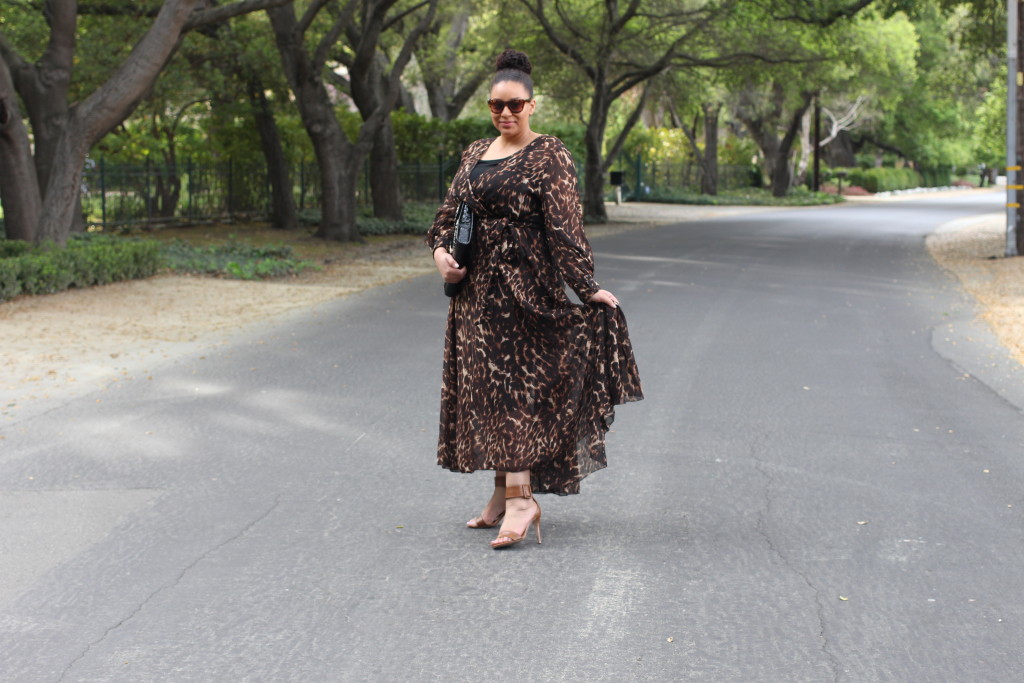 The only drawback to the dress is the horrible half slip that comes attached to the dress. I haaaaaate those tiny slips with a passion! I'd rather dresses/skirts come without those slips! It's not like the slips are helping; I ended up wearing one of my stretchy black skirts underneath the dress, and I'll probably haul out my sewing machine and sew a new slip underneath the dress.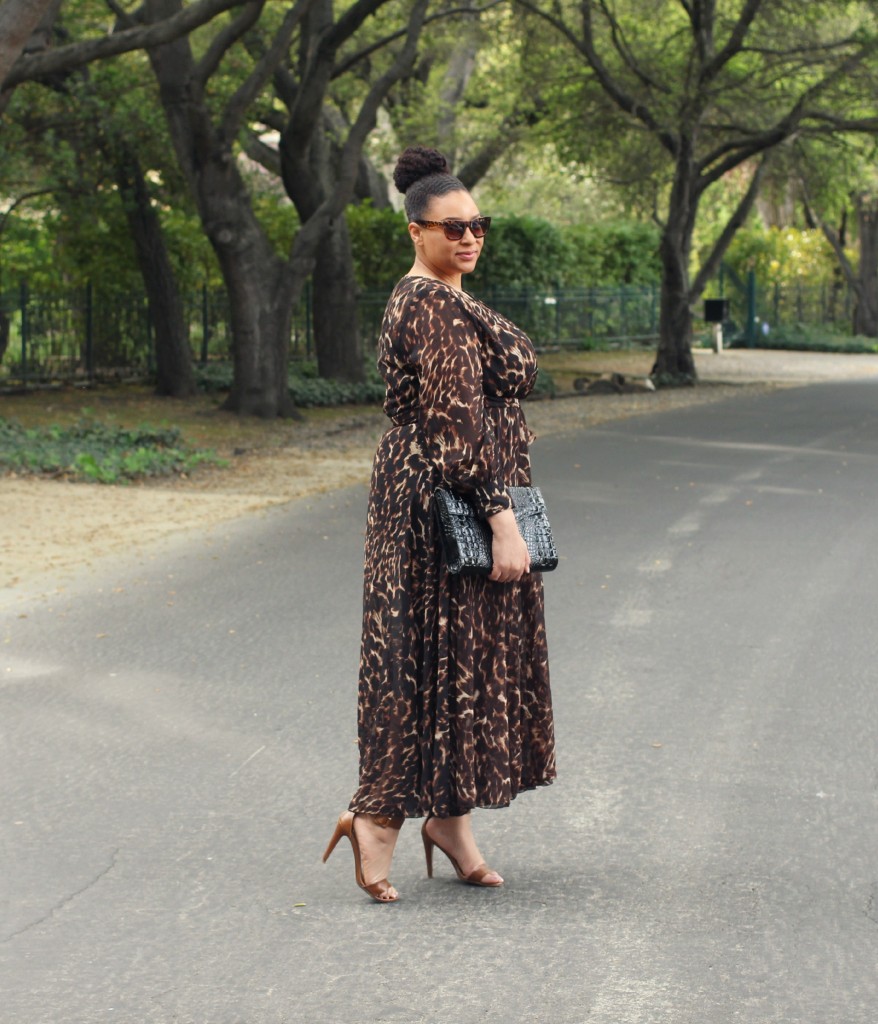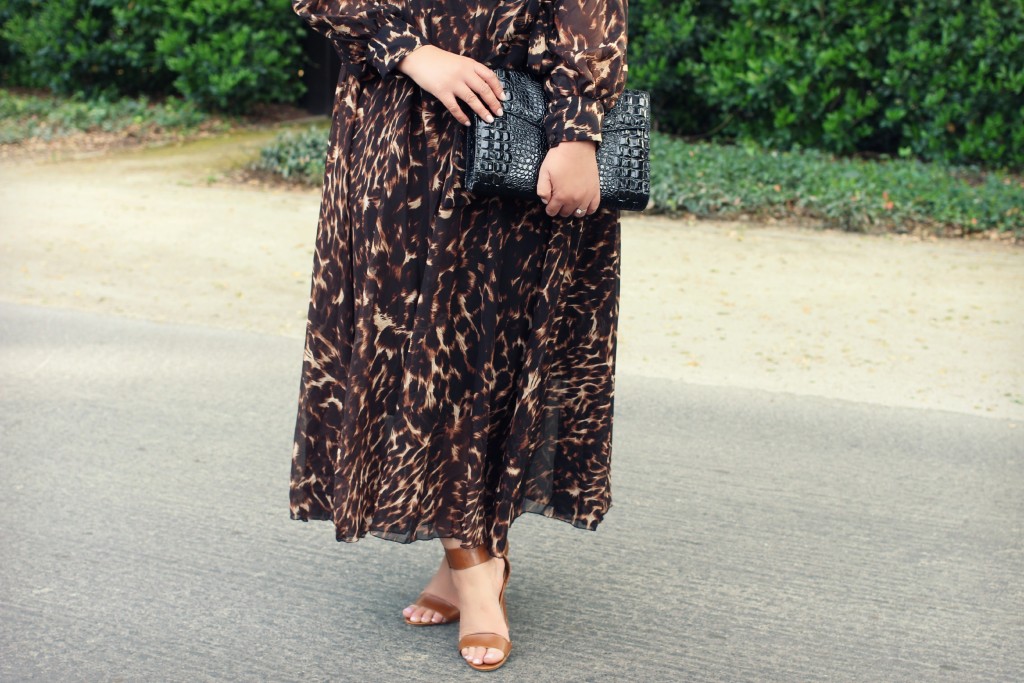 Have a great week! By the way, Mariam is the winner of the HydroChic modest swimwear giveaway! I sent you an email, Mariam, so be sure to reply before 11:59 p.m. tonight!
I'm wearing a dress I found on eBay, and some sandals I bought last year. I cannot for the life of me remember where I bought them!
I'm linking up with  The Style Files.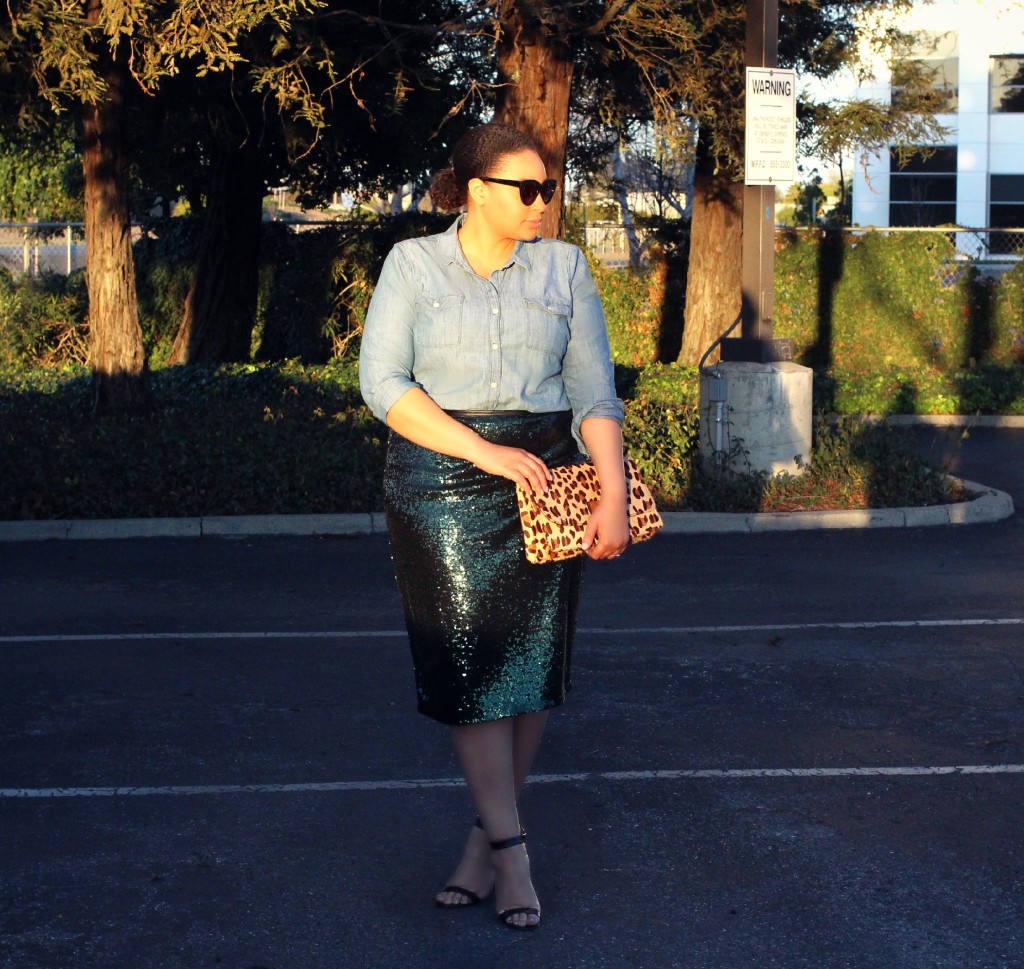 It's been said that you don't have to wonder, or ask, if someone is from California. Why? They'll most definitely let you know. I'm guilty of bragging about my lovely California winters online from time to time…okay. Fine. Every winter.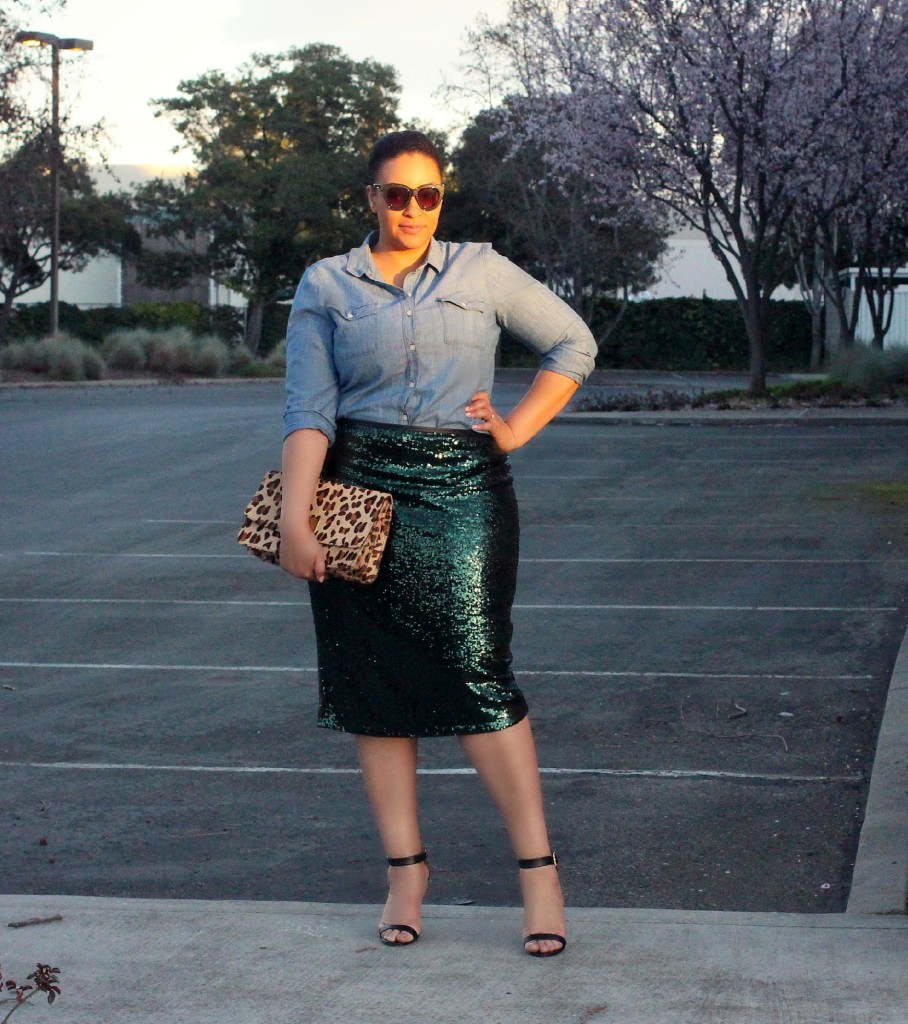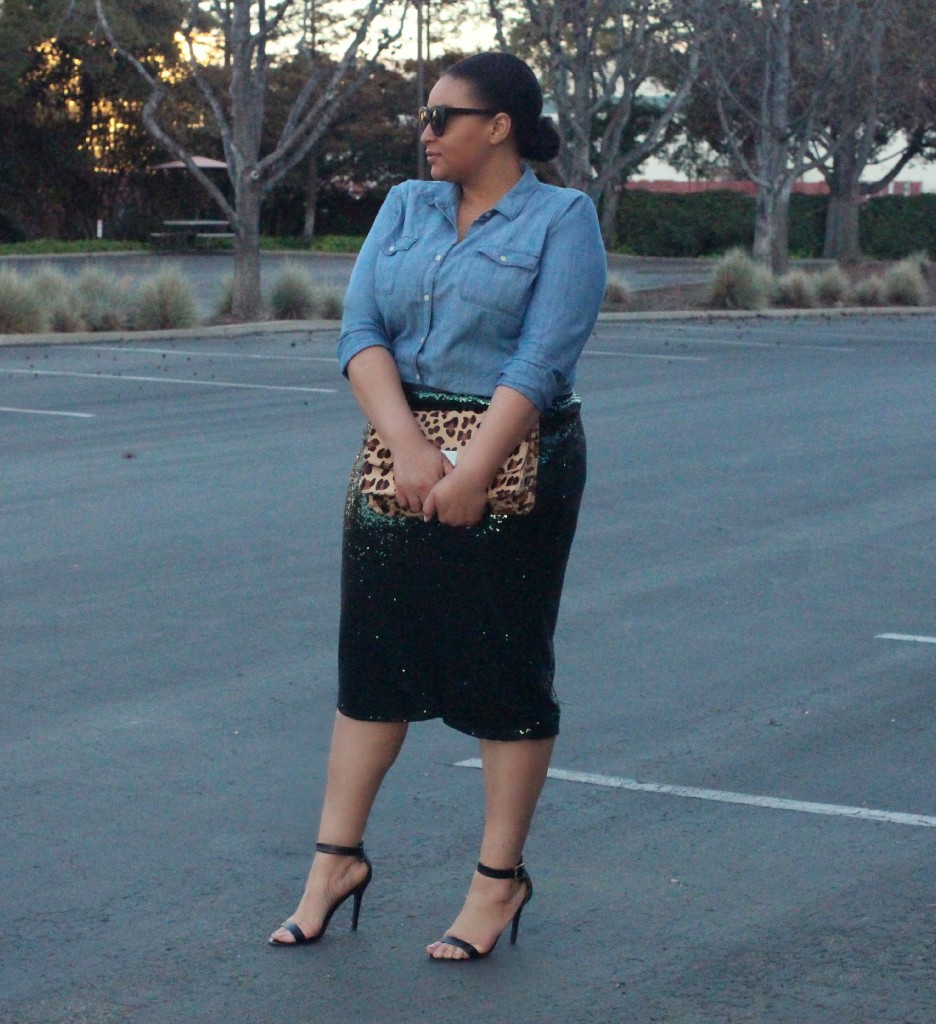 I must admit that as much as it's oh-so-nice to enjoy sunny 70 degree days, I continue to pray for rain. The drought here is pretty terrible, and as a Central California girl, I know how important water is to this state and its agriculture.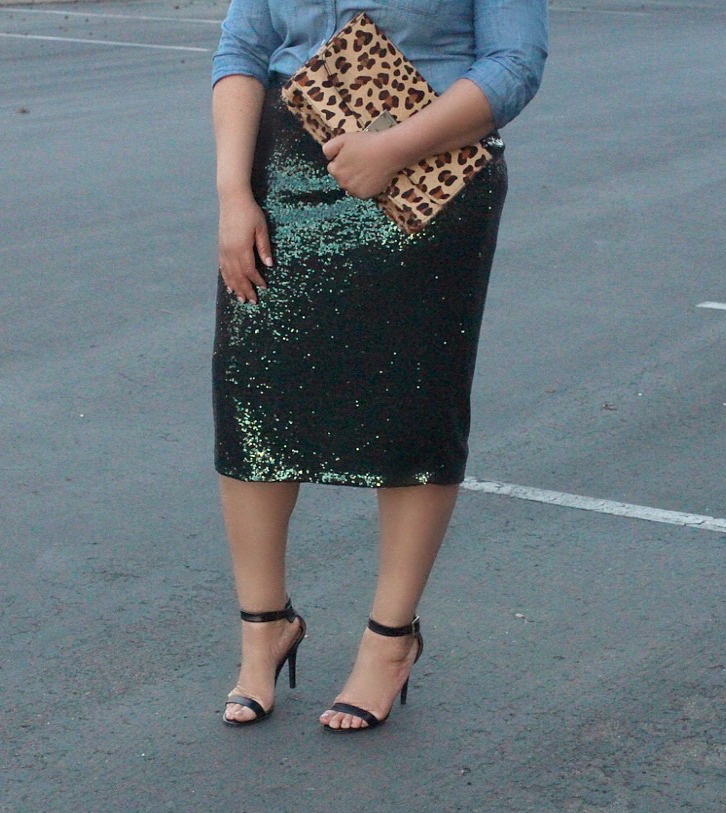 While I can appreciate the fact that I can wear my open toed sandals in February, I would most definitely appreciate having to wear my rain boots!
I'm wearing a GAP chambray shirt, a Dorothy Perkins sequin skirt (sold out in green), a clutch purse I thrifted while in NYC, and some random black heels that actually broke after church yesterday.