Sunday Best
Skirts, skirts, skirts. I'm always on the prowl for skirts. I'm five feet seven and a half inches tall, my legs are long, and skirts that fall below the knee on most girls fall above the knee for me. Most of the time I have to buy skirts a size larger so I can SAG them to fall below the knee. I also have to do this because I've got a smaller waist and my hips and behind don't lie.
So, I initially saw this Mika Rose skirt here and while it's on sale now, it wasn't on sale when I first saw it. Then I was browsing the actual Mika Rose website and the skirt was out of stock (in-stock now black, cream, and coral)! I ended up finding the skirt on the Jen Clothing website and ended up purchasing it.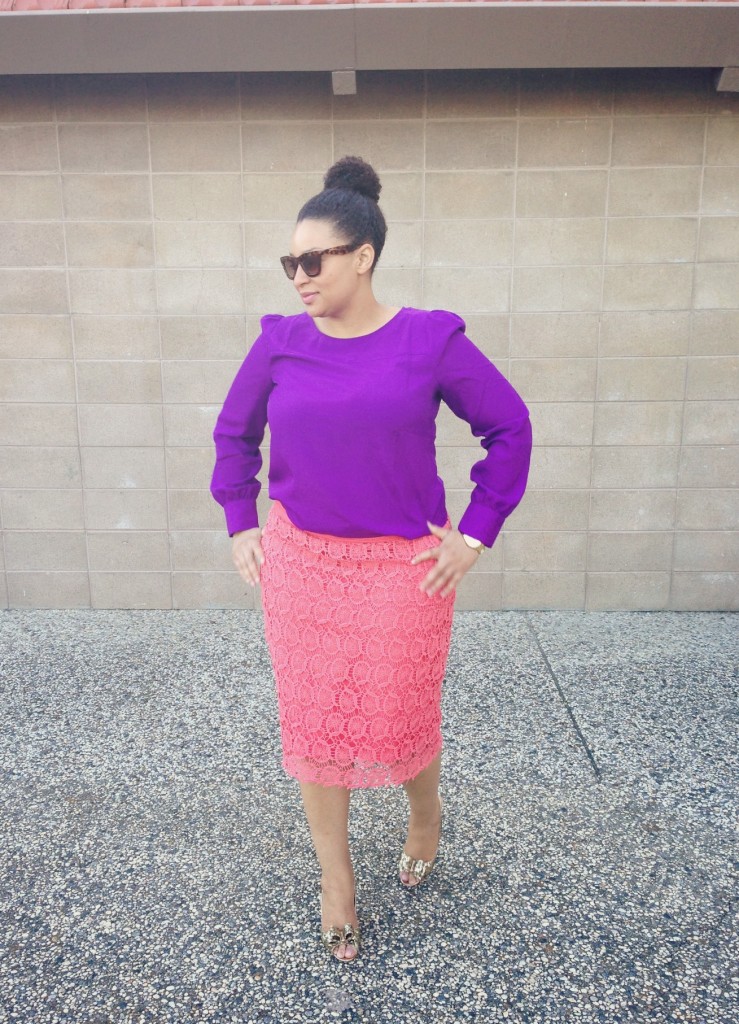 The skirt has a rear zipper, a stretchy waist, and a cotton lining. When I ordered the skirt I was expecting actual lace. This skirt is lace-like. I didn't read the listing correctly because it definitely says crochet lace. That's a mistake on my part. At any rate I like the skirt; it's comfortable and fits well. I do wish that the hem was a little bit longer and that the lining was the same length of the skirt. Jen Clothing shipped the skirt at lightening speed, so that was awesome! I'll definitely order from them again.
EDITED TO ADD: JEN CLOTHING is offering More Modern Modesty readers 10% off with coupon code momomod!
Apply the code to your order to receive 10% off your total purchase!
Wearing: J Crew Blouse (last worn here), Mika Rose skirt from Jen Clothing, Kate Spade Charm heels (purchased via Poshmark…I bought these shoes in the fuchsia like color for my wedding and I love the gold pair, too! I had a credit on Poshmark, so I ended up paying $30 for these shoes. Woo! There are cheaper and lower heeled versions by J. Renee here, here here, and here*.)
*I use affiliate links from RewardStyle and ShopSense.

Linking Up: Sunday Style Not Dead Yet Style My Style Monday What I Wore Wednesday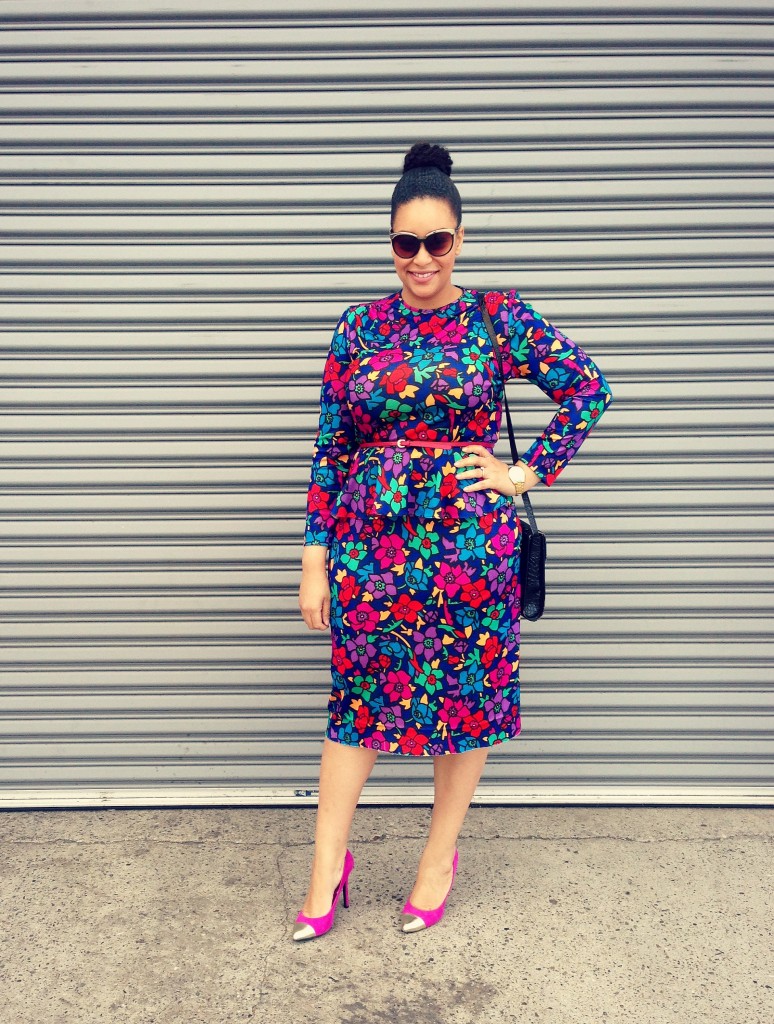 You know I love a good vintage dress. I've said it once (okay, more than once) and I'll say it again: if you're looking for longer hems, sleeves, and higher necklines then buy vintage clothing.
The last time I wore this dress was three years ago; I bought it at Salvation Army and thought the print was over-the-top so I toned it down with black tights and a black blazer. This time around I decided to nix the blazer and tights and wear the dress as is. Ohhh. Risky!
When Brandon saw it he said, "You know what that dress reminds me of? Color by number!" And it so does.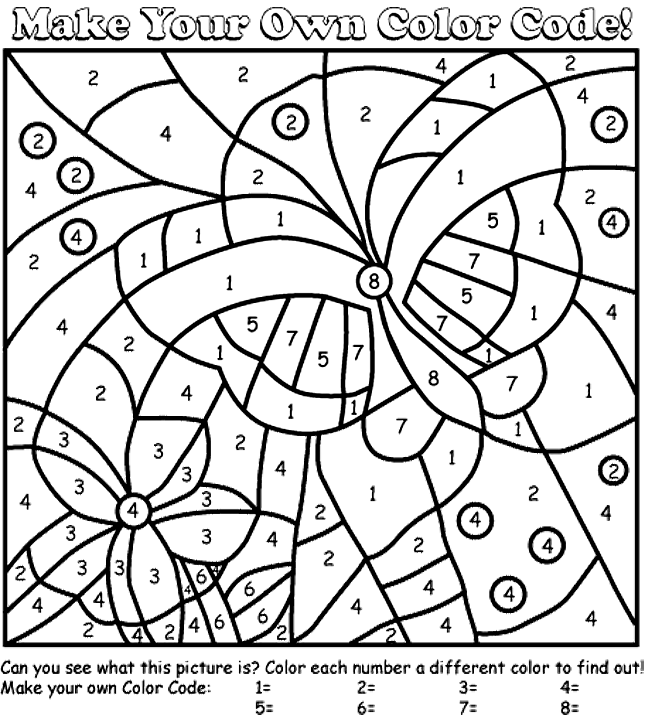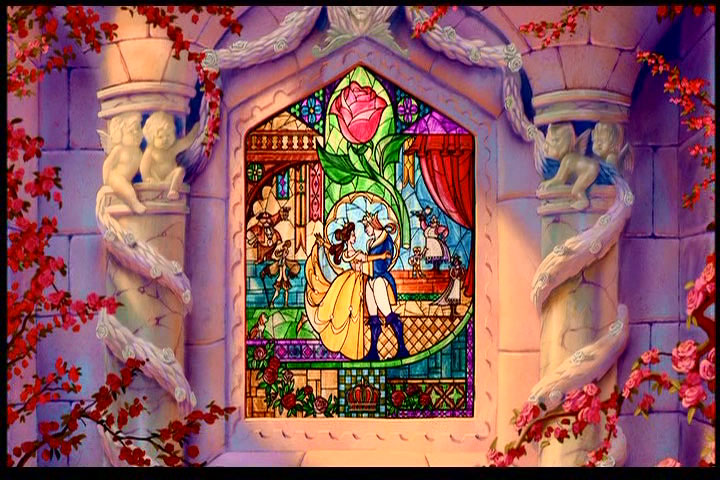 I had to laugh because I used to have a Beauty and the Beast color by number coloring book and so throughout the day I kept slightly humming, "Taaaaale as old as tiiiime…"
I was in good company at church! These girlies from my church were also wearing vintage dresses, so of course I had to share their pic with you.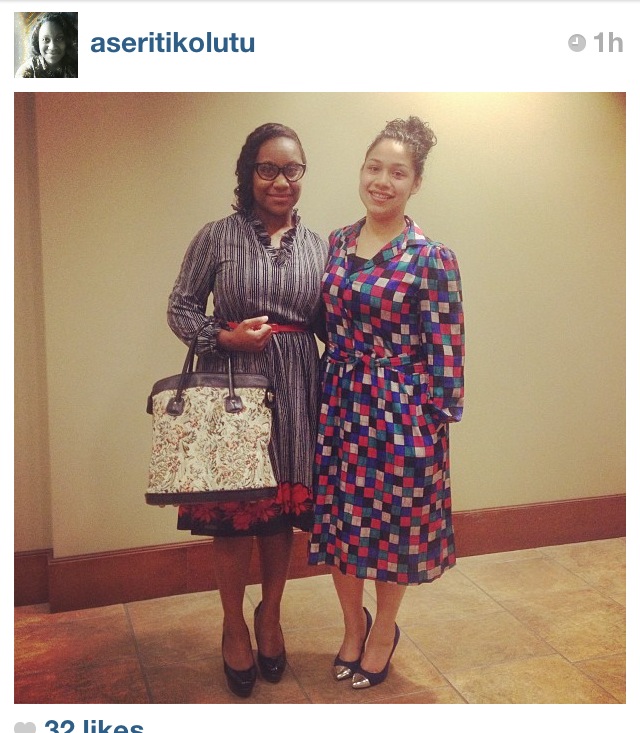 Wearing: granny vintage dress, Target cap toe heels (bought both of my pairs online, but I couldn't find them online last night; I did find them at Goodwill for $3,99 on Saturday!), old school vintage purse.


LINKING UP: Plane Pretty Sunday Style Visible Monday 
You know what I've been doing in my spare time? If you guessed planning a 10 year class reunion, then you are absolutely correct!
I was elected president of my senior class and I have the great honor of planning our class reunion. SIGH.
My friend Suzanne (vice-president!) and I have been texting, emailing, calling, and fundraising for the past several months.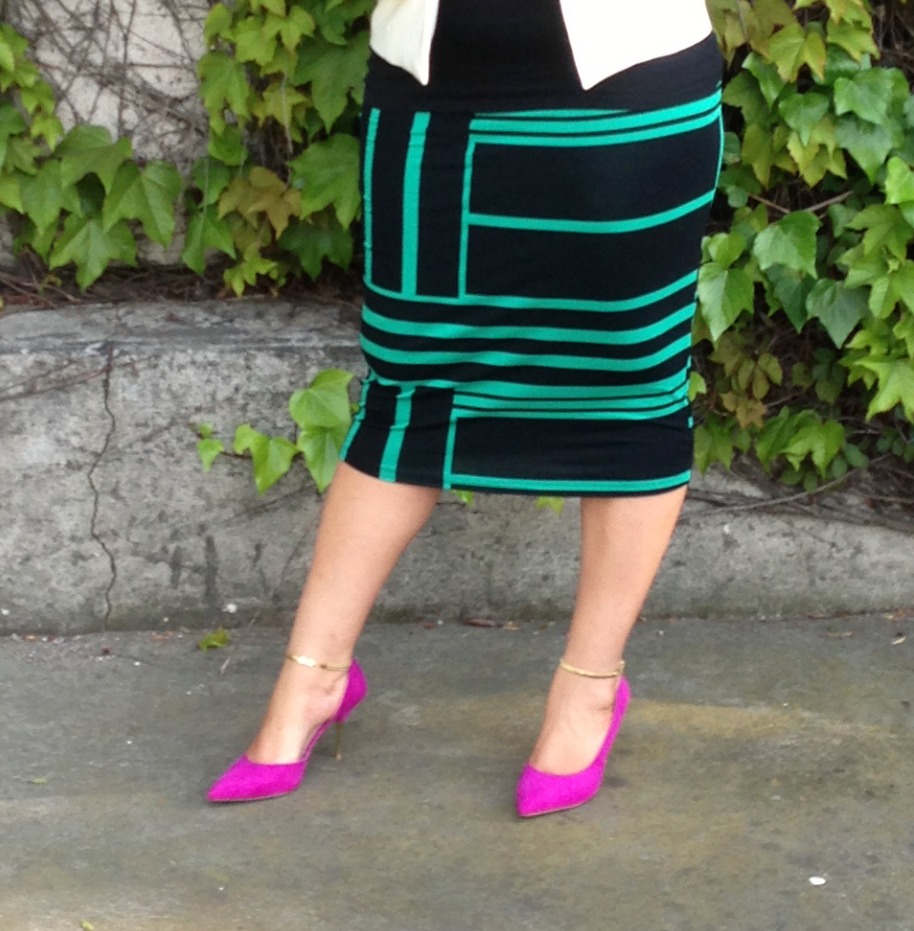 There's so much work going into this shindig that I really feel like I need to add this task to my LinkedIn profile; it's like a part time job!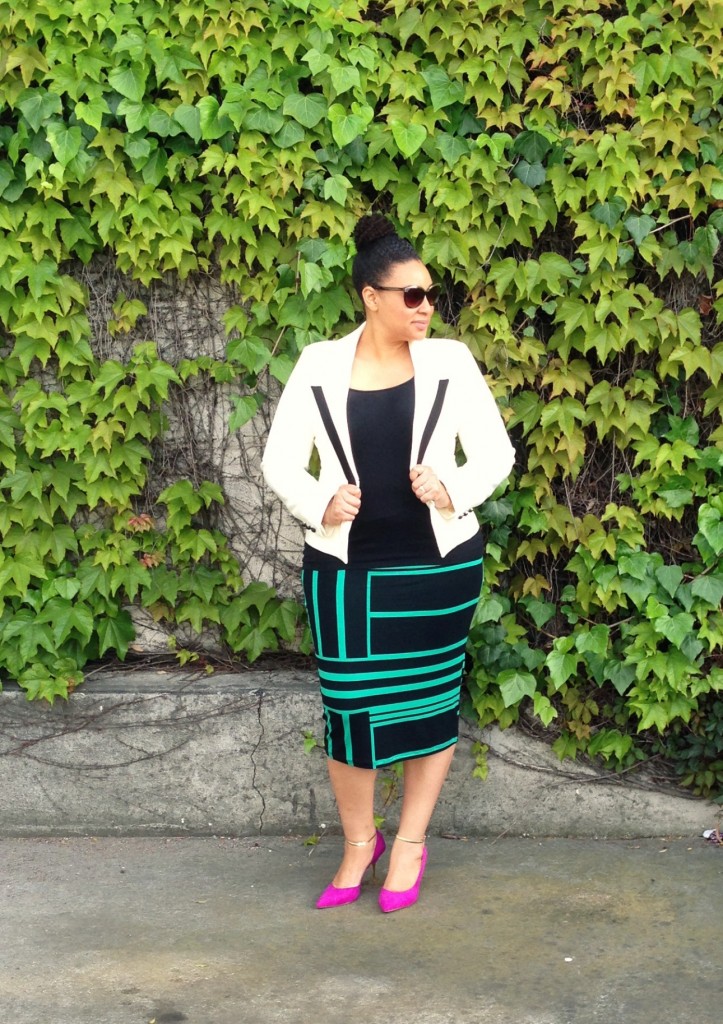 This skirt is another one of my ASOS  purchases. I love the comfy jersey knit material and he comfortable elastic waist band; the fact that the skirt falls a good 2 inches below the knee ain't bad either!
I've got Instagram set up for the blog and I've had  several ladies tag their photos with the hashtag #momomod. I figured it was about time to share a few of those photos in a blog post. (Some of these I found using the hashtag #sundaybest.)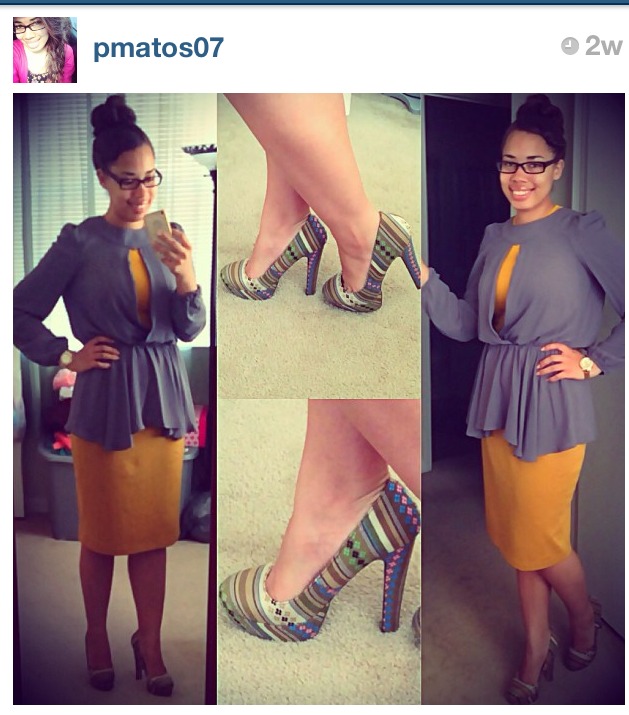 I like how @pmatos07 took a potentially cleavage baring top and wore it over a sleeveless dress; she killed two birds with one stone. Nice.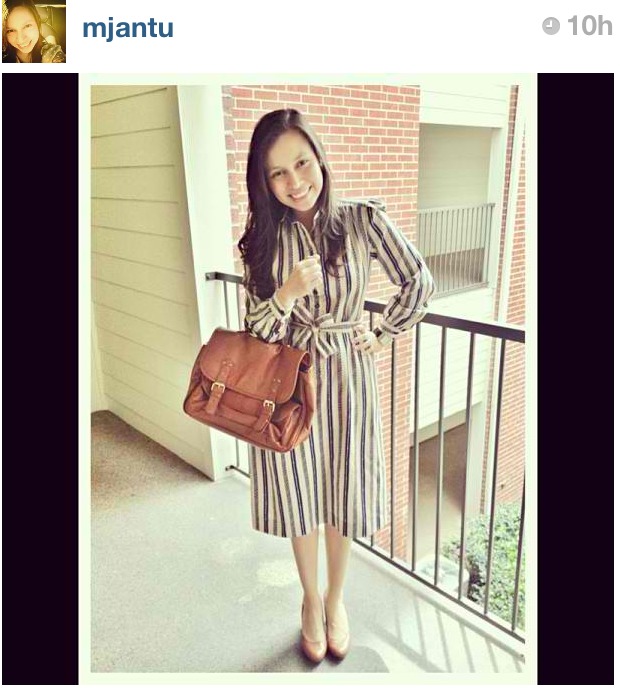 I just love how comfortable @mjantu looks! The stripes are flattering and her shoes and purse complement the dress perfectly.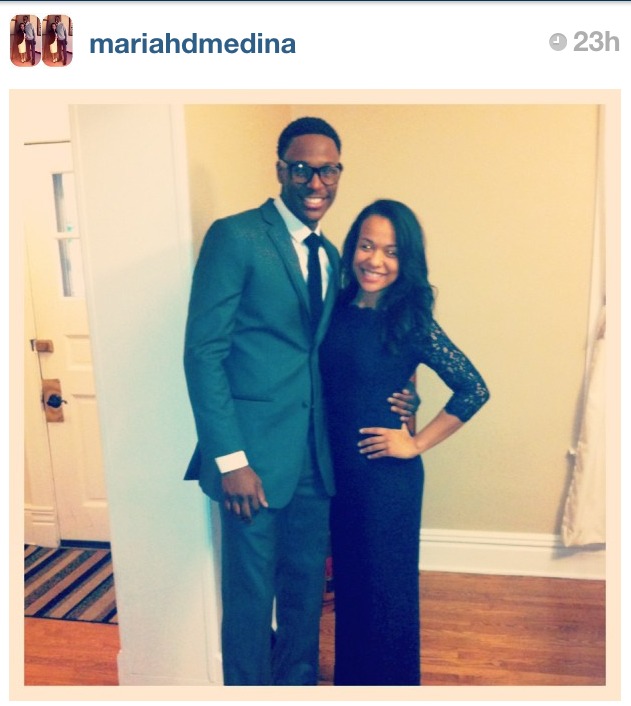 @mariahmedina is a senior and this weekend she went to prom! I'm a fan of lace and this black lace column dress seems to be the perfect choice for prom.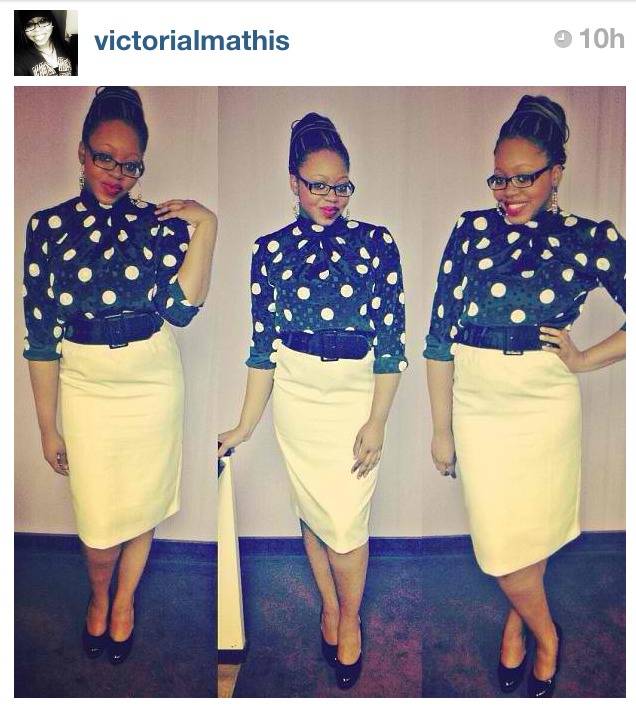 That blouse! @victorialmathis' style is definitely one that I plan to imitate and soon!
Sisters @trishcontreras and @robertacontreras are pictured here with a friend; I just had to show off three ways to wear stripes!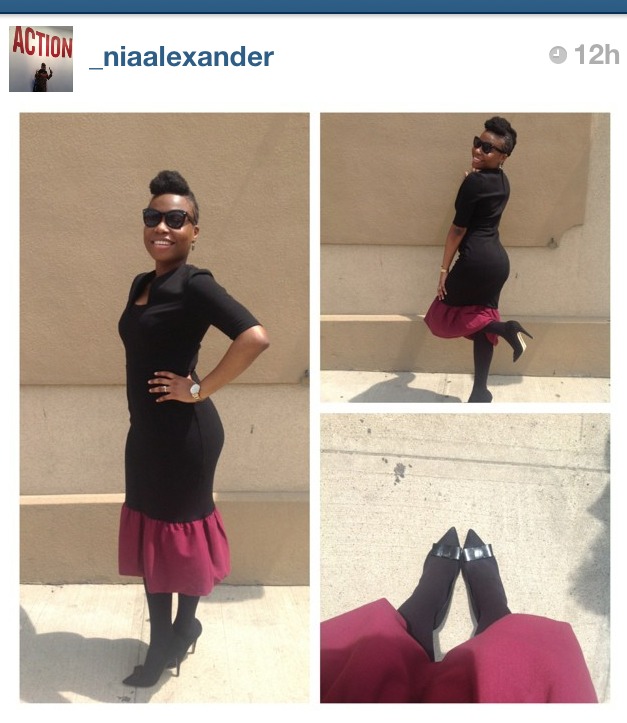 I'm not sure if @_niaalexander added the maroon portion of her dress or not, but can we agree that she looks all kinds of awesome?!
Thanks for sharing your photos with me, ladies!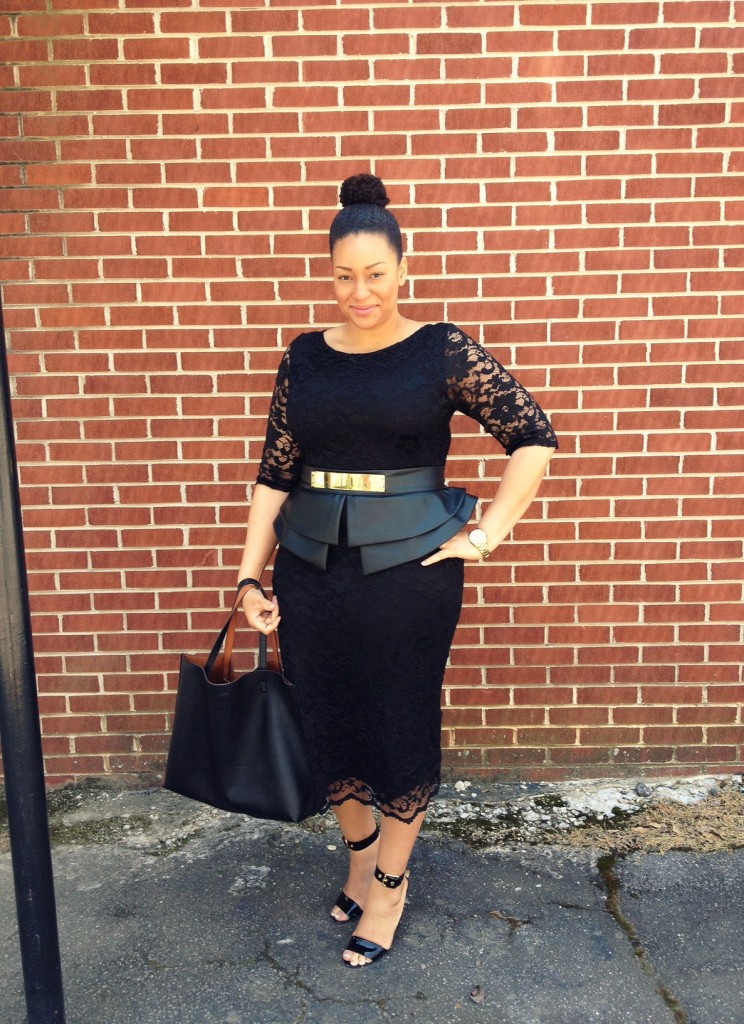 My gracious husband purchased my flight out to Georgia, soOoOo…I'm spending four days here with my sister. Together again!
It always kills me when I leave California and have the experience of visiting inexpensive states. The prices out here in Georgia are ridiculous low…or maybe California is just ridiculously expensive. Then again, I do live in the San Francisco Bay Area and anything is inexpensive compared to that area. Good grief!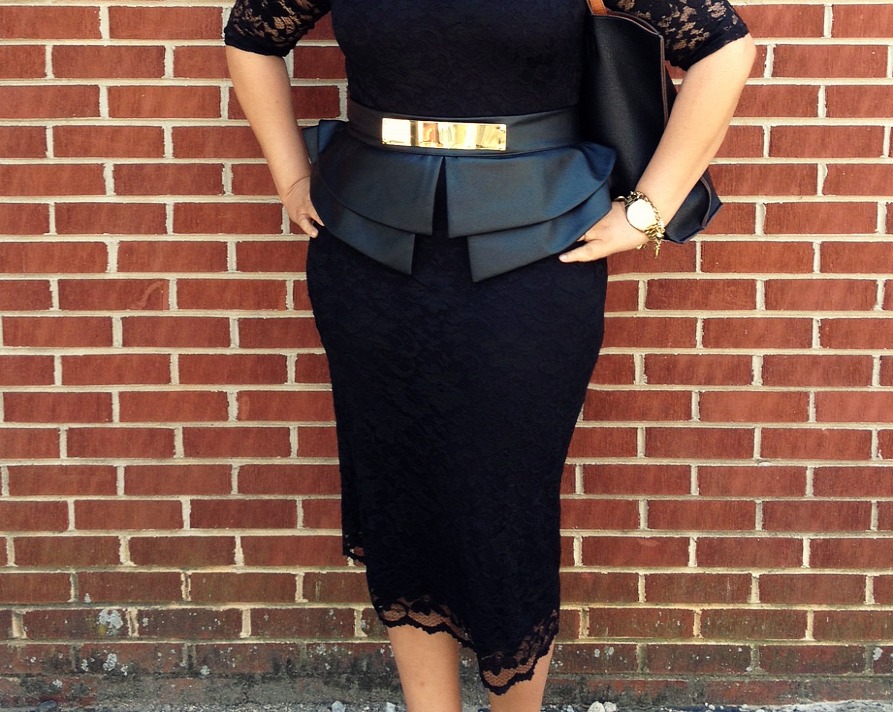 But I didn't come here to discuss the cost of living. Let's discuss peplum.
*Fact: the word peplum is of Greek origin.
*The Greeks used it to describe a tunic.
*In the 1940s it was an overskirt.
*Peplum became "trendy" again in the 80s…and it's back in the 2000s. (Have you NOT seen a blogger wear peplum?…oh my…)
When I bought my first thrifted/vintage peplum dress over eight years ago, my mom couldn't stop saying, "Wow. I can't believe you're wearing something that I used to wear. Wow. Are people really wearing this??" At the time the answer was, "No. No, Mom. I don't think other people are wearing this." I remember wearing my peplum dress to church and several ladies came up to me shaking their heads; older ladies talked about how they wore peplum in the 50s and 60s. Others talked about peplum dresses in the 80s.
I have several peplum dresses and tops, but when I saw this peplum belt on ASOS I did a double take. I initially thought that it was over the top, but I didn't really care. Of course when I went to buy it it was SOLD OUT and remained SOLD OUT after Blair wore an outfit featuring the belt. The belt was restocked and I bought it.
When packing for my trip I packed as light as I could; two denim/chambray type shirts, two skirts, and the entire outfit you see here. This lace dress is comfortable and was easy to roll up and pack. I bought it last year and sadly it is no longer in stock on the ASOS website! I did find the same dress in ASOS's curve version, so if you're a size 16 or 18 it's available!
Peplum belt: My choice  ASOS Curve  Another Choice Last ASOS Choice  Express Choice
Linking up: Sunday Style