teacher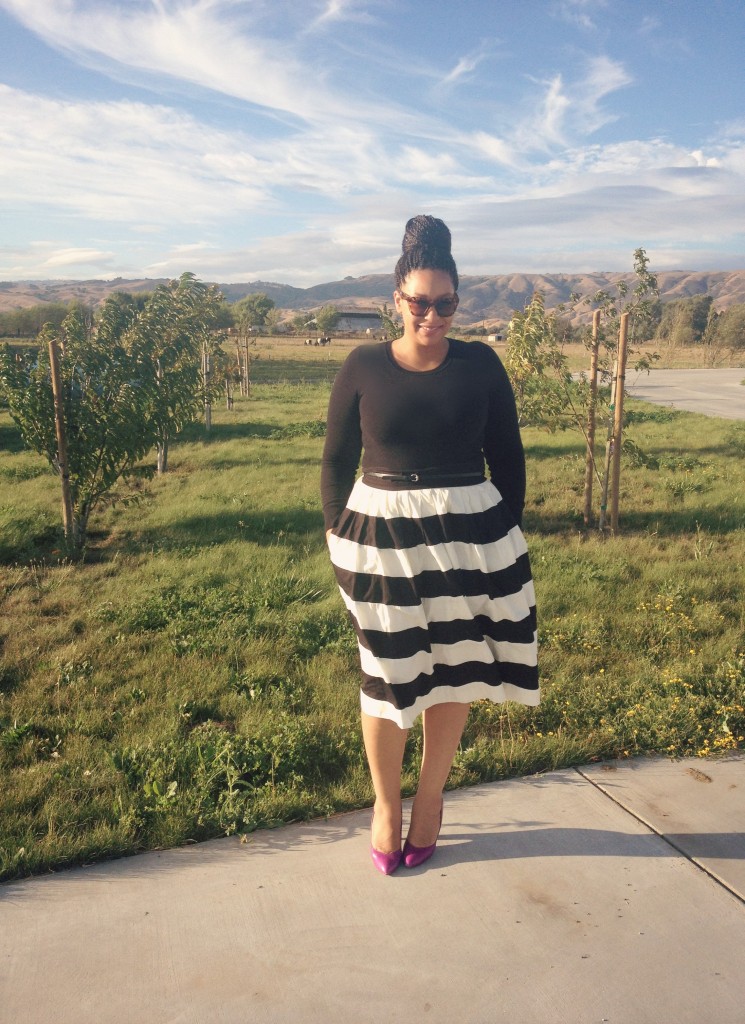 I know all the rules concerning horizontal stripes, but I decided to ignore them and purchase this skirt. Meh. It's not a favorite skirt of mine and I'm thinking about posting it up on eBay. Stripes are not doing my hips ANY favors. You live and learn.
I got a new teaching job! I will be teaching 7th grade English Language Arts and Social Studies this school year. When I interviewed for the job I was interviewing to be an English Language Development teacher. Well, they ended up needing a 7th grade teacher! I went back and forth for several hours trying to decide if I wanted to work with middle school students and finally decided to take the plunge. School started last week and I've gotta say this–I think I'm gonna love 7th grade!
When I worked with second graders I was always so concerned about how my classroom looked and I would spend HUNDREDS of dollars on decorating my classroom and buying supplies for my students; I would spend most of my summer in my classroom. Once the school year started I had to spend a large amount of time testing students (reading, writing, plus benchmarks, blah blah blah). With seventh graders? Man, these guys pretty much know how to sit still for a few minutes, they pick up on routines and procedures quickly, and I don't have as many tests to administer. At any rate, my first week went well and I'm excited for the new school year.
Brandon and I are spending some time with his parents at their house today and it was so gorgeous outside! Love it!
Wearing: top from Nordstrom, striped skirt from eShakti, Dolce Vita heels
Affiliate Banner
Linking Up: Plane Pretty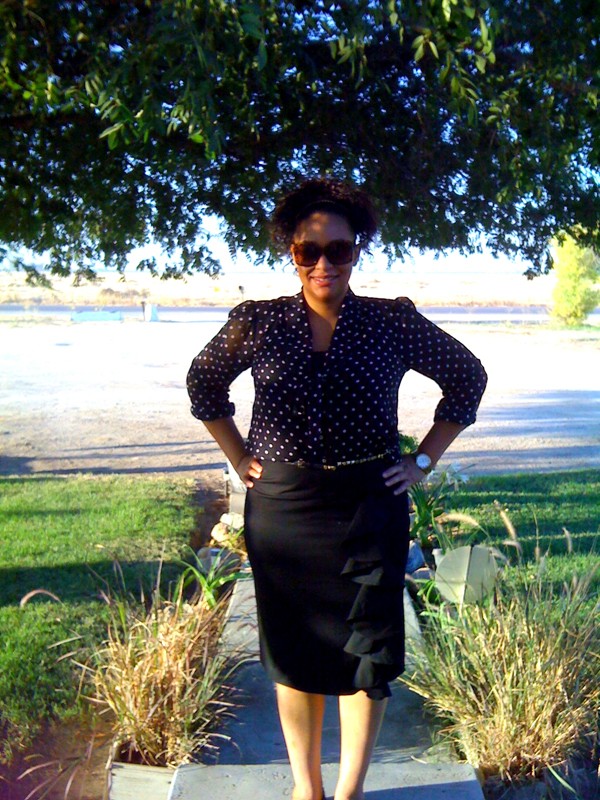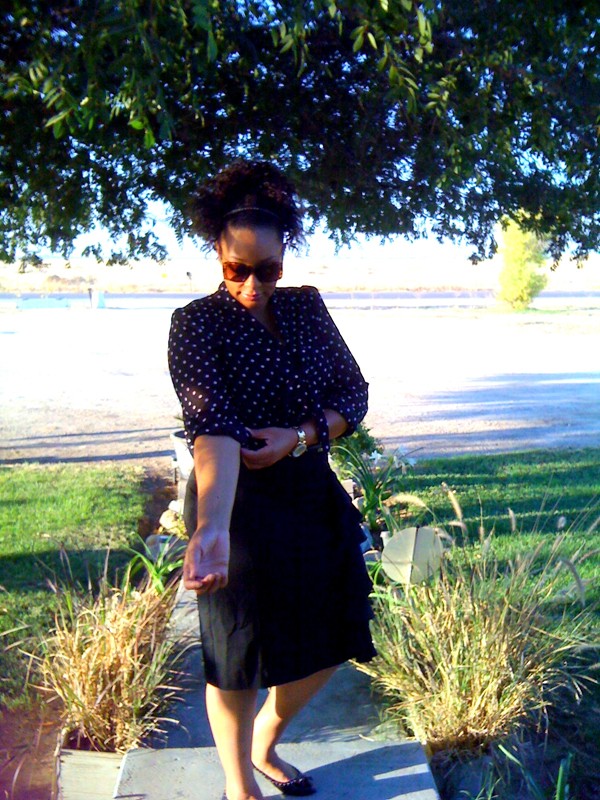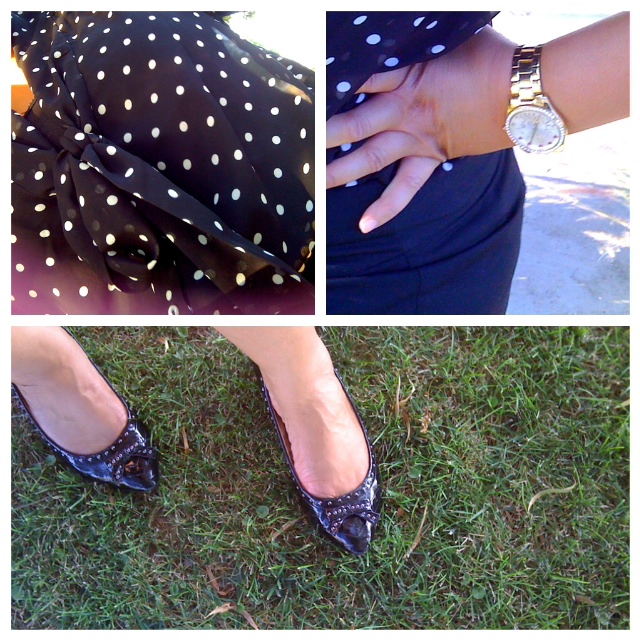 The first day of school was yesterday (Monday) and it went by FAST! Day three is tomorrow; it's funny how the kids are super quiet on the first day. Actually, I had one Chatty Cathy and I moved her desk as soon as the bell rang yesterday afternoon. One little girl said, "I saw you all summer, Miss Lockett! You exercised with my mom! You look so good now. I like these clothes." I think she was hinting that my workout clothes were a mess and that I looked even messier working out; I guess she welcomed my fresh back to school look.

Today I wore:
-Forever 21 tie neck blouse; I bought it because it's vintage inspired.
-Bisou Bisou side ruffle pencil skirt
-Report patent leather bow flats
-Gold Studded Gap belt
-Gold Betsey Johnson boyfriend watch
I'll be starting a teacher blog soon and once it's live I'll be sure to give you the details.